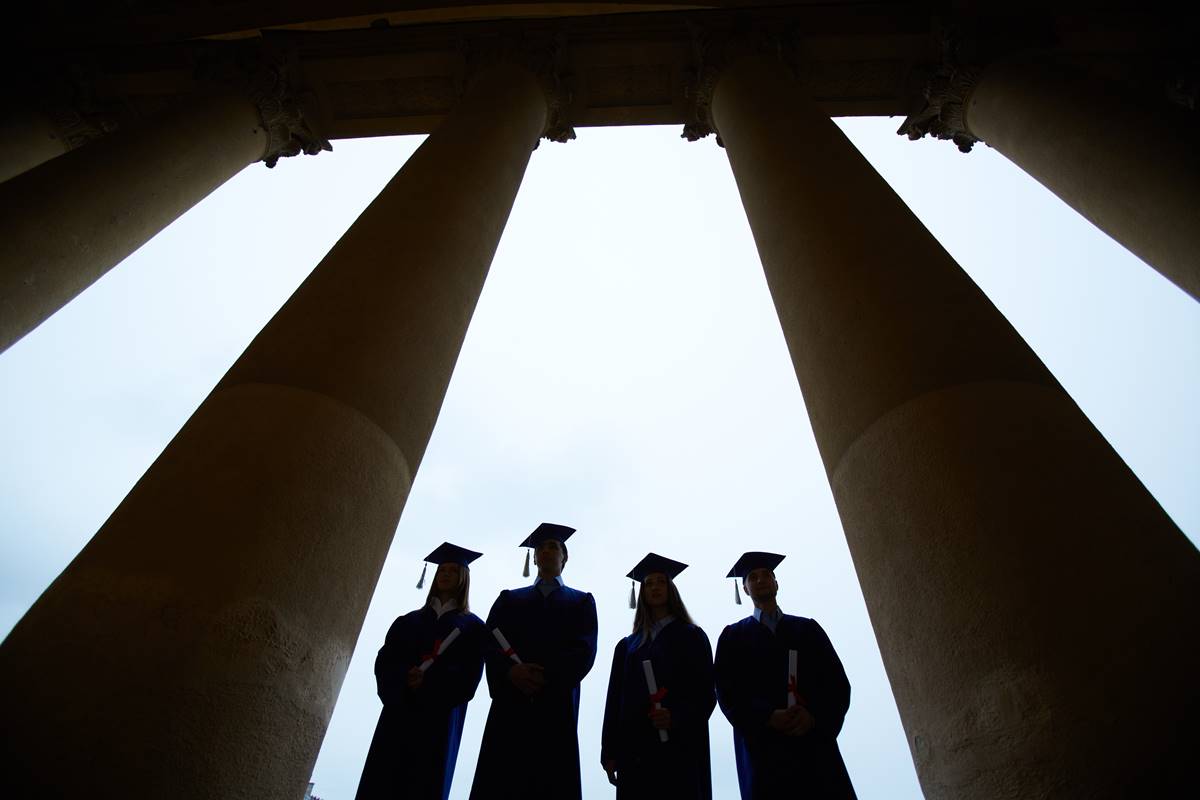 Fear that Proposition 209 has whitewashed the University of California? A majority of students at seven of the nine undergraduate campuses at the University of California are now foreign-born or have one foreign-born parent, a new study by the Center for Studies in Higher Education at UC Berkeley reveals. Chinese, Latino, Korean, Vietnamese, Filipino, East Indian, Pakistani, Japanese, Pacific Islander, and white immigrants now constitute a majority at all UC schools save for UC Santa Cruz and UC Santa Barbara – where students who are immigrants or have one immigrant parent still make up almost 40% of each student body.
The report contained other striking revelations; socioeconomic diversity is on the rise as well; 24% of attendees reported annual parental income of under $35,000. Surprising? Well, it's not unrelated. The report additionally indicates that those students immigrant backgrounds are "much more likely" to come from lower socioeconomic backgrounds than their peers. 74% of those in the under-$35,000 bracket grew up speaking a principal language other than English, or English along with another language.
What does this all mean? Well, the report's explanation is simple, and convincing:
UC is becoming increasingly racially and ethnically diverse in complex ways that reflect major demographic changes in the state, with Chinese students largely from immigrant families now representing the second largest identifiable racial/ethnic group in the UC system, followed by Chicano/Latino and then Korean and Vietnamese students.
The representation of Asians in the UC system is a continued success story, but the encouragingly high Latino\Chicano rate of attendance, at 14% of the undergraduate body, is an encouraging rejoinder to objections that Proposition 209 decimated Latino attendance rates. Latinos constituted a bit over 13% of the UC population prior to Proposition 209, according to the California Research Bureau. They've clearly now achieved comparable results free of preferences.
What's more, the report posed a number of questions about students' priorities at college. The more affluent students were, the more likely they were to skip classes and to value "social involvement – time spent on fun" over "academic involvement – time spent on academics." The students from less affluent backgrounds, by contrast, were most likely to report never skipping classes, and valued academic involvement over social involvement by the greatest margin. The changes in the UC student body reflect a clear shift towards greater seriousness in student performance. Hopefully we'll see more of the same.