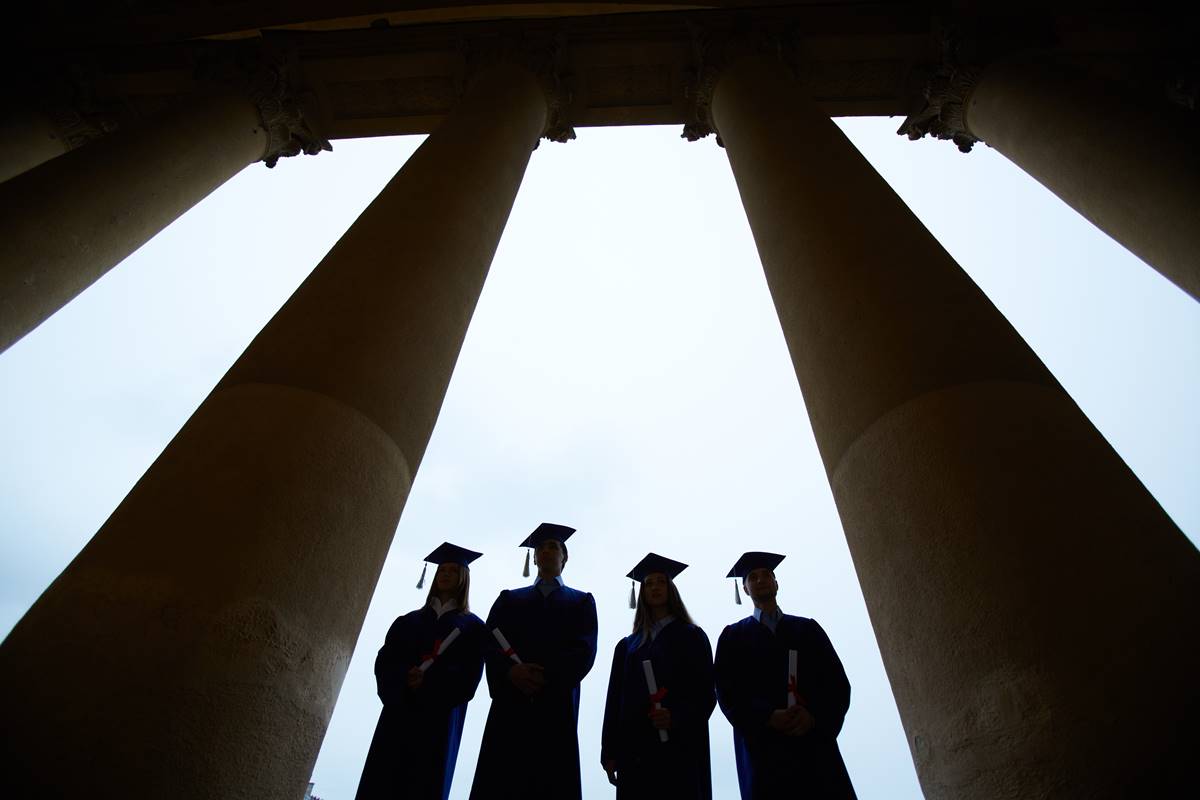 The only concern I have about the brouhaha at Washington University in St. Louis over its decision to award an honorary doctorate to one of its most famous alumni, Phyllis Schlafly, is: how come it took Washington so long?
Schlafly has more than enough academic credentials: she graduated with honors and a Phi Beta Kappa key from Washington in 1944 despite working full time, obtained a master's degree in political science from Harvard, where she was accepted into the doctoral program and would have earned a Ph.D. had she the money (her family had lost nearly everything during the Depression), and after marrying and raising six children, all of whom have successful business, academic, and professional careers, went back to Washington and earned a law degree in 1978. Meanwhile Schlafly put together an extraordinary resume of career credentials as a grassroots conservative activist and formidable writer and debater. Her 1964 book, A Choice, Not an Echo, helped bring about Barry Goldwater's presidential nomination, paving the way for Ronald Reagan, and also helped transform the Republican Party from a club for East Coast WASPs into the populist force that it is today.
Schlafly's greatest triumph was her successful battle during the 1970s and 19780s to derail the Equal Rights Amendment, which she believed would write radical feminism into the U.S Constitution. At age 83 she is still churning out books, syndicated columns, newsletters, and radio commentary from her socially conservative Eagle Forum headquartered in St. Louis. The Ladies Home Journal named her one of the 100 most influential women of the 20th century.
None of these achievements stopped a coalition of Washington University professors and campus feminists from trying to shame the university into rescinding its award of doctor of humane letters to Schlafly, even though the degree had been unanimously approved by the university's honorary degrees committee; as at most universities, honorary degrees at Washington are viewed as rewards for lifetimes of outstanding achievement. Some of the protesters went so far as to picket Schlafly's home. The main objection to the honorary doctorate for Schlafly – and it's been irony alert time for professors who claim to believe in academic freedom – consists of Schlafly's political and ideological views. Naturally campus feminists depise her – Mary Ann Dzuback, head of Washington's women and gender studies department denounced Schlafly for spending "her entire career speaking against women in the workforce and for them remaining in the home" – but some 14 professors at Washington's law school, lawyers who have sworn oaths to uphold the Constitution and its First Amendment-protected free speech rights, also issued a demand for the university to withdraw its offer of a degree to Schlafly on the ground that she opposes special legal rights for gays and lesbians and the teaching of evolution in public schools. In the opinion of the 14 professors, that constitutes "demagoguery" and puts Schlafly outside the pale of respectability.
There is indeed a pale of respectability in the world of honorary degrees, and it skews toward genteel liberalism, although many universities seem to try to be nonpartisan (Yale gave an honorary doctorate to its most famous conservative alumnus, the recently deceased William F. Buckley, Jr., a few years ago, and will honor another alumnus, President George W. Bush, this commencement). Most such degrees are noncontroversial awards for genuine achievements in science, the arts, medicine, and business, going to such figures as Microsoft founder Bill Gates, a Harvard dropout who received an honorary doctorate from his short-lived alma mater in 2000. Universities also routinely award honorary doctorates to famous athletes – Hall of Fame slugger Hank Aaron is slated to receive one from Concordia University in Wisconsin this month – or pop-culture icons such as J.K. Rowling, who will receive an honorary doctorate from Harvard. A generous serving of honorary degrees typically goes to the heads of well-intentioned, noncontroversial U.N.-sponsored NGOs in Third World Countries, such as Fazle Hasan Abed, founder of BRAC, a rural antipoverty program in Bangladesh, scheduled to receive an honorary doctorate from Columbia this year.
In the arts, the outspokenly liberal Robert Redford will receive an honorary doctorate from Brown; no such degrees seem to be going to Hollywood conservatives this year (in all fairness, the late Charlton Heston and California's actor-turned-Republican governor Arnold Schwarzenegger have received a fair share of honorary degrees).

Yet it is hard not to notice that Eugenie Scott, executive director of the advocacy group National Center for Science Education, which is as relentlessly pro-evolution in its polemic as Schlafly is anti-evolution, has been honored with numerous honorary degrees over the years, from Rutgers, McGill, Ohio State, and, at this spring's commencement exercises, the University of New Mexico. Schlafly's opposite numbers on the feminist front, Gloria Steinem and the late Betty Friedan, also received honorary doctorates aplenty over the years. And it should be noted that besides Phyllis Schlafly this year, Washington University will give an honorary doctorate to the liberal "Hardball" host Chris Matthews, whose academic credentials consist of graduating from college in 1967.
The Schlafly protestors have justified their noisy opposition on the ground that Northwestern University rescinded an offer of an honorary doctorate to the Rev. Jeremiah Wright, longtime pastor of Democratic presidential candidate Barack Obama. While Wright's political and racial views are certainly incendiary, raising issues of censorship similar to those raised by the Schlafly protest, the more pertinent question might be whether Northwestern should have decided to honor such a partisan figure during an election year in the first place. Meanwhile, Washington University's Chancellor Mark Wright, while not admirably not backing down on Schlafly's degree, seems to be trying to placate her opposition with an endorsement of the university's decision that sounds more like an apology: "I apologize for the anguish this decision has caused to many members of our community. In bestowing this degree, the University is not endorsing Mrs. Schlafly's views or opinions." It would be nice if Wright instead recognized Phyllis Schlafly's extraordinary achievements in forging the political history of America in the twentieth century.