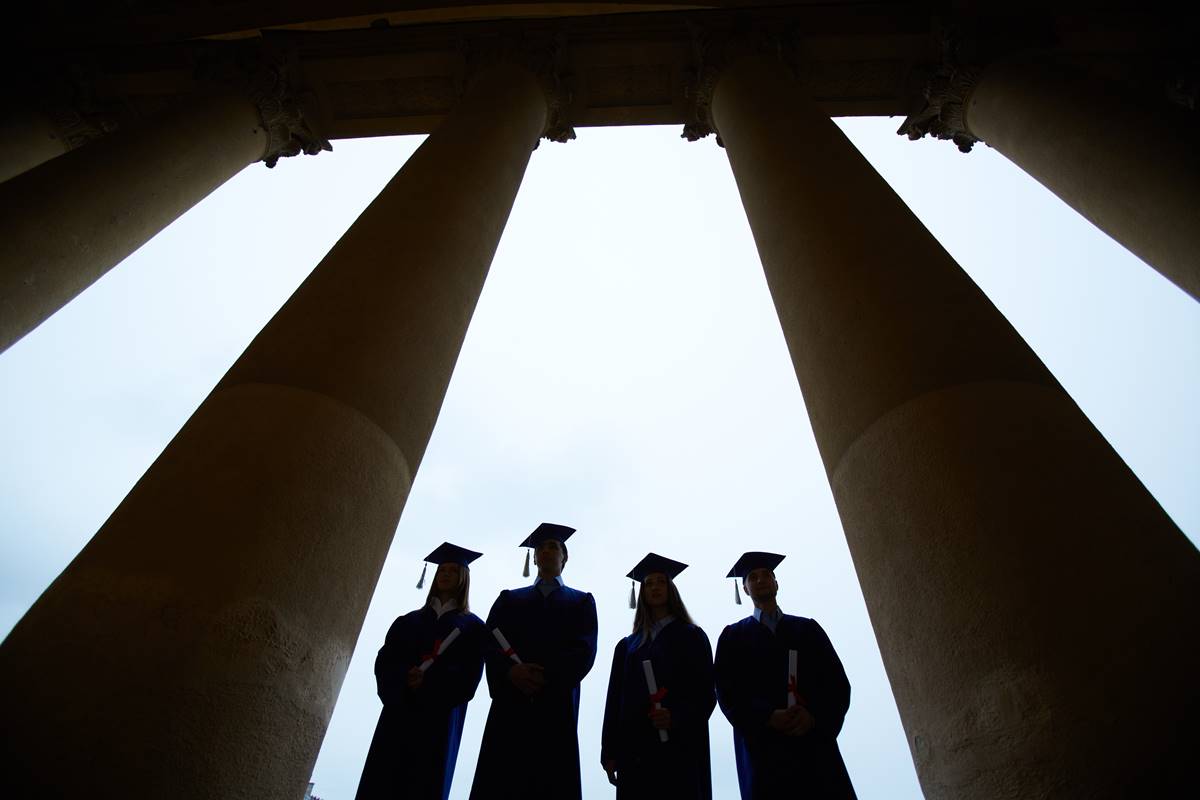 Test prep pioneer Stanley H. Kaplan, who died this week at the ripe old age of 90, was a living embodiment of the roller coaster changes that have roared through the college admissions scene over the last three decades. He also set the stage for students, and later colleges and universities, to game the system.
Kaplan began his career intent on showing how the SAT, designed in such as way as to preserve the elitist nature of U.S. higher education, could become a vehicle for broadening access. In doing so he helped unleash forces leading to the current situation in which working the system is the norm for both institutions and applicants alike. Stanley Kaplan got the car rolling, climbed aboard and had one heck of a ride.
I first met Stanley Kaplan at an academic conference in the 1980s. He was the last person I would have picked out of the crowd as a test prep baron whose name was anathema to college admissions officers. He was short, gentle and avuncular in manner and, as I recall, dressed in what seemed to be battle fatigues. He was a born educator who wrote in his autobiography that "while other children played doctor, I played teacher." It was Stanley Kaplan the teacher who began tutoring students for the New York State Regents exams in the basement of his Brooklyn apartment and giving them a shot at higher education.

Kaplan was also a revolutionary – sort of. He understood that while the College Board trumpeted the SAT as a vehicle for identifying talented students from disadvantaged backgrounds, the practical effect was otherwise. If anyone has any doubt about this, check out the data released this week by the College Board as part of the annual report on national SAT scores. The best predictor of scores continues to be family income and parental education – or, to keep it simple, zip codes.
HOW TO CUT CORNERS
---
Clemson has drawn heavy publicity for cutting corners on data supplied to U.S. News. But other colleges and universities are involved as well. Baylor recently asked students already accepted to the university to take the SAT again, hoping for higher scores, and gave the students $300 bookstore credits for complying. Albion College reported a $30 alumni donation as $6 a year for five years so the percentage of annual gifts from graduates would rise for several years. The University of Southern California reported that 34 of its professors were members of a prestigious engineering association, though an investigation showed that the number included people who had moved to industry or retired, while only 17 were currently on staff and teaching. In the mid-1990s Boston University raised its SAT scores by excluding the verbal scores of foreign students, while including their math scores, a practice believed to be fairly common. At about the same time, the University of South Florida raised the group SAT scores of its students by lopping off the bottom 6 percent of all scores and Monmouth University improved its statistics by simply adding 200 SAT points to its group score. More recently, in an exchange on the Inside Higher Ed Web site. a writer from an unnamed northeastern university said he knew for sure that a director of institutional research at his school had forced the resignation of the provost by telling the president that manipulated data had been sent to U.S.News. Middlebury College in Vermont has a director of institutional research and its provost was asked to resign in 2007.

— John Leo
As a Jew with a degree from a public university (City College), Kaplan felt that he had been discriminated against in his attempt to gain admission to medical school. So he turned standardized tests into a weapon to be used by students who might otherwise have no chance of getting into a quality university. With high scores, he reasoned, they could not be ignored.
In doing so, Kaplan called the test makers' bluff. The College Board, which sponsors the SAT, and Educational Testing Service, which develops and administers the test, had long maintained that the test was not coachable. Kaplan exposed this as the blatant and self-serving falsehood that it was. Caught with its institutional pants down, the College Board quietly reversed itself and began marketing competing products to facilitate what they had previously said was a waste of time. They did this with a straight face.
Kaplan, in short, was the first to teach students how to game the system, and gaming soon became, if you will, the name of the game. U.S. News & World Report entered the fray with its controversial rankings, ostensibly intended to be an aid to consumers. (The question of who really benefits – U.S. News or the students – is a topic for another day). And just as students were learning how to the system to their own advantages, colleges responded in kind.
The most obvious examples of gaming are efforts to increase colleges' standing on the U.S. News rankings lists. Years ago the University of Miami created a scandal by omitting the scores of athletes and special admits when calculating average SAT scores of entering freshmen. The president of a major liberal arts college in New England told her admissions director to make SAT scores the major criterion for admissions decisions until the school made it into the top 25 schools in its category. Once that happened, she had the chutzpah to announce that they would no longer require SAT scores from applicants because they don't really mean much.
Earlier this summer Catherine Watt, a former administrator at Clemson, gave a well-publicized presentation in which she explained how her institution approached the "reputation" part of the US News survey, which asks officials to assess the academic quality of peer undergraduate programs. This is a silly question in the first place – college administrators are the last people you would ever go to in order to get accurate information about a competing institution – but it accounts for a quarter of the rankings formula. Watt showed how Clemson simply sought an edge by rating competing schools as below average. Other gambits have included sending dollar bills to alumni with a request that they send them back to the Annual Fund so as to raise the proportion of alumni donors and inflating the number of fulltime faculty members.
If Stanley Kaplan was at core a teacher, he was also a brilliant entrepreneur who understood how to capitalize on the realities that he had discovered. He showed that there was money to be made in the supposedly non-profit world of higher education. In 1984, at the age of 65, he sold his test prep business to the Washington Post Company for $45 million. According to the New York Times, Kaplan Inc., now a diversified education company and the Company's largest enterprise, did $2.3 billion of business last year. Kaplan obviously did well by doing good.
But while Kaplan may have exposed the hypocrisy of the College Board regarding the value of coaching and empowered college applicants to work the system, the balance of power continues to rest with the colleges and universities. Efforts by Clemson and others to game the U.S. News rankings are really small stuff – designed to move the deck chairs around among a few institutions. The real scandals lie in some of the way colleges use "normal" practices to serve their own interests rather than those of applicants.
The whole early admissions process, for example, is a blatant effort to line up full-paying students who will not need to negotiate financial aid packages in the spring. Likewise the proliferation of merit scholarships does nothing to bring new students into higher education; it only affects how students already in the system distribute themselves among various institutions.
It's no wonder that the U.S. no longer leads the world in the proportion of young people who graduate from high school and move on to higher education. It's also no wonder that the lowest-performing 25 percent of high income students in the U.S. enroll in higher education at the same rate as the brightest quartile of poor students.
The games continue.