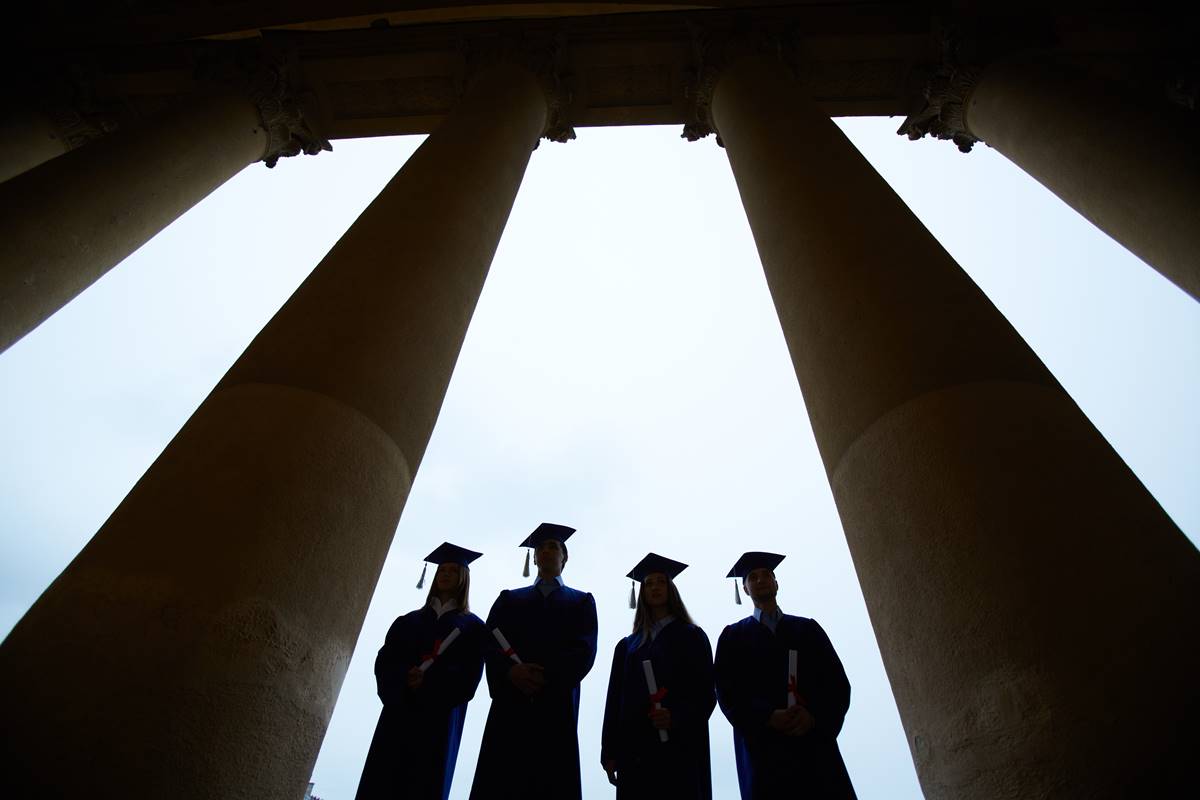 How easy do some college professors have it? Here is a paragraph from an Aug. 28 story in the Chronicle of Higher Education about the effect of recession-hit Nevada's higher-education budget cuts at the University of Nevada-Las Vegas:
One person who hasn't spent much time on the campus since May is [Lynn] Comella. Sitting behind a desk piled with files and loose papers from spring semester, the women's-studies professor was too discouraged by this year's session of the Legislature to return to her small fourth-floor office all summer. "For some of us, we needed the summer to regroup," she says.
How fascinating! A professor doesn't feel like going to work because she's "discouraged," so she takes a three-month vacation, paid for by the taxpayers of a state whose unemployment rate has hovered between 13 percent and 15 percent over the past year.
This made me curious about exactly what Comella does with herself on Nevada taxpayers' dime when she's not too discouraged to venture into her campus office. So I looked her up on the UNLV women's studies website. Here is what it says:
Dr. Lynn Comella earned her Ph.D. in Communication from the University of Massachusetts, Amherst, September 2004, her M.A. in Gender Studies and Feminist Theory, The New School for Social Research, May 1996, and her B.A.(Highest Distinction) in Psychology, with minors in Anthropology and Women's Studies, May 1990. Her research and teaching interests include media and popular culture, gender and consumer culture, sexuality studies, and ethnographic research. She is presently at work on a book project that explores the history and retail culture of women-owned sex toy stores in the United States.
"Women-owned sex toy stores"? You can't make this stuff up.
I decided to delve further, to find out what the Department of Women's Studies (yes, there is one) at UNLV is all about. Here is the department's "Mission Statement":
Throughout history and in all known cultures, power has been distributed differentially (and unequally) according to gender. Certain men have traditionally determined what counts as "knowledge" and will, therefore, be reproduced and circulated as "truth." Women's Studies both critiques existing androcentric theories and methodologies, and seeks to reconstruct and reproduce knowledge to include the experience of the previously excluded.
"Androcentric theories"! "Knowledge" and "truth" as fabrications made up by male chauvinist patriarchs! A woman needs a man like a fish needs a bicycle!
Now for some of the department's undergraduate course offerings. "Feminist Theory," "Feminist Research Methodology," "Feminist Praxis," "Chicana Feminism," "Critical Race Feminism," "Feminism & Activism," Gender & Consumer Culture," "Bodies, Sex and Health." Do you have to take those courses? Yes, you do, or at least some of them, if you want to major in women's studies at UNLV. Only 30 out of UNLV's 22,000-odd undergraduates actually major in women's studies, however. The feminist courses draw students mostly because UNLV forces all its undergraduates to take a "multicultural course" that examines "cultural similarities and differences in the United States based upon two or more attributes (e.g. ethnicity, race, gender, age, religion, sexual orientation and disabilities)." Women's studies courses fulfill that requirement.
This past spring, as part of a move to cut $47.5 million from UNLV's budget over the next two years, the administration announced it would drop several majors, including women's studies. Since the women's studies department employs four full-time faculty members, including Comella, it's not surprising that she was feeling blue.
The proposal to cut women's studies was mostly prompted by the program's chronically low enrollments, but there were also criticisms that the courses consisted largely of indoctrination in identity politics and feminist groupthink. In a guest column for Las Vegas City Life, Jan Oller, former adjunct instructor in the department, wrote:
"A purely political approach and activist agenda within a postmodern paradigm benefit the egos of those whose politics are supported, but don't make for good public relations, nor a well-rounded education. Such a politicized approach may produce activists for instructors' pet causes (i.e. undocumented migrants' rights, legalizing prostitution), but fails to produce intellectuals (individuals who can entertain and comprehend ideas which are not their own)."
The department got a reprieve at the last minute, but that didn't seem to stop Comella from taking the summer off anyway, to "regroup"—even though she is up for tenure review in the fall of 2012 and perhaps ought to be showing some progress on that book about women-owned sex toy shops. My suggestion is that Comella get back to work. And also that Nevada's dwindling ranks of taxpayers think seriously about whether a heavily politicized and seriously under-subscribed academic program staffed by lazy faculty is really one they want to continue supporting.