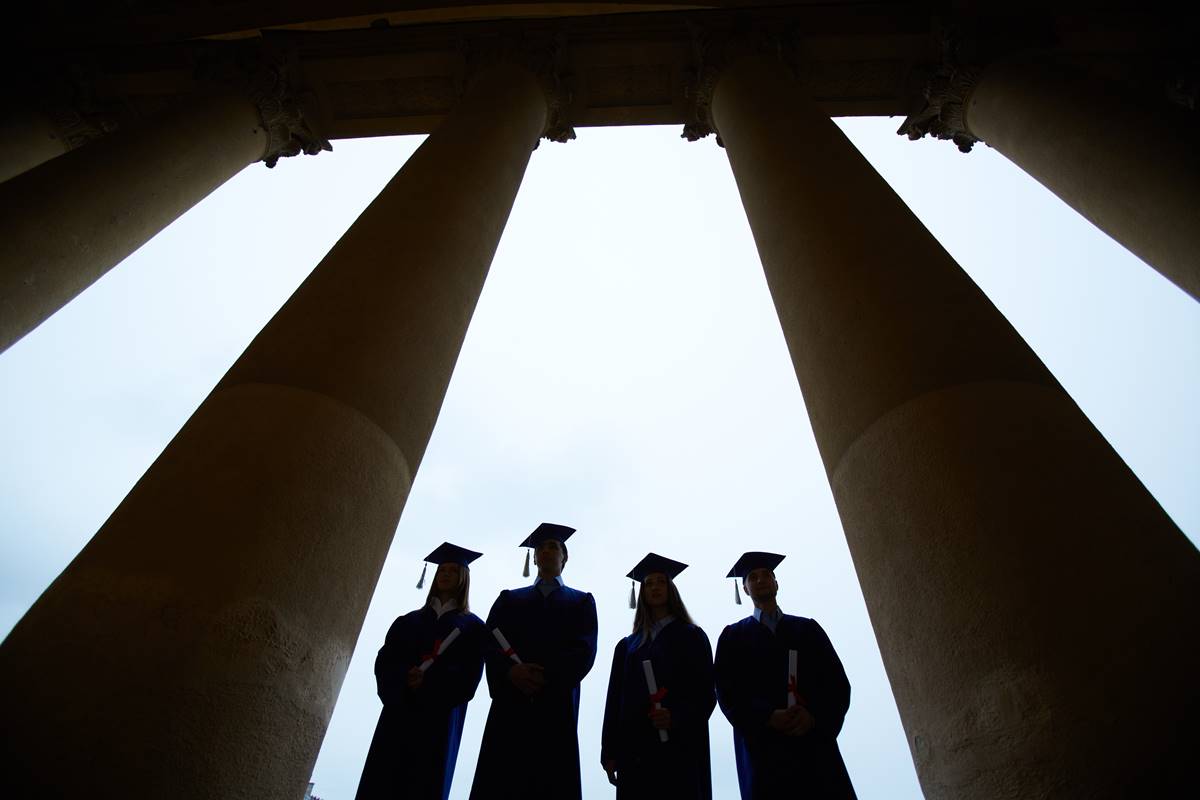 When Naomi Schaefer Riley was fired by the Chronicle of Higher Education for her trenchant remarks on Black Studies programs, most of those who criticized the firing saw in it a display of the campus left's intolerance. Fair enough, but this episode also has a much broader meaning.
In the late nineteenth and early twentieth centuries, large populations of poor immigrants arrived in the U.S.–Irish, Italians, and Jews from Russia and Poland. Their extreme poverty placed them at the bottom of the social ladder, and they were often treated with contempt. Yet just a few generations later they were assimilated, and their rapid upward social mobility had produced mayors, senators, judges, and even Presidents from among their ranks. None of this could have happened without first-rate public education.
To be sure, they worked hard to get ahead, but they were not obstructed by something that afflicts the have-nots of today: as they walked through the school gates they were not met by people intent on luring them into Irish or Italian Studies programs whose purpose was to keep them in a state of permanent resentment over past wrongs at the hands of either Europeans or establishment America. Instead, they could give their full attention to learning. They took courses that informed them about their new land's folkways and history, which gave them both the ability and the confidence needed to grasp the opportunities it offered them.
When we compare this story with what is happening to minority students today, we see a tragedy. Just as Pinocchio went off to school with high hopes, only to be waylaid by J. Worthington Foulfellow, minority students are met on the way to campus by hard-left radicals who claim to have the interests of the newcomers at heart but in reality prey on them to advance their own selfish interests. Of course, what black students need is the same solid traditional education that had raised Irish, Italians, and Jews to full equality. But that would not serve the campus radicals' purpose. Disaffected radicals wanted to swell the ranks of the disaffected, not the ranks of the cheerfully upward mobile. Genuine progress for minority students would mean their joining and thus strengthening the mainstream of American society–the mainstream that campus radicals loathe.
Faculty radicals worked hard to put the kind of coursework that had served others so well out of the reach of minority students. They stigmatized those courses as Eurocentric, oppressive, and dominant-class oriented, and they worked successfully to remove them from curricular requirements. The very idea of upward mobility was made to appear a capitulation to the corrupt value system of the dominant class.
As thinkers, campus radicals are poor role models for students. Their ideas are simple and rigid, and they rely heavily on conspiracy thinking that infers far too much from too little. They are powered by emotional commitments that are highly resistant to the lessons of experience. As a result, their cherished ideas are now virtually obsolete, and strike any reasonably well-informed observer as downright silly. The minority students that they attract into their orbit are dragged down to this low intellectual level.
This background is the key to the fury that Naomi Schaefer Riley¹s criticisms of Black Studies dissertations unleashed. Radical leftists have achieved considerable influence on campus in part because they were able to add substantial numbers of incoming minorities to their numbers. They need those students in self-destructive Black Studies courses that keep them resentful and under-educated. But that is only possible if they can maintain the illusion that they help and support black students, rather than exploiting them. Ms Schaefer Riley was a threat to that illusion, and that is why she was attacked so vehemently.
Black Studies does have one thing right: black students are indeed oppressed. What they have wrong is who is doing the oppressing. People of good-will on both sides of the political aisle should join together to insist that black students be given the same chance that other groups got to join the mainstream. This latest version of the plantation ought to be abolished.
—————–
John M Ellis is Professor Emeritus of German Literature at UC Santa Cruz, and President of the California Association of Scholars.