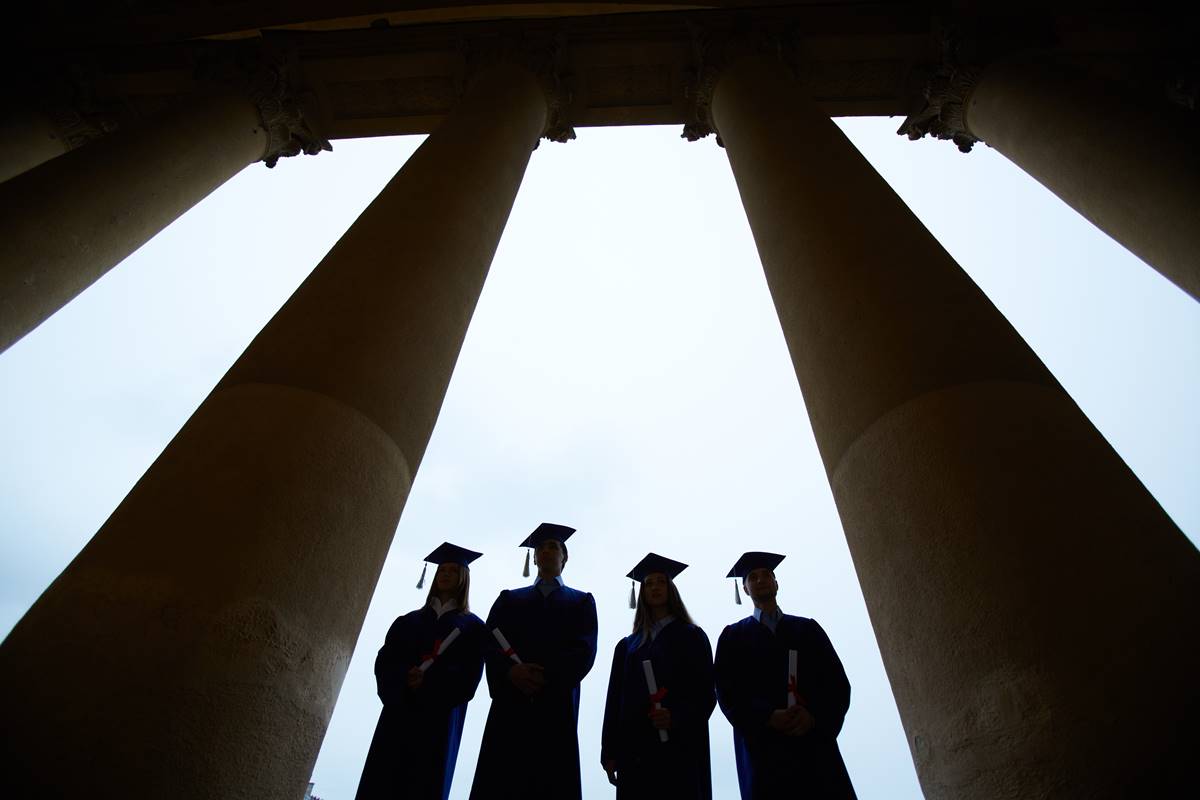 Why
go to college? Go back fifty years, and the answer commonly given was, "To
become a well-rounded person who has a grasp of our civilization's history,
science, and art." Go back about twenty-five years and the answer commonly
given was, "So you'll be able to get a good job." And now one authoritative
source is telling us, "Because you'll be better off when the next recession
hits."
That source is the Georgetown Center on Education and the Workforce, which recently released its latest study, The College Advantage: Weathering the Economic Storm. Analyzing employment data over our current recession, the study finds that "workers who had completed a four-year college degree or higher were largely protected against job losses…." That leads the authors, Anthony Carnevale, Tamara Jayasundera and Ban Cheah, to conclude:
In
jobs at every skill level and in many different occupations, the
better-educated applicant has the edge. For workers, the findings point the way
to acquiring the skills that the market needs and values. For students and
their parents who are contemplating whether higher education is a good value,
these findings make clear that the answer is a resounding yes.
There are gaping holes in the study's logic. I have critiqued similar studies from the Georgetown Center before, as have writers like Neal McCluskey and Richard Vedder. Our criticism has centered on the persistent failure of those studies to recognize that correlation doesn't necessarily mean causation, that is to say, just because people who have college degrees generally fare better in the labor market does not mean that they fare better because they took college courses. Nor does it mean that everyone who obtains a college degree today will derive any advantage from it, much less advantages that outweigh the costs. The new study makes the same mistakes.