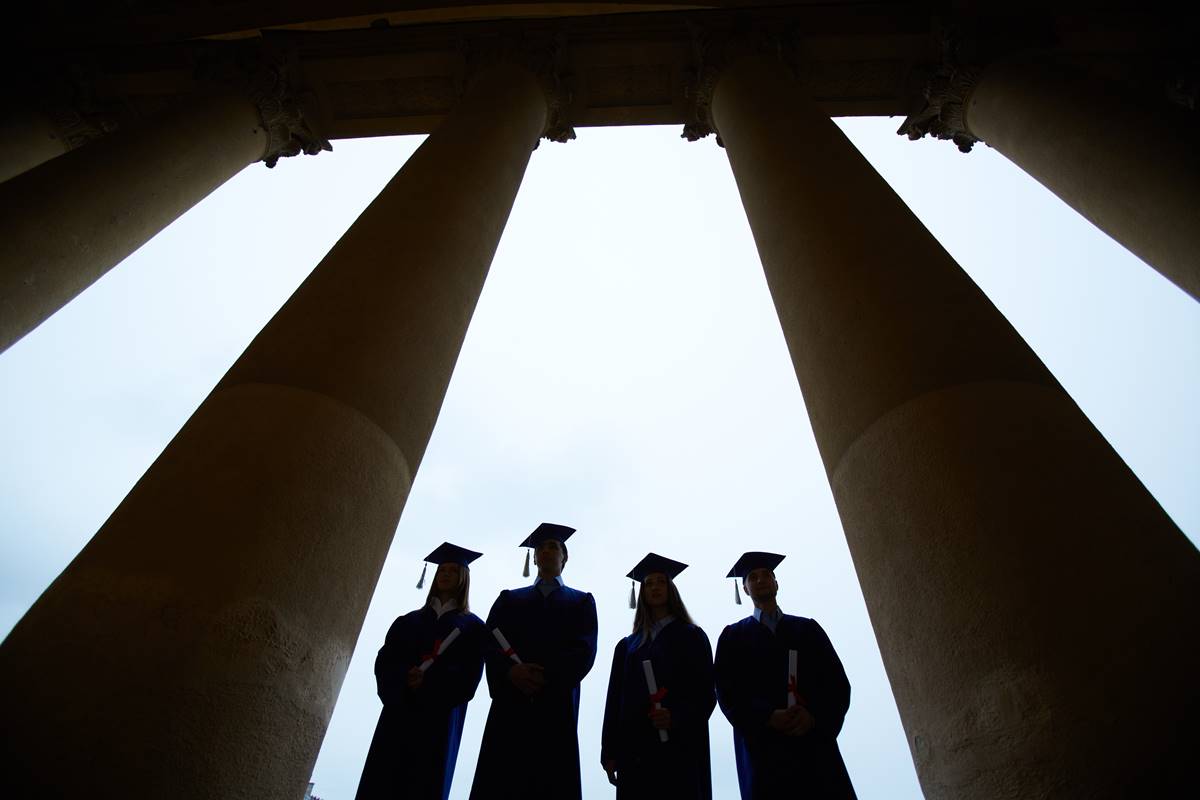 Peter Wood's article "New York's Left-Most Mayor Takes Over" was cross-posted by City Journal, where it drew a protest from the CUNY administration and a response from the author.
Michael Arena, CUNY:
Peter Wood is inaccurate when he states that Mayor Bloomberg conceived of CUNY's Pathways general education framework. Unfortunately, the writer did not check with CUNY. Former Chancellor Matthew Goldstein proposed Pathways to CUNY's Board of Trustees in 2011. This was in response to long-standing problems with students equitably transferring credits among the University's senior and community colleges, and to invigorate curricular requirements by enhancing student choice and introducing general education learning outcome measurements. The writer omitted that Pathways saves students time and money, hastens graduation without exhausting financial aid eligibility, and increases course quality. Hundreds of faculty members helped develop the new credit-transfer framework, incorporated the higher academic standards they designed, and approved more than 2,000 new general education courses to meet the new University-wide requirements.
Although Mr. Wood focuses on the CUNY of 1969, he virtually ignores CUNY reforms in the past 14 years that have attracted a record number of high academic achievers and produced a bumper crop of award-winners of highly competitive national scholarships. He writes that "CUNY is directly under the Mayor's control." Actually, CUNY's Board of Trustees is comprised of 10 members appointed by the governor and five appointed by the mayor, plus student and faculty representatives. New York City contributes 10 percent of CUNY's budget, mostly to community colleges — and gets a superb return on its investment given that over 90% of the graduates remain or work in New York. CUNY receives the bulk of its operating support from the State, including for its senior colleges, professional schools and community colleges.
On Pathways, William G. Bowen, the former president of both The Andrew W. Mellon Foundation and Princeton University, noted: "[T]he system-wide emphasis on both fundamentals and flexible areas defined by rigorous learning outcomes marks Pathways as a truly momentous step forward for CUNY's dual missions of access and excellence." Mayor Bloomberg deserves much credit for many accomplishments, but Pathways is a CUNY-initiated reform.
Peter Wood, National Association of Scholars:
I'm grateful to Mr. Arena for adding some details to my account of CUNY's Pathways program and for providing a tidy summary of the official story.  I did not imagine that Mayor Bloomberg crafted the details of Pathways.  He is a man who delegates.  Apparently the teachers' union at CUNY continues to believe that the driving force behind Pathways is the mayor's office.  That's why the membership has turned to Mayor-elect de Blasio in an effort to curtail Pathways.
The idea that former Chancellor Matthew Goldstein proposed Pathways out of altruistic concern for the students who ran into difficulty when trying to transfer their CUNY community college credits to CUNY's senior colleges has been part of the storyline from the start.  I have spoken to many CUNY faculty members and have yet to find one who takes this story as anything more than pleasant humbug. Yes, credit transfer is what Pathways is mainly about, but was credit transfer a problem? The reason that students had difficulty transferring their credit is that passing grades in the community college courses seldom provided reliable evidence that the students had mastered the material at the level required of all the students in the senior colleges.
This need not be blamed on the students.  Generally they were (and still are) passed through the New York Public Schools and the CUNY community colleges with false assurances that they are achieving at a reasonably high standard of academic performance.  It is easy to sympathize with their indignation when they discover they were victims of systematic misrepresentation.  But it is not so easy to sympathize with Chancellor Goldstein's solution, which was essentially to lower the academic standards of the senior colleges.  The proliferation of new "general education courses" (2,000) notwithstanding, Pathways lowers standards.
Mr. Arena gives a second reason for Goldstein's advocacy of Pathways: "to invigorate curricular requirements by enhancing student choice and introducing general education learning outcome measurements."   That's boldness for you.  It takes a University Director of Communications to describe the filleting of academic requirements as "invigorating" them.  "Enhancing student choice" is a euphemism for garroting requirements in favor of loose electives.  "General learning outcome measurements" essentially means covering your tracks with the snow.  The snow in this case consists of fanciful documentation of "learning outcomes" aimed at showing that students have learned something–and no doubt they have.
Mr. Arena's puffery about how well CUNY students have done academically in recent years just reinforces what I originally wrote.  CUNY recovered, slowly and painfully, from the disastrous 1969 decision to adopt open admissions.  The success of the senior colleges with their strict admissions standards testifies to that.  That success, however, has been jeopardized by Pathways.
Mr. Arena provides an accurate summary of the arrangements by which CUNY's board is officially appointed.  I doubt that any informed observer believes that the official arrangements vitiate my statement that "CUNY is directly under the Mayor's control."  The way things appear on paper is seldom a match for the way things are, especially in New York City.
The endorsement of Pathways by William G. Bowen is a nice touch.  Dr. Bowen, let us say, has made his career by being a soft touch for anything that involves affirmative action or racial preferences.  He has been consistent over a long career in his willingness to sacrifice academic standards to advance his particular view of racial justice.  His endorsement of Pathways indeed speaks volumes, but not the ones that Mr. Arena had in mind.