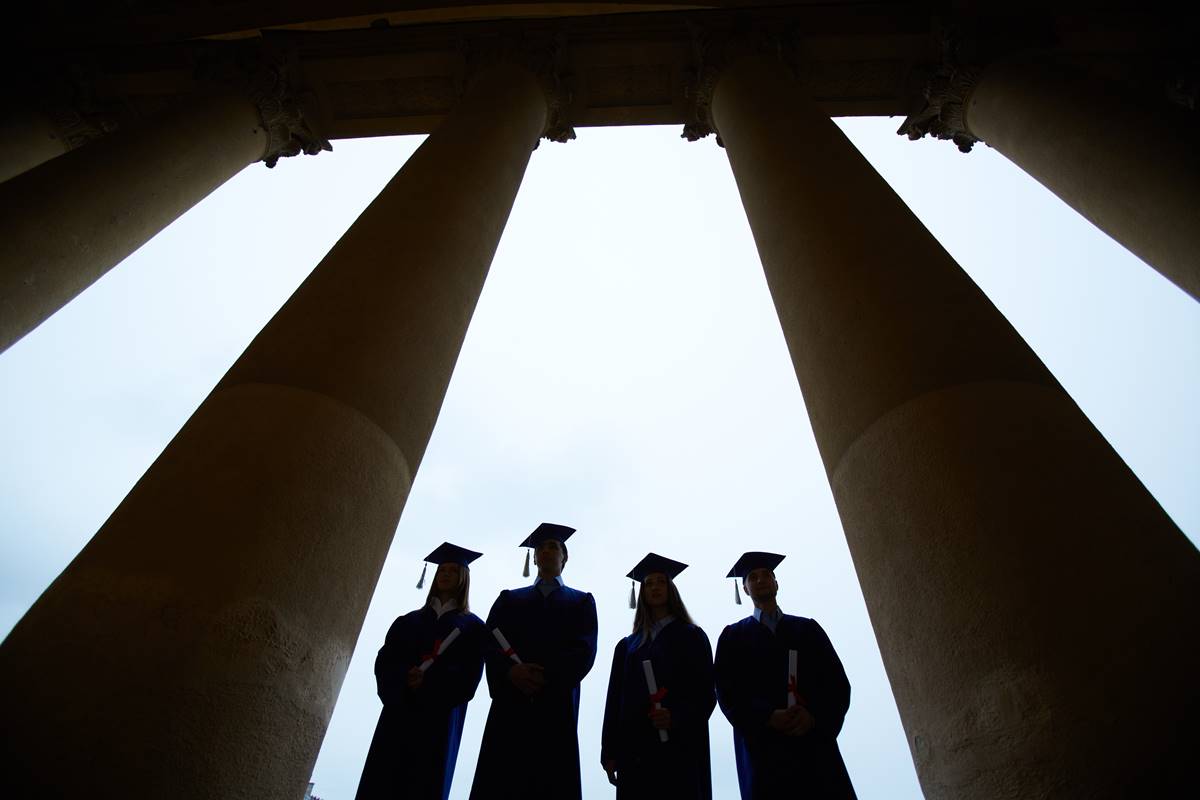 In an attempt to defend the indefensible, Ezra Klein penned a meandering column responding to the many critics of his "yes-means-yes" defense. Or, I should say, responding to some critics: he ignored perhaps the most troubling response to his piece, Cathy Young's observation that he had blatantly misrepresented a column by her—which suggested that false rape reports are actually more common than believed—to instead claim (with emphasis) that false rape reports are "very, very rare."
In the event, Klein (unconvincingly) suggested that Jon Chait had misinterpreted him. (Chait had little difficulty in rebuttal.) Klein stuck by his defense of stats alleging that one in five college women will suffer rape or attempted rape—which means that he must believe, as FIRE's Robert Shibley noted, that colleges now face "a law enforcement problem of staggering proportions. Yet instead of making sure the police are involved, the state of California has put its faith in a law that by its plain language makes nearly everyone guilty of rape — but only in a campus kangaroo court." (Klein has urged no greater law enforcement presence on campus.) And Klein was forced to issue corrections about basic elements of legal procedure, which suggested that Vox's touted explanatory journalism isn't too good at explaining legal affairs. Shibley's thorough fisking is a must-read.
Perhaps the most striking—and risible—item in his column was the following assertion about the California law: "There's a related, and serious, concern here that the process by which colleges manage sexual assault cases is a mess . . . The Yes Means Yes law interacts with these processes a bit, but mostly by telling colleges to clarify them, which will, in many cases, be an improvement."
This claim is absurd. The California law "interacts with these processes" in at least two ways. First, by force of law, it requires all colleges in the state to use the preponderance-of-evidence threshold in sexual assault cases. So even if a future OCR, one more attuned to due process issues, abandons the "Dear Colleague" letter, the document's main provision will still apply in California. Second, by force of law, it requires all colleges to judge sexual assault cases through an affirmative consent standard—which means that a student accused of sexual assault must prove that that he obtained consent.
As FIRE has pointed out, these two procedural changes, working in tandem, effectively create a presumption of guilt sexual assault cases at California colleges. Given the very low evidentiary threshold (50.01 percent belief that the accused student committed rape), any student who can't prove he obtained affirmative consent—that is, prove his innocence—will all but automatically be found guilty.
Maybe Klein sees introducing a de facto presumption of guilt as "an improvement," at least "in many cases." Or perhaps he's simply as indifferent to due process as one of the co-sponsors of the law he's so aggressively defended. When asked how an innocent student could prove affirmative consent under the statute, Democratic assemblywoman Bonnie Lowenthal replied, "Your guess is as good as mine."
Klein's "Gotcha" Journalism
Klein's newest column also featured a "gotcha" claim for due process advocates: "Colleges can expel students for sexual assault, much as they can for plagiarism, or fighting, or vandalism, or repeatedly hotboxing their dorm room. No one is saying that those infractions should be solely the province of the legal system. The question then becomes, why should colleges be able to punish all these activities with expulsion, but not sexual assault? What's the argument for letting colleges punish fights but telling them they can't punish rapes?"
First of all, Klein's list of offenses could pass for a logic test asking "which of these items is unlike the others." Plagiarism isn't a criminal offense in any state. Some states have decriminalized marijuana use, even hotboxing. Fighting or vandalism are usually misdemeanors. Rape, on the other hand, is a serious felony; in California (depending on the specifics of the crime), it carries a minimum sentence of three, five, or eight years. Those sentencing guidelines are comparableto manslaughter, or trafficking in cocaine. Does Klein think that colleges should be investigating and adjudicating manslaughter allegations as well?
In the event, no one (apart from Klein's straw man) is arguing that colleges should not be able to "punish rapes." The argument is over whether colleges are equipped to investigate and adjudicate serious felonies, whether rape or manslaughter or drug trafficking. Most schools have policies requiring suspensions for students indicted for serious felonies; colleges that don't have such policies should do so. The balance here isn't perfect: an indicted student is still presumed innocent in the criminal justice system. But a college's need for safety clearly provides a justification suspending students charged with felonies.
Such an outcome, however, would require the kind of cultural change that most due process opponents don't want: encouraging student accusers to file police reports, to ensure that campus rape, like rape anyplace else, is handled by the criminal justice system.
The Social Conservative Response
Unlike Klein, Ross Douthat's two columns on the California law express some concerns about campus due process (and to a much greater extent than in his writing from this summer on campus sexual assault issues). Nonetheless, he joins Klein's neo-Victorianism (an alliance detected by Robby Soave in Reason) in detecting a possible beneficial outcome from the affirmative consent debate. Klein hopes that the California law—and the branding as rapists students who are almost certainly or likely innocent—will create a college culture where "men need to feel a cold spike of fear when they begin a sexual encounter," and as a result will produce more progressive attitudes on gender issues. Douthat, meanwhile, argues that "conservatives should welcome policies, however problematic, that promise to heighten the whole bureaucratic-intellectual edifice's internal contradictions," as a way of restoring a more traditional culture on campus.
There are two problems with Douthat's vision. First, Douthat's return to more traditional university sexual values would necessarily exclude certain types of undergraduates (gay and lesbian students at a minimum, some feminist students probably as well). Douthat doesn't explain why universities in which these students can't feel as welcomed as all other students will benefit anyone.
Second, as in the spring, Douthat continues to misdiagnose the ideological attitude on campus. Frustrating his desire to return to older mores, he contends, is "the contemporary academy['s] ideological commitment not only to gender equality, not only to sexual permissiveness, but to the essential interchangeability of the sexes, which rules out any kind of formal in loco parentis restrictions on student behavior up to the point when sexual assault becomes a live possibility." If the aftereffects of the affirmative consent debate trigger the revival of a system of in loco parentis, the advocates of sexual licentiousness who dominate the contemporary academy would therefore see their power diminished.
This is an intriguing theory, but it's wrong: the defenders of the status quo aren't advocates of sexual "permissiveness" who envision the "essential interchangeability of the sexes." They're advocates of the race/class/gender trinity, academics whose scholarship and teaching predispose them to see the United States (and Western countries more generally) engaging in widespread oppression of women, minorities, and the poor. The lacrosse case illustrates: of the Group of 88 who prejudged the lacrosse players' guilt, more than 80 percent had scholarship that dealt with race, class, or gender. Only a tiny minority of the Group (if even that) was on record advocating the "essential interchangeability of the sexes." Some, in fact, were quite prudish.
Race/class/gender faculty have no problem with a university acting in loco parentis; indeed, they tried but failed to institute such a system at Duke after the lacrosse case. Had they succeeded, however, their "restrictions on student behavior" would have been quite different than Douthat's preferences. In 2009, Duke revised its sexual assault policy (prefiguring the more general post-2011 rush) to increase the likelihood of guilty findings. At the time, Duke Women's Center director Ada Gregory justified the procedural changes on grounds that "the higher IQ, the more manipulative they are, the more cunning they are . . . imagine the sex offenders we have here at Duke—cream of the crop."
Douthat, in short, should be careful what he asks for. A restoration of in loco parentis is far more likely to empower due process extremists like Klein and Gregory than to signal the return to the neo-Victorian university he seems to endorse.