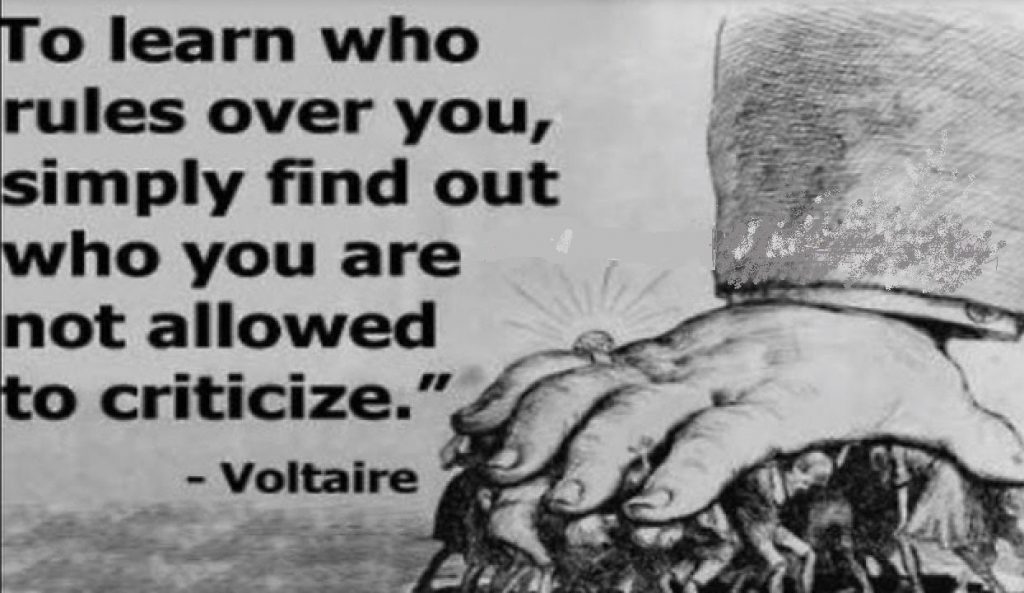 The Professor Watchlist, a site just two just two weeks old, has already touched off heated debate in and out of academe.  It is the brainchild of Charlie Kirk's Turning Point USA, a politically conservative youth movement founded in 2012, and has the declared mission "to expose and document college professors who discriminate against conservative students, promote anti-American values, and advance leftist propaganda in the classroom."
The Watchlist was immediately condemned as "pernicious and misguided" by Heterodox Academy (HXA), a non-aligned site but normally a de facto ally of conservatives in working to open up the dominant leftist culture of the campuses to more diverse viewpoints. The group's executive committee said: We call on everyone who is concerned about the state of higher education to stop devising ways that members of an academic community can report or punish each other for classroom speech.
Some members disagreed, including Robert Mather, a social psychologist at the University of Central Oklahoma who wrote on the Psychology Today site that the HXA statement "is an example of being out of touch with conservative students and faculty. Conservative students and faculty have been marginalized in the ivory tower. I agree with the Heterodox Academy that such a watchlist does not facilitate collegial discourse.
Indeed, this watchlist is a response to events such as the bias response teams and trigger warnings that have covered many campuses and predominantly silenced conservative but not liberal discourse.
For conservative students, speaking in class already registers you on the informal watchlist in the predominantly liberal academy. For conservative professors, offering their perspective does the same. The idea of a watchlist is similar to the informal blacklisting that occurs for conservative faculty."
Noelle McAffe, professor of philosophy at Emory helped set up a notably unfunny satirical website, Professor Redux, listing as similar radicals who should be on the conservative site as troubling: Socrates, Jefferson, Alan Turing, Gandhi and Jesus. Other wags submitted complaints about Indiana Jones, Professor Plum or other fictional academics.
The New York Times pointed out that Melissa Click and Julio Cesar Pino of Kent State are on the watchlist. She is the journalism teacher fired after calling for "some muscle" to prevent a student photographer from covering the University of Missouri protest. Professor Pino is listed as having "faced investigation by the FBI for connections to ISIS," though the Cleveland Plain Dealer was unable to confirm that.
Pino has repeatedly denounced Israel. In 2014 he posted an "open letter" to "academic friends of Israel" that said they are "directly responsible for the murder of over 1,400 Palestinian children, women and elderly civilians."
Charles Angeletti, a tenured professor at Metropolitan State University Denver, who rarely withholds his opinions from his classes is on the list. He pushed his students to recite a pledge that describes a racist, sexist, homophobic America: "I pledge allegiance to and wrap myself in the flag of the United States Against Anything Un-American and to the Republicans for which it stands, two nations, under Jesus, rich against poor, with curtailed liberty and justice for all except blacks, homosexuals, women who want abortions, Communists, welfare queens, treehuggers, feminazis, illegal immigrants, children of illegal immigrants, and you if you don't watch your step…"
Also on the list are Mireille Miller-Young, an Associate Professor of Feminist Studies at the University of California, Santa Barbara. She was sentenced to three years' probation after attacking a 16-year-old pro-life activist on campus.
Of course, except for the hard-core ideologues burrowed into the academy, there is no way to know from this skimpy Watchlist whether conservative opinions can be aired or good marks for conservative students can be achieved in these classes. Heterodox Academy has a point that we should be wary of inventing new ways to report and punish professors. On the other hand, knowing what you are likely to get in politicized classes is just basic consumer information.