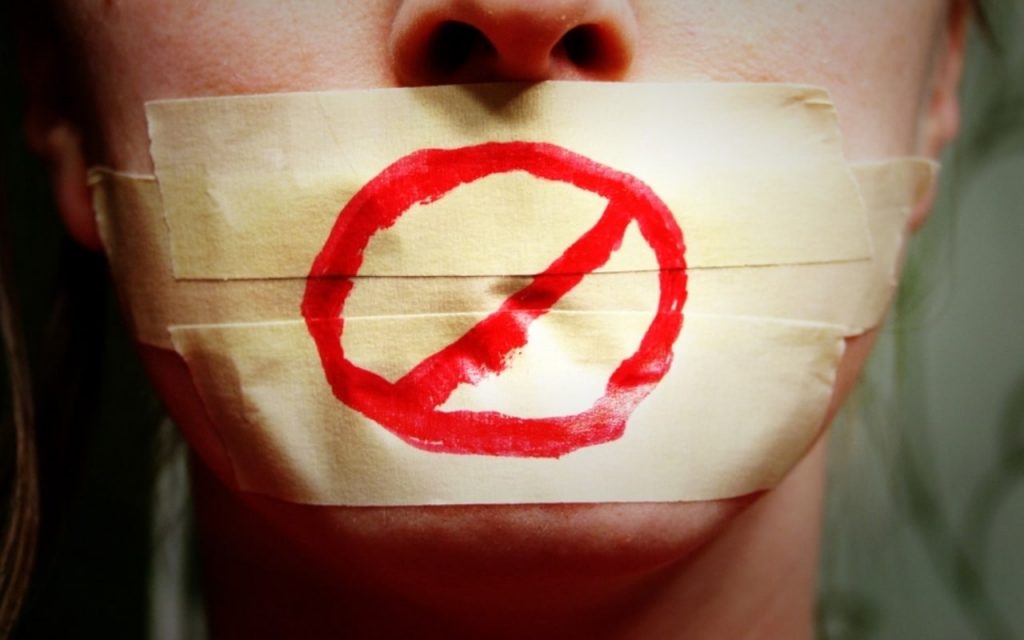 At Emory University, when someone had the nerve to write "Trump 2016" in chalk on some sidewalks and steps, a wave of "fear" struck the campus, according to the university president. He made it clear that "Trump's platform and his values undermine Emory's values of diversity and inclusivity." He also said that any student found guilty of chalking up that dreaded name would "go through the conduct violation process."
Welcome to the new hyper- bias. On the modern campus, it's an inflatable concept that can include a recommendation to vote Republican.
We were once told to worry about hate crimes–a recognized legal category. Then the focus turned to hate speech and microaggressions–not crimes, really, but at least plausibly offensive incidents. Now we are told to guard against ambiguous and seemingly innocuous incidents, such as a trio of Wisconsin students who dressed as the three blind mice for Halloween and were accused of mocking the disabled.
Related: Watch out for Bias Team
Buoyed by the belief that the university exists to protect them from words that upset them, students and even professors now fight against unwanted speech with righteous fervor. "Bias" has evolved into a quasi-religious concept that lurks in the hearts of unsuspecting students–like a demonic force–that must be exorcized by the Orthodox priests of the liberal academic order.
Who are the inquisitors of this order? Enter the "Bias Response Team," or, in some cases, the "Bias Awareness Response Team." They walk the halls of the modern university, monitoring speech, reviewing anonymous complaints at closed-door hearings, painting scarlet Bs on people's foreheads. The free exchange of ideas–a principle that was once sacred to the very idea of the university–has been replaced by the new sacred principle of the safe space.
They've even developed a cute acronym for these inquisitions. BRT's or BART's have become a standard part of the vast academic administrative apparatus. More than one hundred U.S. campuses have some version of it on campus. In some cases, they're dubbed BIRT's or even BERT's or BHERT's. (The 'H' stands for hate.) But, alas, a committee by any other name smells just as Orwellian.
Related: How Soft Censorship Works at College 
One thing these diversely acronymized bias response teams have in common is a kind of air of self-evident righteousness. A belief that words ought to be closely policed. There is a sense of moral urgency and faith that precludes all questioning. Don't you believe in tolerance, openness, and inclusiveness? How dare you speak of stifling speech!
Nevertheless, some universities have begun to break faith. While these kinds of anti-bias teams remain prevalent, more than one campus has disbanded BART concerned that the constant fear of being reported to the university administration as a "biased person" by anyone who happens not to like what you say in the classroom could, maybe, possibly–there is a chance–lead to a stifling of free speech.
The University of Northern Colorado announced that it would terminate BART back in September with the president, Kay Norton, explaining that the bias team had "sometimes made people feel we were telling them what they should and should not say." What she didn't detail in the statement were the hundreds of posters the bias team had put up around campus warning students not to use controversial terms or phrases such as "illegal immigrant" or "all lives matter."
Even worse, two professors received visits from the school's bias response team after they asked students to consider an opposing viewpoint as part of a class assignment. Some students in their classes had complained that the assignment constituted bias. In August, officials at the University of Iowa put their plans to launch a bias team on hold, citing the controversy at Northern Colorado.
In an essay in The New Republic, professors Jeffrey Snyder and Amna Khalid of Carleton College cataloged a long list of troubling incidents involving bias response teams. They included professors being pressured to resign, students dragged in for questioning and punishment, and episode after episode of students anonymously reporting "bias" when a professor or student simply said or did something they didn't like. The result of all this has been to exalt the status of the tattletale, and to give one self-entitled student power to threaten and silence, by proxy, any person who crosses his will. The BART became a weapon for the brat.
Little wonder that even many conventionally liberal academics have begun to join conservatives to say enough is enough.
Ironically, none of these universities appear at all interested in taking steps to correct the most glaring bias of all–the hiring bias against conservative and Republican-voting faculty candidates. According to one study, only 14% of U.S. professors identify as Republican. The ratio is even more skewed at the nation's most elite institutions. In 2012, for example, 96% of Ivy League faculty political donations went to Obama. (Mitt Romney, presumably, divided the remaining 4% with Jill Stein.)
The humanities and social sciences, where political issues are more likely to emerge in class discussion than in sciences or technical disciplines, are laughably bereft of diversity. Only 2% of American English professors identify as Republican. Two percent! Among social scientists, there are three times as many self-identified Marxists as there are Republicans–a figure so ridiculous it caused even The New York Times' Nick Kristof to cry foul.
It's a shame these anti-bias teams were not conceived to look into university hiring practices. And it's no wonder students get confused and begin to think they are victims of bias whenever they encounter a differing political opinion. They go nearly all the way through college without ever hearing one.