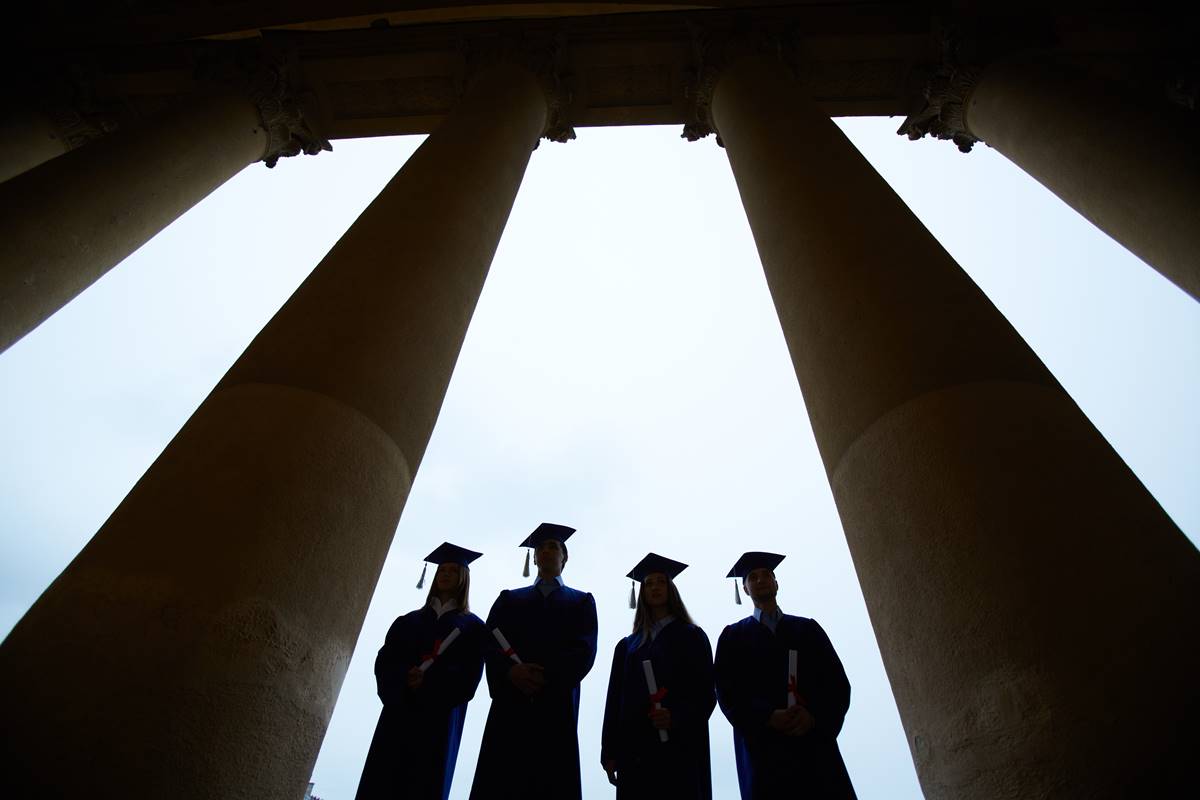 In her speech last week on how colleges handle accusations of sexual assault., Education Secretary Betsy DeVos promised to "end the era of rule by letter" begun by the Obama administration. The reference was to the "Dear Colleague" letter sent to colleges and universities by the Education Department's Office for Civil Rights on April 4, 2011, offering "guidance" but in effect mandating new procedures notably harsher toward the accused. Hundreds of schools were placed under federal investigation for failing to treat allegations of sexual assault more vigorously. Schools responded quickly—building a campus "court system" that venerated victims, villainized the accused, and sometimes disallowed evidence pointing to the innocence of the accused.
The deck was quickly stacked against the civil rights of the accused by discouraging cross-examination of witnesses, and in many cases, refusing legal representation for the accused. A lower standard of evidence was created to determine guilt as nearly all campuses quickly adopted the "preponderance of evidence" basis for guilt rather than the "clear and convincing" standard they used in the past.
While a handful of Republican female lawmakers like Senator Kelly Ayotte has promoted harsher penalties for campus sexual assault, there is a dramatic difference between the ways in which the Republican Party platform differs from the Democratic Party platform.  The Republican platform clearly supports due process for all those involved by stating that "Whenever reported, it must be promptly investigated by civil authorities and prosecuted in a courtroom, not a faculty lounge.
Questions of guilt or innocence must be decided by a judge and jury, with guilt determined beyond a reasonable doubt."  In contrast, the Democratic Party platform demands "comprehensive support for survivors and sexual violence prevention programs in colleges and in high schools. And although they promise a "fair process for on-campus disciplinary proceedings," they want to keep the proceedings "victim-centered" in what for most of the accused is a hostile environment on campus.
Demanding that colleges and universities comply, the OCR threatened the withdrawal of federal funds from schools that failed to set up an elaborate—and costly—Title IX bureaucracy on each campus—replete with full-time Title IX coordinators. A recent Atlantic article by Emily Yoffe pointed out that Harvard now has 55 Title IX coordinators, and Wellesley College has a full-time Title IX coordinator to oversee sex discrimination on its all-female campus. According to The New York Times, the OCR currently has 496 open sexual assault cases, and the average length of a case is 703 days. The longest pending higher education cases against the University of Massachusetts-Amherst and Arizona State University have been open for more than five years.
The Foundation for Individual Rights in Education (FIRE) recently issued a "Spotlight on Due Process 2017," a rating of the top 53 universities in the country based on 10 fundamental elements of due process. The report describes the findings as "dire." Nearly three-quarters (74%) of America's top 53 universities do not even guarantee students that they will be presumed innocent until proven guilty. Fewer than half of the schools (47%) require that the fact-finders – the institution's version of judge and or jury—be impartial. Forty-five of the 53 universities studied received a D or F rating from FIRE for at least one disciplinary policy, meaning that they fully provided more than 4 of the 10 elements of a fair procedure that FIRE rated. Seventy-nine percent of the 53 rated universities received a D or F for protecting the due process rights of students accused of sexual misconduct.
Some of the most prestigious Catholic colleges in the country received the lowest ratings for providing due process rights to individuals accused of sexual misconduct. For example, Boston College received one of the lowest ratings of the 53 schools—an F-rating—for failing to provide a clearly stated presumption of innocence, adequate written notice of allegations, adequate time to prepare for the disciplinary process including notice of the hearing date, and a prohibition on conflicts of interest that could compromise the integrity of the process. The University of Notre Dame received a D rating. Neither Notre Dame nor Boston College provides the accused with the right to counsel. But, both schools fared better than Washington University in St. Louis which received a zero—the lowest score of all 53 schools rated – providing none of the procedural safeguards.   Of the 53, none received an A grade. Two institutions (Cornell and UC Berkeley) received a B for their policies to protect students, and an additional six received at least a C rating.
Senator Kamala Harris is correct when she states that Title IX protections are a civil rights issue. But, she fails to understand that the civil rights of an entire class of individuals have been ignored. Worse, there is an emerging concern that race may appear to play an important role in the denial of due process. A 2015 article by Harvard Law School Professor Jeannie Suk Gerson, published in The New Yorker, found that "in general," the administrators and faculty members she has spoken with who work on sexual misconduct cases indicate that "most of the complaints they see are against minorities."
Earlier this month, Emily Yoffe's essay, "The Questions of Race in Campus Sexual Assault Cases," was published in The Atlantic. She asks, "Is the system biased against men of color?" And although the data to answer this question with certainty is not available, Yoffe provides preliminary data that are certainly suggestive—and she provides a clear direction for further research. For example, Colgate was recently investigated by OCR for potential race discrimination in its sexual assault adjudication process. Although the university was cleared, there are significant disparities in the numbers. In the 2013-14 academic year, 4.2 percent of Colgate's students were black, but in that year black male students were accused of 50% of the sexual assault violations reported, and they made up 40% of the students formally adjudicated.
From 2012-2015, black students were accused of 25% of the sexual misconduct reported to the university and comprised 21% of the students referred for formal hearings. Yoffe lists several other schools involved in civil lawsuits filed by accused male students with what she calls "racial aspects" including Amherst, Butler University, Drexel, Indiana University of Pennsylvania, Swarthmore, the University of Findlay in Ohio, University of Pennsylvania, and William Paterson University in New Jersey. Yoffe points out that "Each lawsuit states that the student or students were subject to specious charges and in some cases abrupt expulsions because they were minorities."
The denial of due process protections to the accused—whatever their race—is certainly a civil rights issue and demands systematic data collection and public scrutiny. Secretary DeVos knows it is time to end the real violations of the civil rights that have been occurring in campus kangaroo courts. We should all be grateful to her for having the courage to do just that.