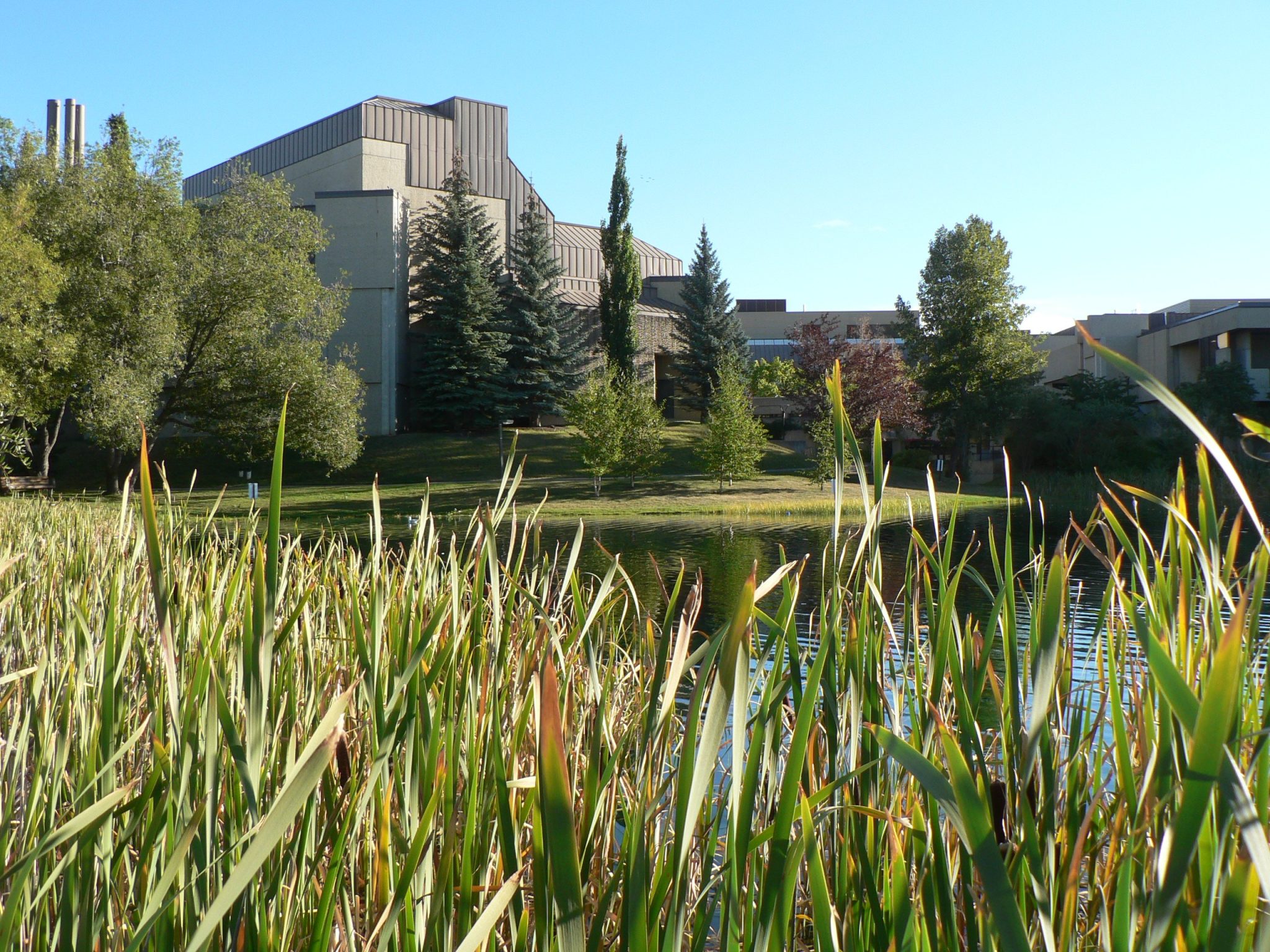 Five days before Christmas, one of Canada's most courageous scholars was fired by her university because she had consistently dissented from its rigid ideology on indigenous issues. I wish there were more to say about the shameful expulsion of Professor Frances Widdowson by administrative heavies at Mount Royal University (MRU) in Calgary. Alas, the story of her ouster will be so familiar to readers that only the details provide any interest. One wonders, however, if this will be the Stalinist purge that finally alerts citizens in Western countries to the mortal danger posed to their societies by out-of-control Woke movements in contemporary institutions of higher education. For Canada, the Widdowson liquidation could not be more germane to the drift of that once great country into guilt-wracked paralysis.
Widdowson is a political scientist who has spent her career investigating the politics and ideologies of Indian affairs in Canada. Her 2008 book with Albert Howard, Disrobing the Aboriginal Industry: The Deception Behind Indigenous Cultural Preservation, took a critical look at the well-organized industry of indigenous activists and their lawyers whose efforts do such monumental harm to young Indians who might otherwise enjoy successful lives as part of Canadian society.
Her follow-up 2019 book, Separate But Unequal: How Parallelist Ideology Conceals Indigenous Dependency, centered on the intentional segregation and ghettoization of Indians in the name of "justice" that was anything but just.
Both books were published by university presses in Canada that have been doing penance ever since indigenous activists and their academic enablers marked them for roasting. In 2020, MRU's first "Coordinator of Indigenization," Liam Haggarty, promoted a social media post by a Ryerson University professor, Ian Mosby, that declared: "As academics we can make it clear to…whoever is going to publish her next book that they are making a choice: publish this racist nonsense again and we'll stop publishing with or doing peer reviews for you."
To these two books, Professor Widdowson added two important edited volumes—Approaches to Aboriginal Education in Canada: Searching for Solutions (2013) and Indigenizing the University: Diverse Perspectives (2021)—that documented the sorry depths to which indigenous activism has plunged education and research in Canada.
Given the deadening intellectual monoculture that pervades establishment thinking on native issues in Canada (as in the United States), one would think that a university would celebrate having a "critical theorist" who dissents from the dominant paradigm and "unmasks" the structure of knowledge production that empowers the oppression of marginalized groups. Of course, we all know that "critical theory" is only considered valuable when it targets unWoke ideologies.
I need not summarize what establishment scholars have said about Professor Widdowson. Perhaps just one quotation from a review of Disrobing the Aboriginal Industry written by a self-described indigenous scholar and writer Leanne Simpson (who has since renamed herself "Leanne Betasamosake Simpson") will suffice: "It is simply stunning that a prominent so-called academic press…(which has lost all credibility as a result), would publish this book…The book is part of a racist colonial machine that still manages to find room to operate in Canada."
Simpson's clear declaration that her disagreement with this fellow scholar implied that the latter should not have "room to operate" and that her publisher had "lost all credibility" with the nabobs of academic gatekeeping in Canada speaks volumes about the very problems that Professor Widdowson sought to diagnose. Imagine if scholars who disagreed on the chemical composition of the sun or on the authorship theories of Shakespeare acted in such a censorious fashion.
Like all totalitarian movements that have haunted Western civilization, the aboriginal or indigenous movements in former British colonies are in constant rebellion against liberal society, which they disparage as weakening their ethno-nationalist spirit and providing free rein to ideas that challenge their myths, even as they fuel their hatreds using its fruits. Democratic societies deceive themselves if they think that accommodating these indigeno-fascist movements will satiate their demands. So-called "First Nations" activists in Canada are explicit in their desires to tear down liberal society and remake Canada into little more than a rentier state where people who have succeeded in the grubby jostling to be categorized as "natives" live off the fees paid by the majority of hard working Canadians. The self-identification of the movement as composed of permanent and ineluctable victims of the modern Canadian state turns it into a farce of self-absorption and irresponsibility.
Widdowson's collision course with her spiraling university was foreseen in 2016 when it abandoned the Enlightenment for a plan to "indigenize" learning. A new Office of Academic Indigenization would enforce ideological plans to "embrace Indigenous knowledge and ways of knowing, to integrate Indigenous teachings and practices." In early 2021, the university armed the thought police by hiring an Associate Vice-President of Indigenization and Decolonization named Linda ManyGuns. One of her first acts was to deck the halls with Cultural Revolution-style posters that accused any student who disagreed with indigenous knowledge claims of having a "colonized mind."
What an actually "indigenized" university would look like is anyone's guess beyond the erection of virtue-signaling totem poles and summer tipis on the quad, although most contemporary anthropology departments provide a preview. In a paper on indigenous knowledge in the sciences, two university of Alaska professors assert that "[n]ative elders have long been able to predict weather based upon observations of subtle signs that presage what subsequent conditions are likely to be." In addition to the lack of evidence for the claim, and the fact that it is probably true of anyone who spends a lot of time outdoors, this claim is perfectly consistent with science (which after all is based on observation) and, more to the point, almost certainly inferior to it because of its lack of appeal to general explanatory and predictive tools.
Mount Royal University was serious in training its many guns on any dissenters. In July of this year, as Canada was succumbing to a mass mania over the discovery of unmarked graves of children at a former Catholic school for Indian children in Kamloops in the interior of British Columbia, Widdowson convened an online panel that countered the hysteria with facts and data. The experts debunked the claim of "mass graves" pointing out that child mortality for all children in Canada at the time was high and that pauper cemeteries were the norm for those without family members to claim them. That earned Widdowson charges of being a "genocide denier," the highest accolade for a serious scholar who refuses to be stampeded into historical nonsense.
Professor Widdowson's unmasking of the Kamloops hysteria did not stop there. At the time of her expulsion, Widdowson was working on a lengthy essay that will show that the claims of unmarked graves at the Kamloops school are unsubstantiated (to put it politely). For a country whose Woke government has put all federal flags at half-mast since the claims were made, this is explosive stuff, perhaps enough to bring down the Trudeau government next time it is foolish enough to approach Canadian voters (who voted for Conservatives more than any other party in the last election). The Canadian Woke establishment, especially the Liberal government and the state-run broadcaster CBC, will have some explaining to do once the research is released. Ryerson University announced in August that it would rename itself after Kamloopsified mobs toppled and beheaded a statue of its namesake, Egerton Ryerson, one of the architects of the integrative residential schools.
Powerful forces of Woke ideology across Canada's left-liberal establishment were apoplectic about Professor Widdowson's truth-seeking scholarship. For all these deeply entrenched groups in the Canadian mainstream, it is far better for Widdowson to be purged, all in the interests of the Party.
By purging her over the holiday, Mount Royal University hoped to keep things quiet. She will be engaged in arbitration, so neither she nor the university is talking. The university sent a private email to all chairs on the day of her firing, as if to reassure them that this inconvenient dissenter from the "indigenization" diktat had been sent to the gulag for thought reform. The University of Manitoba native studies professor Niigaanwewidam James Sinclair crowed on social media that her firing "is the holiday present that gives and gives and gives and gives."
Native activists like Sinclair have cited the firing as "evidence" that she was engaged in misconduct (the Party is always right). Sinclair has called on the province of Ontario's state-run broadcaster TVO to apologize for featuring her on one of its programs. Others like the local activist Terrill Tailfeathers and the former MRU professor Renae Watchman, who left for McMaster University earlier in 2021 citing her unpaid "emotional labour to combat aggressive anti-Indigenous sentiments," want the university to issue a statement absolving of all blame the faculty radicals who drove her out. "There are already Indigenous faculty put in danger by Widdowson's words, actions and misinformation. This is unacceptable," fluttered Tailfeathers about the university's silence.
Shortly after Widdowson was fired, I tweeted news of the termination and attributed it to the well-documented harassment and bullying that Widdowson has faced from indigenous studies professors and university administrators. In response to my tweet, the chair of humanities, Scott Murray, emailed me demanding I provide evidence for this explanation of Widdowson's firing, "which directly impugns the reputations of several of my very well respected, hard-working department colleagues, as well as that of MRU as a whole."
I am too familiar with the totalitarian tactics of contemporary universities to take that bait. What Murray would like me to do is confess that Widdowson has violated university confidentiality policies on personnel issues by sharing details with me. Sorry, Comrade, you'll have to find another dunce to help you exercise the dictatorship of the proletariat.
Yet the boilerplate below his email signature (and pronouns) provides all you need to know. "Mount Royal University is located on or adjacent to the hereditary territories of the Niitsitapi (the Siksika, Kainai, and Piikani), the Îyârhe Nakoda, and the Tsuut'ina nations. This land has become home to non-Indigenous peoples and institutions through the negotiation of agreements like Treaty 7, the terms of which have not been honoured amidst the ongoing violence of settler colonialism and white supremacy." This historically ignorant and anti-intellectual statement speaks volumes about the hostile intellectual environment in which Professor Widdowson operated. Every aspect of her research challenged every word of that catechism.
Universities today will reply that these mandatory ideologies are mere "values" in order to vindicate them from charges of censorship and thought control. This is how totalitarian systems infect liberal polities. How could Mount Royal University claim in any good faith that it protected, much less supported, Widdowson's academic freedom against such an aggressive malignancy?
What the Widdowson affair makes plain is that any university that embraces "indigenization" or "decolonization" or "racial justice" as part of its mission statement is by definition a university that has given up on science, debate, and truth-seeking. It cannot escape notice that the very things these activists charge the residential schools with—fostering and perpetrating an abusive environment, forced indoctrination and assimilation into intolerant norms, hostile and violent responses to dissenters—are exactly what these universities have done. I would suggest a renaming of MRU to Mount Royal Residential School, although that would be an insult to the actual histories of residential schools in Canada.
I grew up in Calgary and frequently found myself at Mount Royal College, as it was then called. It was for me a place of thrill, seeing all the lecture halls, students, and flyers of events. How sad that today, having attempted to elevate itself as a "university," it has crumbled into a fanatical cult that is so unable to think and act clearly in the face of the inevitable disagreements inherent in a liberal society that its only response is fear and anger.
Every single person at Mount Royal who has been a party to this disgraceful purge should be hauled up on academic misconduct charges. The provincial government should assume direct control and fire ManyGuns to start. Perhaps as a symbolic move, it should go back to calling itself Mount Royal College, indicative of a time when it still held fast to the expectations of a democratic society.
---
Editor's Note: The original version of this article incorrectly stated that Liam Haggarty is the Chair of the Indigenous Studies program. It has been corrected to remove this error.
Image: Mount Royal University, Wikimedia Commons, Public Domain