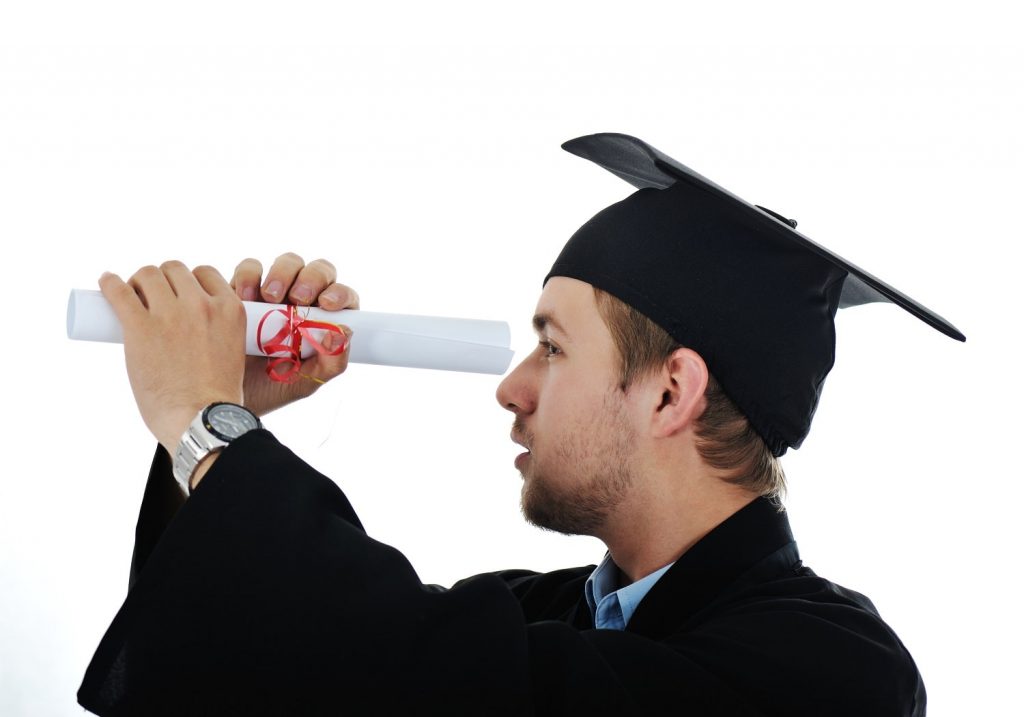 Elite College Dumps SATs and ACTs Despite Grade Inflation
The University of Chicago is the first elite institution to make SAT/ACT test scores optional. In an effort to "level the playing field" for low-income students. Although they're not the university to make that move – a few smaller colleges and universities have already made the tests optional – the University of Chicago can lead other elite schools to eliminate the tests or make them optional as well. The College Board, which administers the SATs, told USA Today, that "standardized tests remain pertinent because grade inflation in U.S. schools is higher than ever. From 1998-2016, high school GPA has increased by .11 GPA points, according to U.S. Department of Education data. At the same time, U.S. high school officials are less frequently disclosing students' class rank, adding another layer of fog for admissions counselors reviewing transcripts.
Canada's High Court Says Christian School Can't Impose Christian Rules
Canada's Supreme Court struck down a rule at Trinity Western University's law school requiring admitted students to refrain from all but traditional husband-wife marital sex. The two dissenting justices said a "state-actor" can't use religious practices that have already been "legislatively accommodated and Charter-protected" as an excuse to justify "the exclusion of a religious community from public recognition." In the British Columbia case that the school initially won, the high court has let the state off the hook from its "duty … to accommodate diverse religious beliefs without scrutinizing their content." The majority said the school's rule burdened LGBT students whose identity pushes them to have sex while pursuing legal study.
Student Goes to Prison for Reporting Fake Rape
Nikki Yovino, 19 of Setauket, Long Island, who spent over a year insisting she was raped by two Sacred Heart University football players. admitted she made up the story. She agreed to a plea deal and will now serve a prison sentence of one year. She had been preparing to begin her false rape trial, the New York Post reports.
Paying to Educate Social Warriors
The University of Kansas makes no apology for offering a new job with major political implications: "Student Social Justice Educator." The student will earn $9 an hour to help administrators create "an inclusive campus community through social justice," according to Campus Reform. The SSJE will also create workshops concerning issues about diversity education and social justice." But hurry up candidates—this highly competitive coveted position will close on July 1st, and you need to get your diversity- laden resumes reviewed by the bias police before you apply.
Historian Resigns Free Speech Post
Niall Ferguson, a conservative historian and senior fellow at Stanford University's Hoover Institution, resigned his leadership position in a free speech group after it came to light that he had encouraged the Stanford College Republicans to dig up dirt on an activist student.
The Stanford Daily published emails between Ferguson and CR President John Rice-Cameron that depict both parties as incredibly hostile toward Michael Ocon, a campus progressive they considered to be a hindrance. "Some opposition research on Mr. O might also be worthwhile," Ferguson wrote, referencing Ocon. He also instructed conservative students to "bury" and "intimidate" the "SJWs." (That's short for social justice warriors.) Rice-Cameron was no less militant, writing in an email that "slowly, we will continue to crush the Left's will to resist, as they will crack under pressure."
Ferguson had served as one of two faculty leaders of the Cardinal Conversations steering committee, a group that aimed to support free speech at Stanford by inviting a range of speakers to come to campus. These speakers included Charles Murray, an American Enterprise Institute scholar and author of The Bell Curve, whose visits to colleges have been greeted protests and even violence at Middlebury College, the University of Michigan, and elsewhere
U. of Michigan Absolves Itself of Sexism
Professor Mark Perry, University of Michigan-Flint, asked the University to "look into" its 11 females-only programs and explain how they could be legal under Title IX and proposal 2, an amendment to the state constitution, both of which forbid programs open to only one sex. After three days, the University abruptly called off its internal investigation, announcing simply that its 11 single-gender, female-only programs/scholarships/fellowships, etc. at UM are not in violation of Title IX or Proposal 2 in Michigan. They offered no rationale, explanation or details on its findings.
Spat-settling Manager Sought at U. of Michigan
The University of Michigan is looking to hire an adaptable conflict resolution manager at $47,000 or more a year, to settle student conflicts on campus. They're seeking expertise and strong cultural competence working with diverse populations with an emphasis on multicultural, LGBTQ, underrepresented and underserved populations. A successful candidate monitors and responds to campus climate trends relevant to diversity, equity, and inclusion and has familiarity with restorative justice; racial justice, advanced knowledge of campus-based diversity and inclusion issues, and direct experience working on diversity, equity, and inclusion issues on a campus. Since all the buzzwords of the left are in here, it may be that the leftmost squabbling students will do especially well once an adaptable campus conflict resolution spat-settler is named.
Dartmouth Republicans More Open Than Democrats
A poll of Dartmouth undergrads shows that Democratic students are much less willing to date or study with Republican students than Republicans are with Democrats.
While 82 percent of respondents who identified as Democrats say they would be less likely to date someone with opposing political beliefs, only 47 percent of Independents and 42 percent of Republicans said the same. Similarly, 55 percent of Democratic respondents said opposite political views would make them less likely to befriend another student, compared to 21 percent of Independents and 12 percent of Republicans. Gender plays nearly as strong a role in dividing responses. For example, 83 percent of women said they would be less likely to date someone with opposing political views compared to 56 percent of men.
Evergreen Cutting Lots of Faculty
Just weeks after it announced nearly $6 million in budget cuts to cope with rapidly declining enrollment, Evergreen State College has cut dozens of faculty and staff positions, with up to 20 additional layoffs possible, Campus Reform reports. In a memo sent to employees, the school said it has trimmed the curriculum to eliminate 24 faculty lines, partly by not renewing the contracts of adjunct professors, in addition to eliminating 19 vacant staff positions.
Not Very Hard to Get Into College
Most U.S. colleges aren't selective. In fact, most of them accept a majority of applicants, according to "The Condition of Education 2018," a congressionally mandated annual report from the U.S. Department of Education released on May 23rd.  Just 14 percent of them accepted fewer than half of their applicants in 2016-17, according to the report. Around 27 percent were open access, another 27 percent accepted at least three-quarters of applicants, and 32 percent took between half and three-quarters of those who applied.
How Sincere Are Your Texts?
If you text, you could be revealing a major character flaw without even knowing it. According to the Intellectual Takeout, a period at the end of a text indicates insincerity, whereas exclamation points sprinkled throughout your prose is a clear sign of sincerity. So….
Please!!! Remember the Ps! and Qs! of texting etiquette and have fun learning the new rules! Believe me, once you get the hang of it, you'll absolutely love it!!!
Michigan Lawsuit Targets 'Bias Response Team' That Threatens Free Speech
Speech First, a free-speech group, is filing suit against the University of Michigan over the university' bias response teams, which monitor and respond to campus reports of hateful or hurtful comments or action. The group has filed for an injunction against UM president Mark Schlissel, declaring that he and the university have "created an elaborate investigatory and disciplinary apparatus to suppress and punish speech that other students deem 'demeaning,' 'bothersome,' or 'hurtful.'"
Fallout From Evergreen State's Debacle
In the wake of last year's "one-day no-whites-allowed" frenzy, Evergreen State College is expecting up to 700 fewer students next term and is cutting its budget by $6.9 million. A poster hung at the Washington State school and obtained by The College Fix declares that next semester's no-whites-allowed self-segregation events will be held off campus. It asks people to RSVP at a website that spells out "No Nazis Allowed" in its URL.
Inflating the Cost of Public Information
When Jillian Kay Melchior of the Wall Street Journal asked the University of Michigan for a year of campus bias incident reports, part of its speech-monitoring operation, the university thwarted her inquiry by imposing a fee of more than $2,400 for the public records. From George Will's column of May 18.
3 Campuses Change Their Minds About Attacking 'Whiteness'
Three U.S. campuses—Grinnell College in Iowa, Ohio State University and Hunter College in New York City—have dropped their "white privilege "courses.
At Campus Reform, correspondent Toni Airaksinenon reported that the Grinnell course called "American whiteness," had been scrapped after three years. It had referred to whiteness as "a very bad idea." Ohio State, she said, has stopped offering a similar course on "Crossing Identity Boundaries," also with a dim view of white people.
Hunter College, part of the City University of New York system, will no longer offer its course on "The Abolition of Whiteness." It had described the course as examining "how whiteness—and/or white supremacy and violence—is intertwined with conceptions of gender, race, sexuality, class, body ability, nationality, and age."
Not So Painless Dentists
An analysis of more than 91,000 graduate degree holders with student loans shows that dentists, optometrists, and veterinarians tend to have student loan debt most out of balance with earning soon after graduation. The report by the company Credible says dentists take out the most in student loans–a whopping median of $236,739.
Commencement Advice—Don't Visit Your Boss's Hotel Room
The Commencement speech at Sweet Briar College in Virginia infuriated some of the new graduates. The speaker, Nella Gray Barkley, a 1955 graduate who founded a career-counseling company, expressed "partial sympathy" for the #MeToo movement, but criticism too:
"I have little patience with the woman who arrives breathlessly at her boss's hotel room for a so-called conference. What did she think was going to happen?" Barkley also added that it is "only natural for men from Mars to follow the shortest skirt in the room," advising women: "It is you who makes the ground rules." The college put out a statement that appeared to support the commencement speaker. It said, in part:
"Sweet Briar College has always been an institution that encourages discussion on subjects of profound importance for our women and our society. We hold this truth to be unassailable: Every woman has dominion over her physical self and must be free from coercion, pressure or influence."
Top Talent Teaching Exodus
The FAANGs are on the prowl for the best artificial intelligence talent they can find as the race for self-driving cars, home devices like Alexa and Google Home, natural language processing, robots, and drones capture a larger part of business and consumer spending. Facebook, Amazon, Apple, Netflix and Google are all in the game, with resources – and paychecks — unmatched by academia. According to MIT's The Algorithm, Facebook is vacuuming up the AI talent as it opens AI labs in Seattle and Pittsburgh, stripping the University of Washington and Carnegie Mellon University of some the best minds in artificial intelligence.
Really What She Wants to Wear
Prof. Rebekah Maggor asked her Cornell student Letitia Chai, "Is that really what you would wear?" when Chai wore jean shorts during "a trial run of her thesis presentation." The syllabus for the public-speaking course explicitly warns students that their clothing will be scrutinized. But Chai decided that was sexist, so she wore a bra and panties to the class. So there!
Elevator Mishap Mars Academic Meeting
The scene: a crowded elevator at an April academic convention in San Francisco. The offense: when people were asked to call out floors they wanted, Prof. Richard Nell Lebow of Kings College, London, answered  "Women's Lingerie." People laughed. The Result: within 4 hours, he was reported to the academic group, the International Studies Association and later found guilty and formally ordered to apologize to the offended person, Simona Sharoni, a teacher of women's and gender studies at Merrimack College. But he refused.
Jefferson under Fire at Hofstra
Leftist students at Hofstra decided to "rescind our acceptance" to meet with the university president and administrators to discuss whether the campus statue of Thomas Jefferson should be removed. Instead, the students vandalized the statue and "dared Hofstra University to reject historical revisionism and white supremacy, to fight against rape culture and misogynoir, to no longer participate in the immortalization of a pedophile and serial rapist and to no longer claim neutrality when it comes to racism, xenophobia, and imperialism."
Yes, the Public Rejects Victim Culture
Protests at the University of Missouri and Evergreen State College caused large enrollment declines, a sign that people turn away from the campus victimhood culture when they learn about its excesses. So say sociologists Bradley Campbell and Jason Manning in their new book, The Rise of Victimhood Culture.
Free Speech Lawsuit against UC Berkeley Allowed to Proceed
District Judge Maxine Chesney ruled on April 25th that the plaintiffs, Young America's Foundation (YAF), and Berkeley College Republicans (BCR), adequately alleged that campus administrators applied broad "major events" policies to suppress conservative speech. This allows the suit over speakers At UC Berkeley to move forward.
Need a Space to Cry? Utah Campus Has One
A "cry closet" has been created on the University of Utah campus so students stressed out by final exams can weep in peace and hug various stuffed animals. Rules: no bringing a friend along—solo sobbing only—and crying is limited to 10 minutes to make way for waiting weepers.
Yale Cops Argue Campus Is Unsafe
Yale University's police union, eager to win a new contract, is arguing that the campus and the city of New Haven can be dangerous places. It is handing out flyers listing recent crimes and the slogan "Yale's campus may not be as safe as you think."
No Rudeness Loophole in First Amendment
A Fresno State professor, Randa Jarrar, tweeted a reference to the late Barbara Bush as "a generous and smart and amazing racist who, along with her husband, raised a war criminal." Joseph Castro, president of Fresno State, said he might consider firing Jarrar in light of the "disrespect" exception to the First Amendment. There is no such exception.
Taunting Whites at Pool Party
For some reason, Latino students at Scripps College in California thought it was a good idea to throw a pool party with no white people allowed. They dropped the idea after many objections, which included the rule that segregated swimming was not allowed in the pool.
Harvard's New Sexual Assault Response Man
Pierre Berastain, a 2010 Harvard grad from Peru, has been appointed director of Harvard University's Office of Sexual Assault Prevention and Response. Berastain has worked with the BGLT community and the National Latin@ Network for Healthy Families and Communities and sits on the board of MERGE for Equality, an organization that "engages communities in transforming masculinity to advance gender equality." He will presumably work with Harvard's large (50-member) group of Title IX officers.