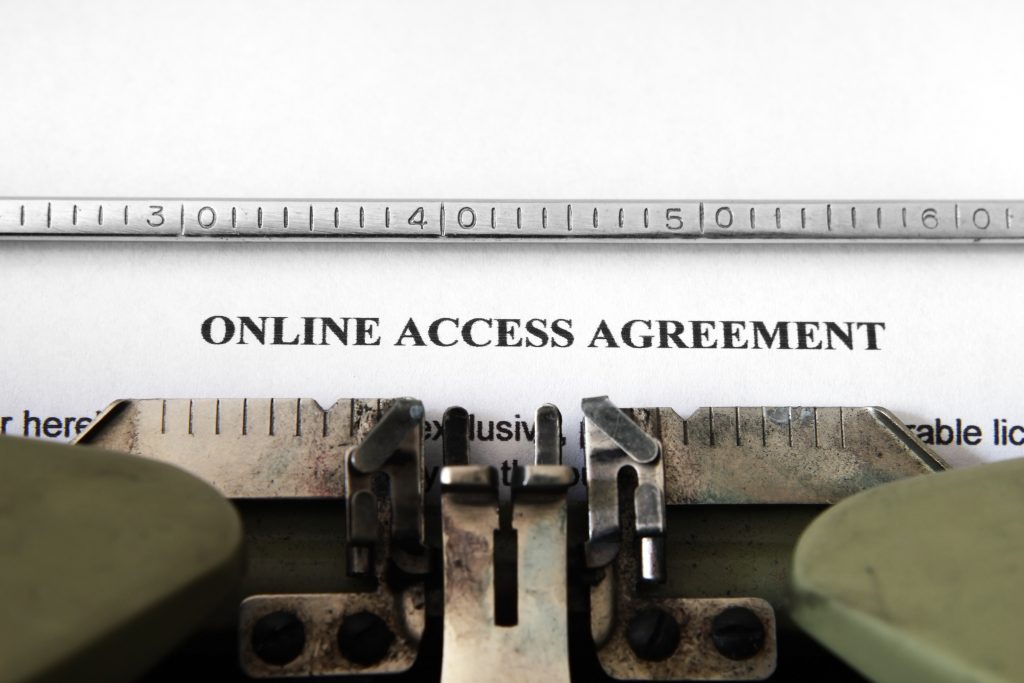 User Agreement
Thank you for visiting mindingthecampus.org (MTC). This User Agreement (the "Agreement") is a legal contract that governs your use of Minding the Campus (MTC). By using MTC, you agree to be bound by this Agreement, so you should read it carefully before using our website.
This Agreement applies to all uses of any part of MTC. We may restrict, suspend, or revoke your registration or ability to access or use MTC with or without prior notice, if you violate this Agreement.
1.  License Grant
Subject to the provisions of this Agreement and for non-commercial purposes, you may hyperlink to items of interest on MTC. In addition, subject to the provisions of this Agreement, you may distribute individual copies of occasional items of interest on MTC for non-commercial purposes by electronic mail or in print as long as you distribute those copies, in the aggregate, to no greater than twenty people, distribute them without modification, addition, or alteration, and identify Minding the Campus prominently as the source of the material. Your right to hyperlink to or distribute portions of MTC is non-exclusive and revocable at MTC's option, and such hyperlinking or distribution is permitted only if it is not in a context that portrays MTC in a false, misleading, derogatory, or otherwise offensive manner.
Except as permitted by the preceding paragraph, you may not copy, reproduce, distribute, publish, enter into a database, display, perform, modify, create derivative works, transmit, or in any way exploit any part of MTC or use it for commercial purposes; provided that you may download material from MTC for your own non-commercial use and you may make individual machine-readable copies or individual print copies of occasional items of interest to you. Without limiting the generality of the foregoing, you may not distribute any part of MTC over any network, including a local area network, nor sell or offer it for sale.
MTC has been specially designed for presentation of content in a unique format and appearance to our users. Without limiting the provisions of this section, neither you nor any third party shall make use of the contents of MTC in any manner that constitutes an infringement of our rights, including our copyright rights or any use that has not been authorized by us. Among other restrictions, you agree not to republish or frame our content or display it in a setting that includes advertising or other materials that we have not authorized to be displayed with MTC.
If you are interested in distributing content from MTC for commercial purposes or in another way that is not permitted by this license, please contact us at contact@nas.org.
2.  Prohibited Conduct
By using MTC, you agree not to:
(a)  violate any applicable law in connection with your access to and use of MTC;
(b)  use MTC for any purpose that is unlawful or prohibited by this Agreement;
(c)  delete or revise any material or other information of any other user or any third party;
(d)  harvest or otherwise collect information about others, including e-mail addresses, without their consent;
(e)  take any action that imposes an unreasonable or disproportionately large load on MTC's infrastructure;
(f)  use any device, software, or routine to interfere or attempt to interfere with the proper working of MTC or any activity conducted on MTC;
(g)  use or attempt to use any engine, software, tool, agent or other device or mechanism (including, without limitation, browsers, spiders, robots, avatars or intelligent agents) to navigate or search MTC other than the search engine and search agents available on MTC and other than generally available third-party web browsers;
(h)  attempt to decipher, decompile, disassemble, or reverse-engineer any of the software comprising or in any way making up a part of MTC;
(i)  engage in any other conduct that restricts or inhibits any other person from using or enjoying MTC, or which, in our judgment, exposes us or any of our users, affiliates, or suppliers to any liability or detriment of any type; or
(j)  take any other action that could endanger or cause damage to us, other users of MTC, or other third parties.
You further agree not to violate or attempt to violate the security of MTC, including, without limitation:
(a)  accessing data not intended for you or logging into a server or account that you are not authorized to access;
(b)  attempting to probe, scan, or test the vulnerability of a system or network or to breach security or authentication measures without proper authorization;
(c)  attempting to interfere with service to any user, host, or network, including, without limitation, by way of submitting a virus to, or overloading, "flooding," "spamming," "mailbombing," or "crashing" MTC;
(d)  sending unsolicited e-mail, including promotions and/or advertising of products or services, to or through MTC or with reference to MTC; or
(e)  forging any TCP/IP packet header or any part of the header information in any e-mail or posting.
Violations of system or network security may result in civil or criminal liability. We may investigate and work with law enforcement authorities to prosecute users who are involved in such violations.
3.  Privacy Policy
Our Privacy Policy describes our policies regarding the information that we collect about you through MTC. Our Privacy Policy is incorporated into this Agreement by reference. By using MTC, you agree to the practices described in the Privacy Policy.
4.  Links
As a convenience to users, we may link to websites operated by third parties. We do not endorse, sponsor, or accept any responsibility for such material. We are not responsible for the content or privacy practices of any linked sites.
5.  Notice of Copyright Infringement
If you believe in good faith that your copyrighted work has been reproduced on or linked from MTC without authorization in a way that constitutes copyright infringement, please contact us at the address below. Your notification should include the following information:
(a)  identification of the copyrighted work claimed to have been infringed;
(b)  identification of the allegedly infringing material on MTC that is requested to be removed;
(c)  your name, address and daytime telephone number, and an e-mail address if available, so that we may contact you if necessary;
(d)  a statement that you have a good-faith belief that the use of the copyrighted work is not authorized by the copyright owner, its agent, or the law;
(e)  a statement that the information in the notification is accurate, and under penalty of perjury, that the signatory is authorized to act on behalf of the owner of an exclusive copyright right that is allegedly infringed; and
(f)  an electronic or physical signature of the copyright owner or someone authorized on the owner's behalf to assert infringement of copyright and to submit the statement.
You should provide any claim of infringement on MTC to:
This contact information is only for suspected copyright infringement. Contact information for other matters is provided elsewhere on MTC.
6.  Indemnification
You agree to indemnify and hold harmless MTC, its affiliated entities, and their directors, officers, managers, employees, shareholders, agents, and licensors, from and against all losses, expenses, damages and costs, including reasonable attorneys' fees, resulting from, arising out of, or in connection with, your use of MTC or any violation or alleged violation of this Agreement (including the Privacy Policy). We reserve the right to assume the exclusive defense of any claim for which we are entitled to indemnification under this section. If we exercise that right, you agree to provide us with such cooperation as is reasonably requested by us.
7.  Disclaimer of Warranties
MTC is available "as is." We do not warrant that MTC will be uninterrupted or error-free. There may be delays, omissions, interruptions and inaccuracies in the news, information or other materials available through MTC. We are not responsible for the availability or content of other services that may be linked to MTC. We do not make any warranties, express or implied, including without limitation, those of merchantability and fitness for a particular purpose, with respect to MTC or any information or goods that are available or advertised or sold through MTC. We do not make any representations, nor do we endorse the accuracy, completeness, timeliness or reliability of any advice, opinion, statement or other material or database displayed, uploaded or distributed in MTC or available through links in MTC. We reserve the right, but disclaim any obligation, to correct any errors or omissions in MTC. Although we intend to take reasonable steps to prevent the introduction of viruses, worms, "Trojan horses" or other destructive materials to MTC, we do not guarantee or warrant that MTC or materials that may be obtained from MTC do not contain such destructive features. We are not liable for any damages or harm attributable to such features. If you rely on MTC and any materials available through MTC, you do so solely at your own risk.
8.  Limitation of Liability
You acknowledge that your use of MTC is exclusively at your own risk, and you agree that MTC, and their directors, officers, managers, employees, shareholders, agents and licensors will not be liable for incidental, indirect, consequential, special, punitive, or exemplary damages of any kind, including lost revenues or profits, loss of business or loss of data, in any way related to MTC or for any claim, loss or injury based on negligence (including gross negligence), errors, omissions, interruptions or other inaccuracies in MTC (including without limitation as a result of breach of any warranty or other term of this Agreement). Any claim against us shall be limited to the amount you paid, if any, for use of MTC.
9.  Severability and Integration
Unless otherwise specified herein, the Agreement constitutes the entire agreement between you and MTC and governs your use of MTC, superseding any prior or contemporaneous communications and proposals (whether oral, written or electronic) between you and us. If any portion of this Agreement is held invalid or unenforceable, that portion will be construed in a manner consistent with applicable law to reflect, as nearly as possible, the original intention of the parties, and the remaining portions shall remain in full force and effect.
10.  No Waiver
Our failure to enforce any provision(s) of the Agreement or respond to a breach by any party does not waive our right to subsequently enforce any terms or conditions of the Agreement or respond to any breaches.
11.  Termination
We may terminate this Agreement and/or suspend or terminate your access to MTC for any reason at any time by providing notice to you. If you wish to discontinue your access to MTC and terminate this Agreement, you may make such a request by email to contact@nas.org. Sections 2 and 6 through 14 of the Agreement will survive any such termination.
12.  Choice of Law and Forum
MTC is a non-profit corporation organized under the laws of the State of New York, and this website is intended to be viewed by visitors located in the United States. You agree that this Agreement will be governed by the laws of the United States and the District of Columbia, without regard to choice of law rules. You agree that any claim or dispute against MTC arising out of or relating to MTC must be resolved by a court located New York City unless agreed upon by all parties.
13.  Miscellaneous
You agree that no joint venture, partnership, employment, or agency relationship exists between you and MTC as a result of this Agreement or your access to and use of MTC.
Nothing contained in this Agreement is in derogation of MTC's right to comply with governmental, court, and law enforcement requests or requirements relating to your use of MTC or information provided to or gathered by us with respect to such use.
14.  Changes to This Agreement
We may change the terms of this Agreement or modify any features of MTC at any time, so we encourage you to review the Agreement periodically before using MTC. The most current version of the Agreement can be viewed by clicking on the "User Agreement" link at the bottom of any page in MTC. We will assist you in identifying changes to the Agreement by listing the date on which the Agreement was most recently updated at the top of the document.
By continuing to use MTC after we post changes to the Agreement, you agree to be bound by those changes. If you do not agree to the changes, you must stop using MTC and notify us of your intent to terminate this Agreement by following the procedures described in section 13, below.
15.  Questions
Please contact us at contact@nas.org  if you have any questions or comments about this Agreement.