The liberally educated person is one who is able to resist the easy and preferred answers, not because he is obstinate but because he knows others worthy of consideration.— Allan Bloom
When Allan Bloom wrote The Closing Of The American Mind more than three decades ago, he probably never imagined that the absence of intellectual pluralism he decried would still be upon us. There is an undeniable divide between the Academy and the larger society. The curtain that has been drawn around colleges and universities no longer protects intellectual exchange and a search for the truth. In the modern academy, many certainly do not know all of the ideas worthy of consideration.
Minding the Campus hopes to change that by fostering a new climate of opinion that favors civil and honest engagement of all ideas, offering an engaged debate for readers concerned with the state of the modern university and the society it serves. We provide a simple central resource, featuring fresh original content from professors and academics and we draw upon the best from established magazines and publications, as well as from less-visited corners, from professional journals to blogs and student publications. In connecting resources from disparate worlds, we hope to connect their readers, fostering potential for real discussion and change. A conversation about America's Universities is needed; look for it here.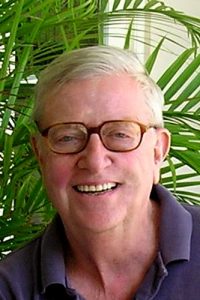 John Leo is Editor-Emeritus of Minding the Campus. He is a former senior fellow at the Manhattan Institute and contributing editor at the Institute's City Journal. His popular column, "On Society," ran in U.S.News & World Report for 17 years, and appeared in 140 newspapers through the Universal Press Syndicate. Leo has worked as a senior writer for Time magazine, and as a staff reporter for the New York Times specializing in intellectual trends and the social sciences. Other positions he has held include assistant administrator of New York City's environmental protection administration, editor of a Catholic newspaper in Iowa, associate editor of Commonweal, book editor of the social science journal Trans-Action (now Society), and "Press Clips" columnist for the Village Voice. He is the author of three books, most recently "Incorrect Thoughts."
Minding the Campus is a subsidiary of the National Association of Scholars (NAS), a New York City-based nonprofit organization dedicated to promoting reasoned scholarship in a free society.