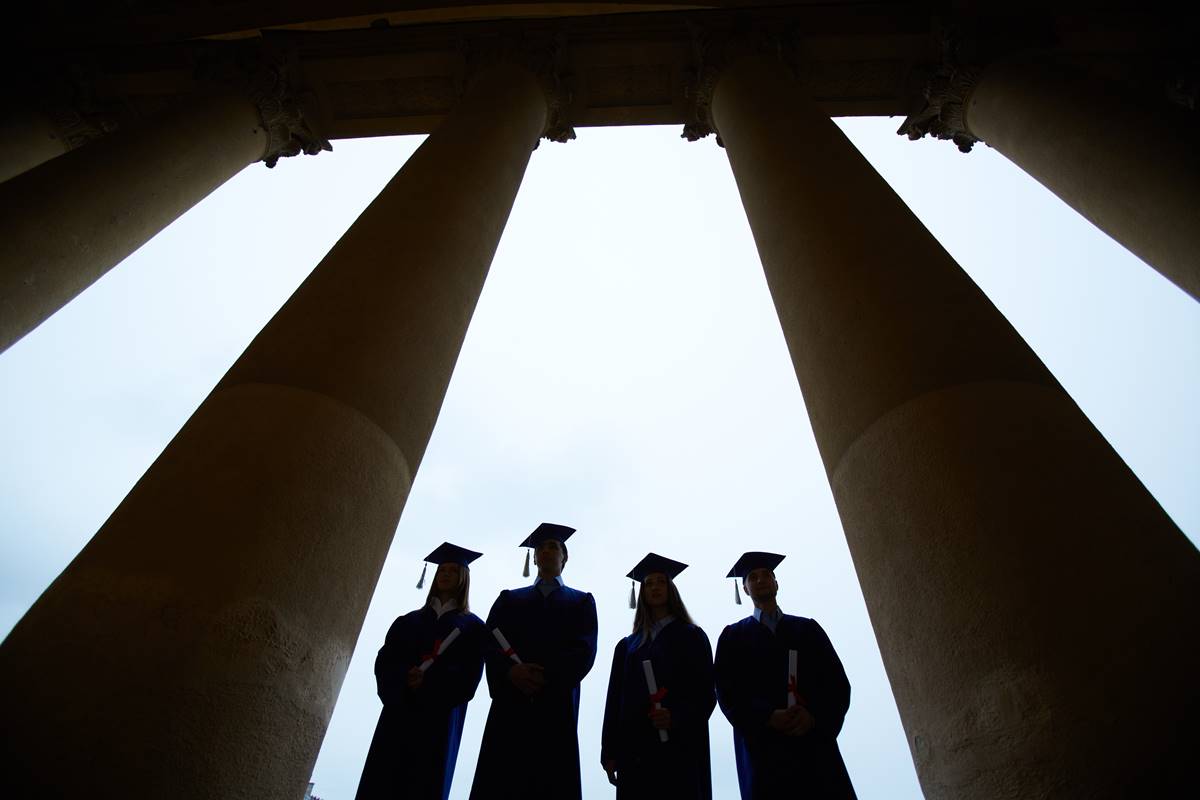 By Louis Bolce and Gerald De Maio
A report by Gary Shapiro in yesterday's New York Sun carried some surprising information about the religiosity of college professors: though less religious than the general population, the majority believe in God. Randall Balmer, a professor of religion at Barnard, was quoted as saying that the new data helps to refute the notion that academics are mostly atheists and agnostics.
But let's turn on the caution light. The study of 1500 college professors at twenty top institutions that grant bachelors degrees, conducted by Neil Gross (Harvard) and Solon Simmons (George Mason), did indeed find that a slight majority claims to be religious. The numbers, not listed in the Sun, showed that 35.7 percent say "I know God really exists and I have no doubt about it," while 16.9 percent reported "while I have my doubts, I feel I do believe in God." Atheists and agnostics accounted for 23.4 percent of professors reporting.
The most heavily religious professors in the study teach accounting, followed by professors of elementary education, finance, marketing, art and criminal justice. The least religious professors were in biology, psychology, economics, political science and computer science. Research-oriented professors and faculty at elite institutions are significantly less religious than other academics. Only twenty percent of these academics "have no doubt that God exists." The implications for the larger culture of these findings are crucial. Professors who are the least religious and most hostile to religion are the ones most likely to be writing textbooks, articles and monographs, and the ones whose opinions are most sought after by the media. It is these ideas of irreligious professors that carry the most prestige among the punditocracy, dominate elite discourse, and filter down to the general public. Liberal arts professors are much less likely than accounting professors to believe in God. The liberal arts and social science professors are the ones who most often express opinions on religion and deal with issues involving religion and morality in the classroom.

Another issue is this: what type of religion are the believers affirming? For the Christians in the sample, how many affirm the resurrection and atonement of sins by Jesus' crucifixion, the virgin birth, etc? Liberal Christianity lends itself to a variety of meanings. For example, it emphasizes the here and now (social gospel tradition) and is less concerned about traditional tenets of Christianity, particularly the concept of personal sin. Only 6.1 percent of respondents in the survey said the Bible is "the actual word of God," with 51.6 percent describing it as "an ancient book of fables, legends, history and moral precents."
The reader might wonder about the policy implications of these beliefs. Do these "religious" professors favor religious accommodation such as support for faith-base charities, affirmation of religious symbols in the public square, and school prayer? Do their religious beliefs lead them to oppose to gay marriage and abortion? Is it not religious-based divisions over contentious issues such as these that are the driving forces in the contemporary culture wars?
According data from the Williamsburg Charter Poll of mass and elite opinion on religious issues, reported by political scientists Ted G. Jelen and Clyde Wilcox in the Public Attitudes toward Church and State, (M. E. Sharpe), 3% of academics in this survey said that "religion is essential to democracy." They were 20 to 35 percentage points less likely than business, governmental, and media elites to agree that "the ACLU files too many religious law suits;" only 15% of professors thought the ACLU was too aggressive in trying to purge religion from the public square. Sixty-five percent said that "religious people are intolerant" and 75% felt that "evangelical and fundamentalist Christians are a threat to democracy." Zero percent thought that "atheists/seculars" threatened the stability of the social order. It would have been nice to read what Gross and Simmons had to say about this mindset in academe.
The version of the Gross and Simmon study reported in the Sun raises many questions. Being religious, not irreligious, or "post secular" in today's America, particularly on elite college campuses, tells us about as much about the nature or sincerity of religiosity as Senator Clinton's attendance at prayer breakfasts reveals about her own faith. It is the individual's degree of orthodoxy and religious-based policy stances that matter. For all intents and purposes, a liberal, pro-choice Unitarian has more in common with an atheist than with a devout pro-life, traditionalist Catholic, though both describe themselves as believers in God, and in the Gross and Simmon study both would be counted among the "religious."
There is a parallel movement by Democratic strategists and their friends in the media to show that the Democratic Party has also become more "religion friendly." The Party, which has the support of a majority of college professors, especially at elite institutions, is working overtime to shed its image as America's secular or irreligious party. Its spokespersons and politicians like Hillary Clinton, Barack Obama are currently engaged in a campaign to use religious rhetoric to shore up the Party's and their own religious bona fides. But how sincere are these "religious friendly" Democrats when it comes down to the policies positions they take on vouchers, abortion, gay marriage, school prayer, faith-based charities? The Democrats, for example, use this religion friendly rhetoric to define poverty as a religious issue so they can deflect attention away from their extreme pro-choice positions on abortion. This ploy proved effective in the 2006 congressional elections and this appears to be their strategy for 2008.
——————————-
Louis Bolce And Gerald De Maio are Political Science Professors at Baruch College