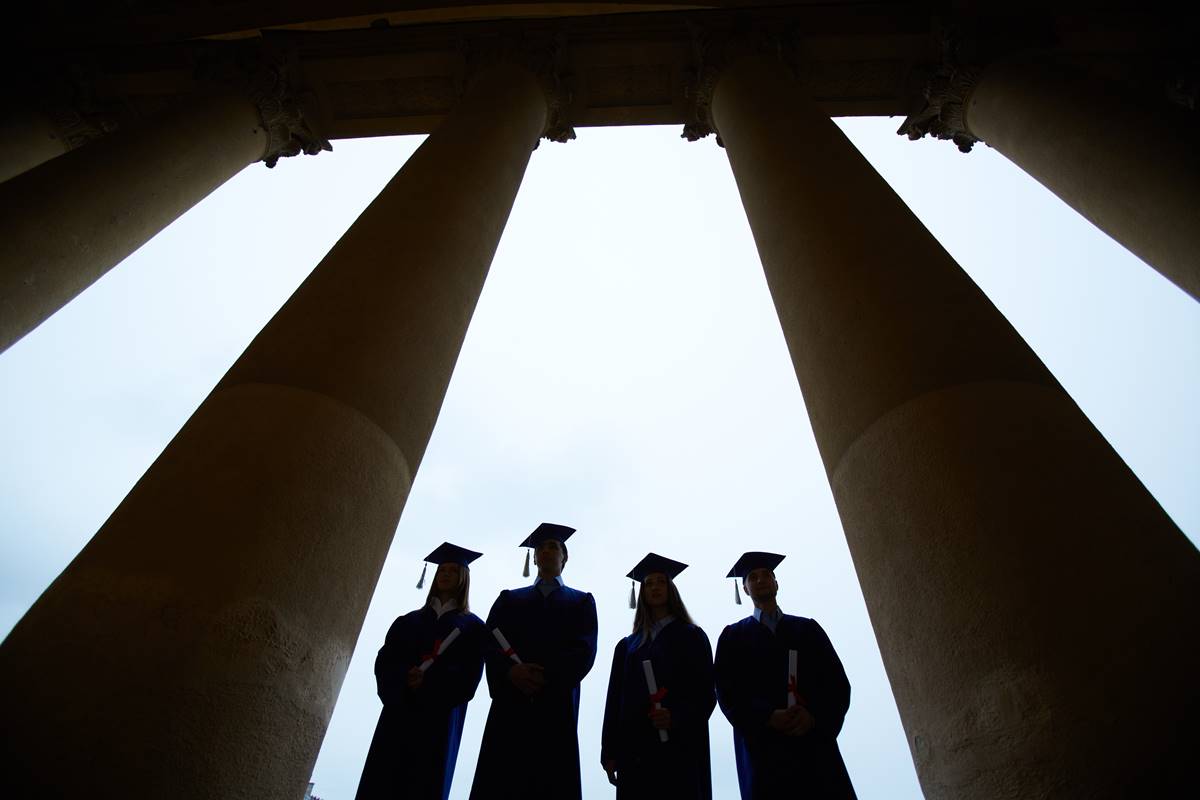 Tom Monaghan, founder of Domino's Pizza, Ave Maria University, and the town of Ave Maria, Florida (in that order) obviously isn't attracting media acclaim in his effort to establish a conjoined orthodox Catholic University and Catholic town on a former tomato farm in Southwest Florida. No, he comes off as something as something of an Inquisitor, putting a farm of happily secular Florida tomatoes to the sword to make room for a bishopric of right-wing Catholics. The caviling about Monaghan, for the most part, is easily explained; Monaghan has explicitly proclaimed his intention of creating an orthodox Catholic University, and his critics despise the thought.
Monaghan's truly revolutionary step here isn't imagining a university – it's that he hasn't simply handed his dream over to the standard mush of college administration, but has remained deeply involved with the project – so far as to literally uproot the college over several states. The college's move from the Midwest to Southwest Florida is a rather dramatic example of a founder's influence, but American higher education seems to have altogether forgotten the experience of a living founder in this day of universal rule by amorphous faculty-trustee-administrator confederation (aka "our costs will always go up but no one knows who's responsible"). Faculties are accustomed to Presidents who can be curbed when overly outspoken (Laurence Summers) and administrations are accustomed to routinely ignoring the wishes of donors and trustees (the Bass donation at Yale, the Robertson donation at Princeton). Monaghan is a very different quantity in this mix, an individual who hasn't been content to see his wishes run aground in the morass of standard academic decision-making. He's continued to exert a very active role in his University – a step that professors would see in almost any case as a clear intrusion into their purlieus.

There's no question that Monaghan has a right to run his University differently from others – and refreshing to see that administrative sclerosis is not an essential condition in higher education, but recent events bring into question whether Monaghan's model of University administration (especially the idea that it's a portable commodity) is an entirely welcome shake-up. Inside Higher Ed recently reported several disquieting revelations about the University's treatment of professors. Professor Stephen J. Safranek, of the Law school, was recently suspended without pay, and proceedings initiated to revoke his tenure, for an assortment of offenses for which he was "reprimanded" or "censured." Three colleagues, Richard S. Myers, Mollie A. Murphy, and Joseph L. Falvey, Jr. have made a statement at the blog Mirror of Justice, denouncing these charges, and the manner in which they are being handled. They cite that many of the "offenses" were inflicted on the very dean, Bernard Dobranski, who is now dispensing his punishment. This slate of reprimands has been held as substance enough for his dismissal, yet little explanation has been provided as to why they are so – and there has been no review at any other level. The blog statement notes:
Indeed, the suspension occurred without deliberation by the full Board of Governors, without faculty consultation, without due process, and without any meaningful explanation as to why the circumstances satisfy the relevant standard of an "extraordinary" case.
Safranek was a prominent opponent of the school's move to Florida, and unhappy with the University's climate of hostility to dissenting opinion. Safanek was not merely suspended without pay pending the revocation of his tenure – an unusual measure, given the circumstances but additionally locked out of his office.
Safranek is not the only professor who's received seemingly punitive justice from the University. Richard Myers, another Professor of Law, was removed from his committee chairmanship and had his salary frozen shortly after a vote of no confidence in the Dean in April 2006. Professor Charles Rice was term-limited out of a seat on the University's board after expressing opposition to its move to Florida (in new measures that affected only him). After complaining to the board, Dobranski "decided not to reappoint" him to his professorship. The University board, which Rice condemned for its "robotic endorsement of the dean" has seen five resignations in the past month, including those of Robert George and Gerard Bradley. Replacements include a Florida real estate lawyer and a former fundraiser for Monaghan.
Is Monaghan within his rights in this? Well, yes. But is this the road to, as Monaghan has proclaimed, a future "Catholic Ivy"? Ave Maria is the first Catholic University founded in the country in over forty years; it is both declaredly orthodox and more sleekly run than most universities. On all of those counts, it would have attracted opposition. The University has invited much more serious criticism, however, in its cavalier treatment of tenure and summary and draconian punishments meted out to professors who question administrative decisions. The public actions of the administration have done much to tarnish Ave Maria's image – and their muddled public explanations have only encouraged the worst suspicions. It is they who have invited invidious questions as to whether a central tenet of "authentic" Catholic education is the abrogation of faculty privileges and academic due process. With the University administration asserting its seeming infallibility, there's good cause to question the future of "Catholic" higher education at Ave Maria.