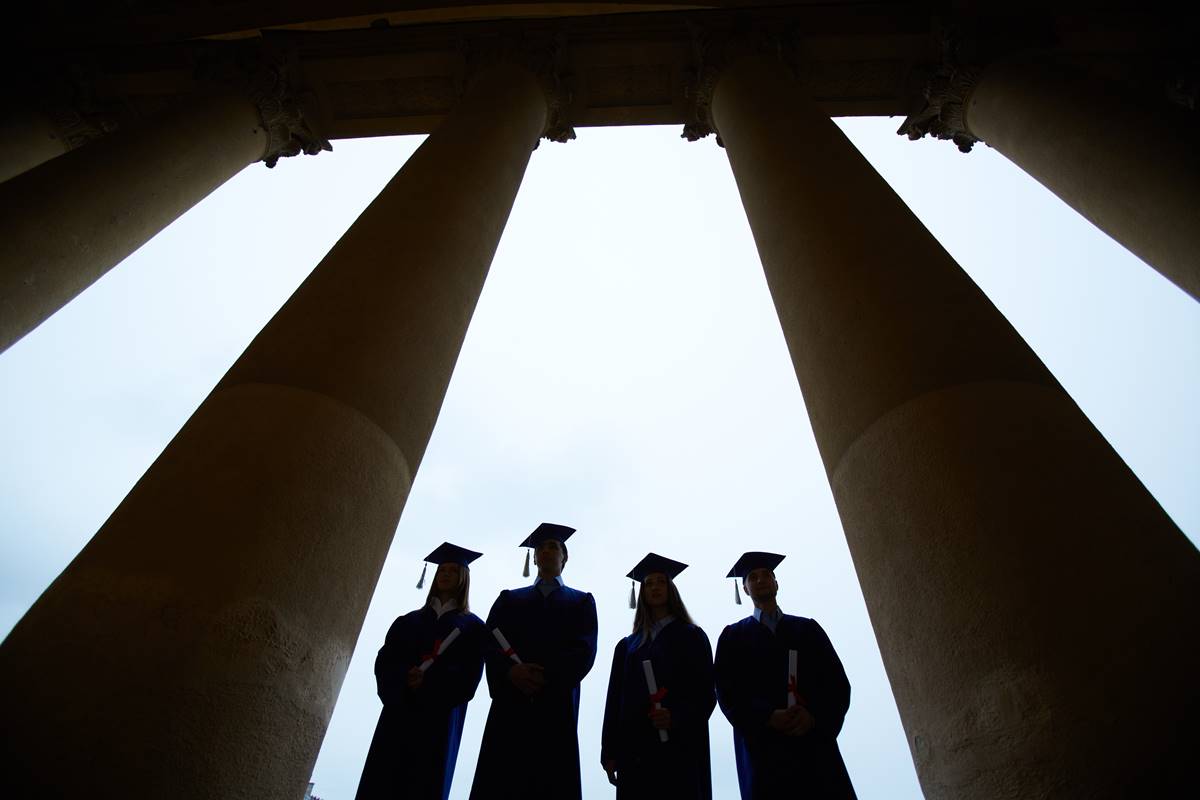 Many college freshmen face their first academic task before they even set foot in a classroom – the freshman summer reading project. Many colleges now select a single volume for all incoming freshmen to read, and construct discussion groups and attendant orientation activities around the book. Temple University's explanation of its program is fairly representative: "the goals of the project are to provide a common intellectual experience for entering students" and to "bring students, faculty and members of the Temple community together for discussion and debate." At a time when core programs and required courses grow increasingly infrequent, it is surprising to find such strong language about "common intellectual experience" from universities. This all sounds encouraging, right? Perhaps, until you find out what they're reading.
An overwhelming favorite of these reading programs is Barbara Ehrenreich's Nickel and Dimed – it's a perennial from Baruch to Slippery Rock to UNC Chapel Hill. Nickel and Dimed appears a perfect class-conscious selection to expand students' minds. Poverty is a running theme in recent years' assignments, from Case Western Reserve's The Working Poor: Invisible In America to One Nation Underprivileged: Why American Poverty Affects Us All at Washington University to a variety of Kozol readings across the nation's campuses. These assignments have not always been received happily – the 2003 Nickel and Dimed assignment at UNC Chapel Hill inspired a protest coalition, arguing that the book was an inappropriate assignment, as a radical and left-inclined critique of the American economy.

UNC Chapel Hill were no strangers to controversial assignment; their selection the previous year was Approaching the Qu'ran, which, many students objected, was a religious assignment. UNC asserted that it was "cultural." The University of Maryland distributed The Laramie Project the same year, to some opposition. Several schools have used volumes highly critical of the Iraq war, and global warming is obviously well-represented. The administrative response, in all of these cases, was that the assignments did not constitute advocacy, but encouragement to discussion. Of course, though, you'll search in vain to find a reading assignment to provoke discussion from a right-of-center perspective. Exquisite care is clearly devoted, additionally, to race-class-gender criterion in selection. Duke's four 2006 finalists were typical in this respect – books about Hmong immigrants, Indian immigrants, the Belgian colonization of the Congo, and leukemia. Unconventionally, the book about leukemia was selected; this year was a return to form with a book about "race in the new South."
For all this, the salient fact about freshmen reading assignments is not their politics, but their unseriousness. This year, Southern Methodist University assigned How to Be Good by Nick Hornby – you know, a "hilarious contemporary novel." The University of Texas-Arlington assigned Art Spiegelman's graphic novel, Maus. Smith follows in the path of many schools in assigning Marjane Satrapi's graphic novel, Persepolis this year. At Hobart and William Smith Colleges, The Cathedral Within: Transforming Your Life by Giving Something Back by Bill Shore is assigned. I don't know what the book is without, but I found the title suggestive enough. Even beyond the graphic novel and self-help genres, the selections don't improve much. Reading lists are packed with "great accomplishment" non-fiction. Mountains Beyond Mountains, the Skidmore assignment, is about "Paul Farmer's efforts to eliminate infectious diseases in developing countries." At the University of Dayton, students are reading The Price of a Dream: The Story of the Grameen Bank, about micro-financing in Bangladesh. These last books don't sound bad, but hardly scream "college reading"; they sound like recent New York Times best-sellers – which is what they are.
Most of the freshmen reading assignments aren't exactly harmful, but it's unclear how these relate to the idea of collegiate learning, or provide an introduction to it. The typical freshmen reading selection appears unserious even in comparison to the most degraded of syllabi. Although they operate within the sacrosanct bounds of acceptable race-class-gender politics, these reading selections are clearly consumer-driven otherwise; the selections are the basic equivalent of a "new reads" table at Barnes and Noble, from which anything too closely concerned with white males has removed, except for The World Is Flat.
To many students and parents the freshman reading requirement must already seem a modish orientation game; a triviality that students will soon be through, if they even read the book in the first place. That's likely the case. The truly depressing aspect, though, is that in almost all of these schools, the students will never be compelled to read any single book as a full class again. After skipping through Ehrenreich, it's unlikely they'll face any requirement for Shakespeare, Plato, or Dante. The Temple reading program proclaims the intent "to provide a common intellectual experience for entering students." That sounds awfully like the traditional aim of core curricula; it seems now almost parodic that the "common experience" which once indicated a fundamental education in essential subjects, now generally refers to a single book plucked out of the headlines. Given the pace of the time, these reading projects could be on to something. Maybe a single book can constitute the college experience in the future. That's just until the movie adaptation is finished. Then they can use that.