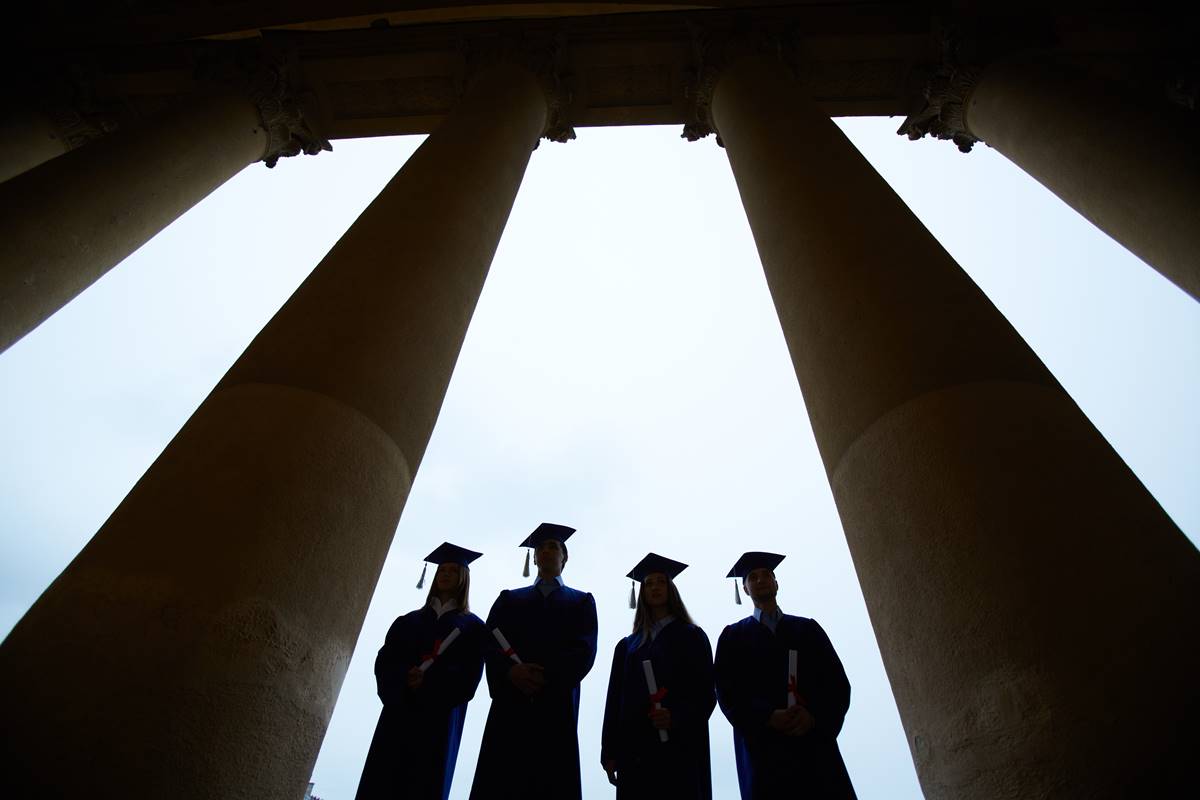 President Bollinger is displaying a new-found talent for confounding expectations. After barring Ahmadinejad from Columbia last year, he suddenly invited him back on Wednesday, to widespread criticism, for offering a platform to a despot. Then, Bollinger further surprised with a caustic introduction and a roundup of pointed questions about Iranian nuclear ambitions, persecution of women and homosexuals, Holocaust denial, the jailing of scholars, aid to insurgents in Iraq, and the execution of minors. At this point, Bollinger did not simply wait to hear Ahmadinejad, but summed up a blistering (that seems to be everyone's word for it) statement:
Today I feel all the weight of the modern civilized world yearning to express the revulsion at what you stand for. I only wish I could do better.
Bollinger, continues his shock-the-world week in displaying a heretofore unknown capacity for indictment. Suffice it to say that Ahmadinejad was not much of a sparring partner. Bollinger is now basking in a well-deserved tide of compliments for his comments. His worthy broadsides haven't swept aside any of the larger questions concerning Ahmadinejad's apperance, though. The event took a form that was far from everyone's expectations – to Bollinger's considerable credit. Ahmadinejad was not accorded the place of respect that many feared he would enjoy, but instead roundly condemned. That's good.
There's still something very odd about Bollinger's attitude towards the event, though. If he viewed it as a conditional occasion to barb Ahmadinejad, then good for him – but he seemed to think that hosting the Iranian President was now a duty.
This is the right thing to do and indeed, it is required by the existing norms of free speech, of Columbia University and of academic institutions.
This is not the Bollinger of last year, who canceled Ahmadinejad's speaking appearance – and was well within his rights in doing that. But now Columbia must host him? There's no doubt that universities tend to be far more censorious and inattentive to free speech than they should, but Bollinger's free speech epiphany doesn't shed a single bit of light on the topic of campus free speech. What exactly is "required?" To receive Ahmadinejad now? To receive world leaders? To receive vulpine Iranians? Bollinger displayed admirable clarity in condemning Ahmadinejad today, but that shouldn't cloud the fact that otherwise he has continued on his usual path, as the most confusing "first amendment scholar" of our day.