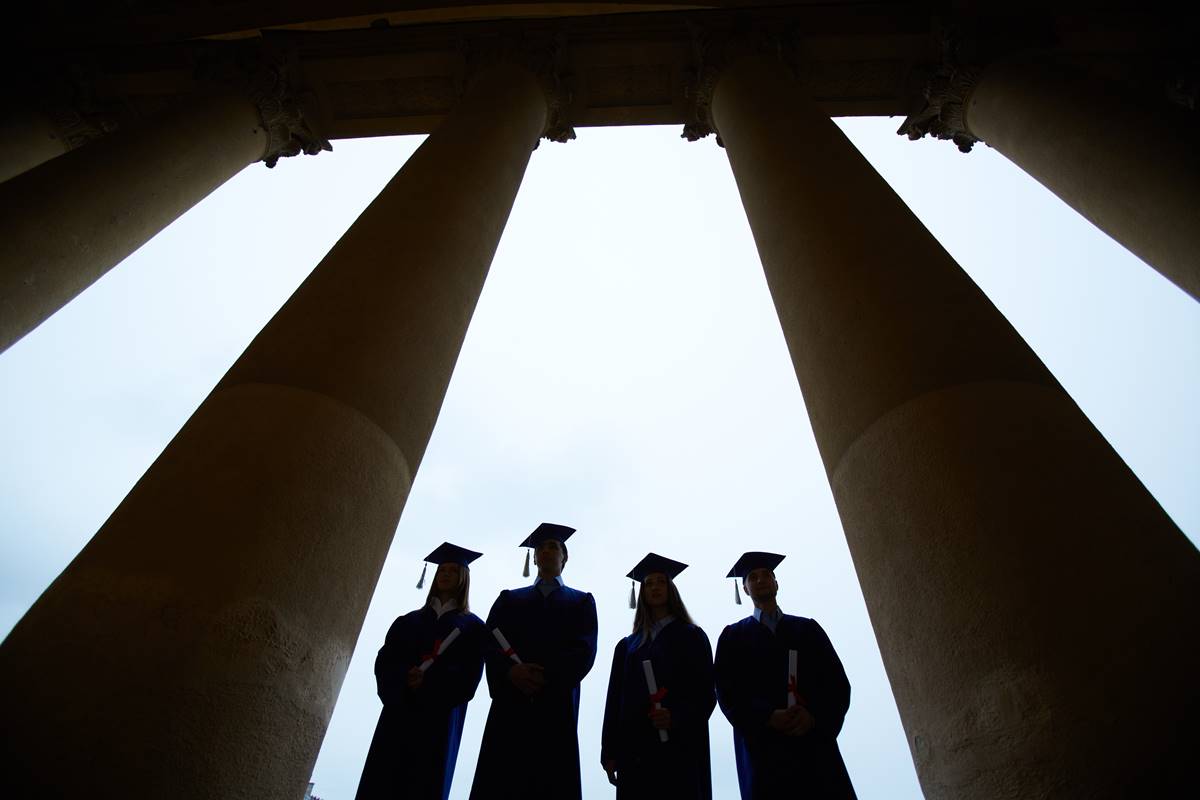 Ann Coulter seems to be the first writer to guffaw over Lee Bollinger's statement that Columbia University has a "long-standing tradition of serving as a major forum for robust debate…" There is no such tradition, and very little debate at Columbia, particularly if one of the proposed debaters or speakers happens to be conservative.
Last October, Columbia radicals stormed a campus stage, knocking over furniture, creating pandemonium and preventing speeches by Minutemen leader Jim Gilchrist and a colleague. Nobody seemed very upset about this, least of all Lee Bollinger, who issued a tiny bleat about free speech before referring the issue to a committee where it languished for three months. Awakening briefly on Christmas weekend, the committee administered an undescribed slap on the wrist to an unknown number of unidentified members of the censoring rabble and there the matter ended.
The Foundation for Individual Rights in Education (FIRE), now the most powerful free-speech watchdog in the country, dismissed Bollinger's "say-one-thing-do-another-act" and noted that Columbia "has a long and distinguished record of suppression of free speech." Mayor Bloomberg echoed the thought, urging Bollinger to get his arms around the problem, because "There are too many incidents at the same school where people get censored."
Several people, myself included, suggested that if Bollinger is as interested in free speech as he keeps saying he is, then he should reschedule the Minutemen and introduce them himself, with enough security around to discourage the reappearance of last year's stormtroopers in training.
A few weeks ago, it looked as though Columbia was about to make a rare lurch in the direction of free speech. Students re-invited the two Minutemen, but after these proposed speakers bought plane tickets, Columbia's pro-censorship DNA re-asserted itself and the two men were once again disinvited. Not a peep out of Bollinger.
One of Columbia's favorite tricks is to cancel a speaker, or reduce the size of the audience, on grounds that violence might break out. Last fall most of a large crowd that gathered to hear former PLO terrorist-turned-anti-Jihadist Walid Shoebat was turned away over securities worries. Only Columbia students and 20 guests got in. The same thing happened to Dinesh D'Souza, myself and several other speakers in 1999. A large crowd, including many from other New York campuses, had tickets, but the administration (this was a pre-Bollinger year) ruled that only Columbia students could attend. This was not the deal that had been agreed on, but Columbia was adamant. Rather than speak to a tiny remnant on campus, the speakers withdrew to a park nearby. As I spoke, one student shouted "Ha-ha. We're inside. You're out here," an excellent six-word explanation of how Columbia's robust free-speech tradition actually works.