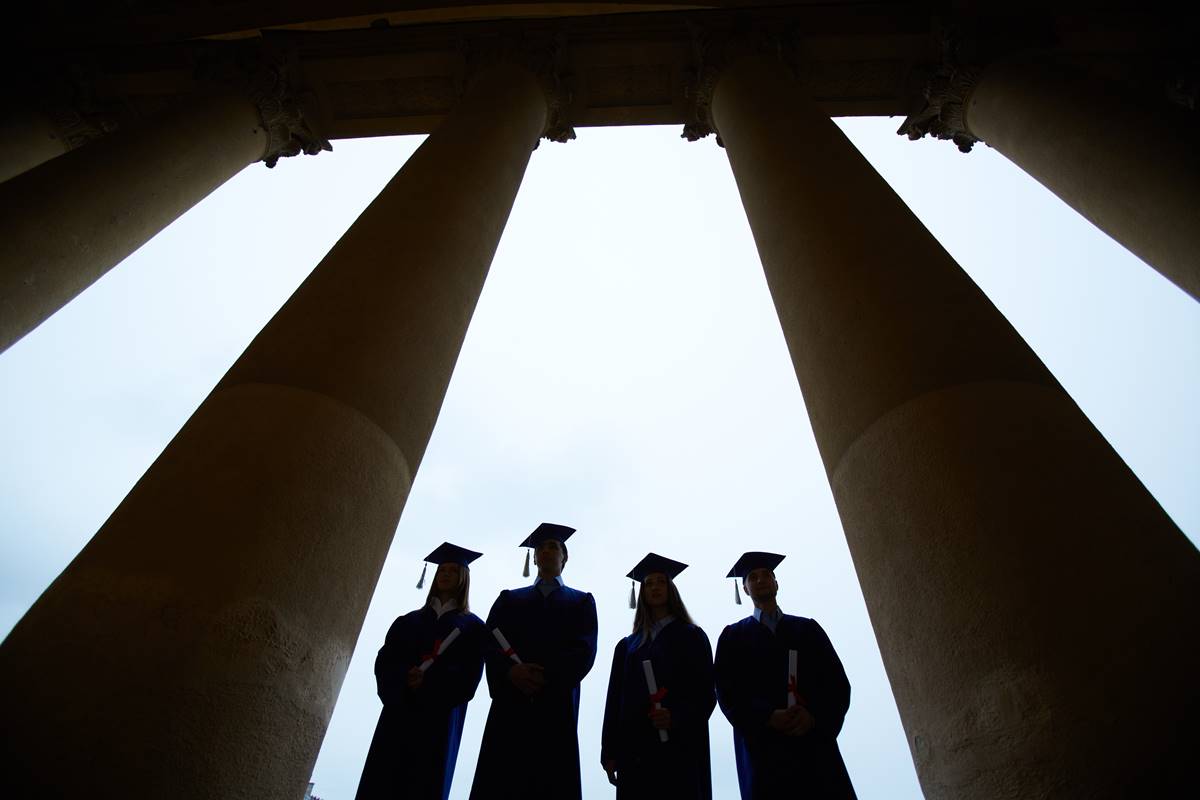 After 25 years in the corporate world, I decided to head back to the campus. In a way, I hadn't really left since my dissertation. I had published several refereed articles in academic journals, five academic books (one a best seller in the field) and had conducted large research studies, collected a lot of data, written "white papers" and shared a good deal of that with my academic friends.
I found a position in the business school of a well-known Midwestern university. In my first semester I was asked what my political associations were. The question seemed irrelevant. I said so, adding that in presidential elections I had voted for three Independents, three Democrats and three Republicans. I was a free market guy, believed in lower taxes, less regulation, individual performance and personal accountability. I also believed in a secure retirement, health care support for the needy, a social "safety net" for those who could not work, education for everyone starting in kindergarten, a strong national defense, a sustainable ecological future for our children and grandchildren, smaller government, more local control, law enforcement – in short, sort of a libertarian, and one who believed in helping those who were less fortunate.

In the fall of 2004, I was approached by three upper-class business students who asked if I would help their student organization, the College Republicans. I told them that I would have to think about it. My department chair immediately said that I would be making a big mistake – a career-limiting mistake. I thought otherwise, given that our business faculty, was well, a business faculty. And our students were fairly conservative too.
I learned that the business faculty was not conservative. A long-tenured faculty member at the business school (who had hidden his libertarian views all of his life) later confided to me that he only knew a very few faculty members out of over 150 in the business school that had voted for President Bush. And for me and the College Republicans, we turned out the largest rallies and the largest numbers of new voters for Bush that day in November.
I later helped the dean raise money for the school – my wife and I kicked it off with our own donation. And the best part, the school received a substantial donation for a brand new center that would focus on ethics and leadership. Since I had a small role in helping raise the money for the new center, the dean had asked me to consider applying to be the founding director. One of the associate deans also thought it would be "right up my alley."
Shortly afterwards, the dean called me at home to tell me that I could not be the director because the schools' governance system stated that any director of any centers or institutes would have to have a faculty appointment in a standing department. I thought that would be a "no brainer", but I was wrong. When the dean had asked the department chair about my keeping an appointment in the department, the chair said "No, I did not fit!" In short, the Dean's hands were tied and he called me to let me know how disappointed he was. I now knew that what my chair had prophetically told me earlier was true. I left at the end of my three-year contract believing that academic freedom was for everyone who was either tenured or voted along the "progressive" party lines, but not for anyone who helped re-elect President Bush.
Fast forward to three years later – I recently applied for a visiting professor position in a very large metropolitan area in a similar department. In fact, I was asked by both the Dean and the department chair to apply, and I knew faculty on staff at this particular university. And, the department prided itself on having faculty from industry teaching in their MBA program.
It's a small world. I received a letter just this past month that said, in part, "…our decision was based on a perceived lack of fit…" It's too bad. I love teaching, helping others, doing research and proffering guidance to students with their careers and showing them how to network into organizations. It is what I did before, and if given another opportunity, it is what I will do again. But for now, it is kind of a "lose-lose" situation – for the students and for the university. As for me, I'll keep the faith, keep writing, and keep applying for openings and hope. Surely there is a place where I will "fit."
——————————-
The author, formerly a Managing Partner with a global strategic management consulting firm, has more than 30 years' experience managing inside industry, consulting to senior executives, teaching and advising at the MBA level, advising state governments on workforce and economic development, and leading two companies that he co-founded. He is the author of several refereed articles, books, book chapters, and successfully funded grants. He is still seeking a full-time academic position.