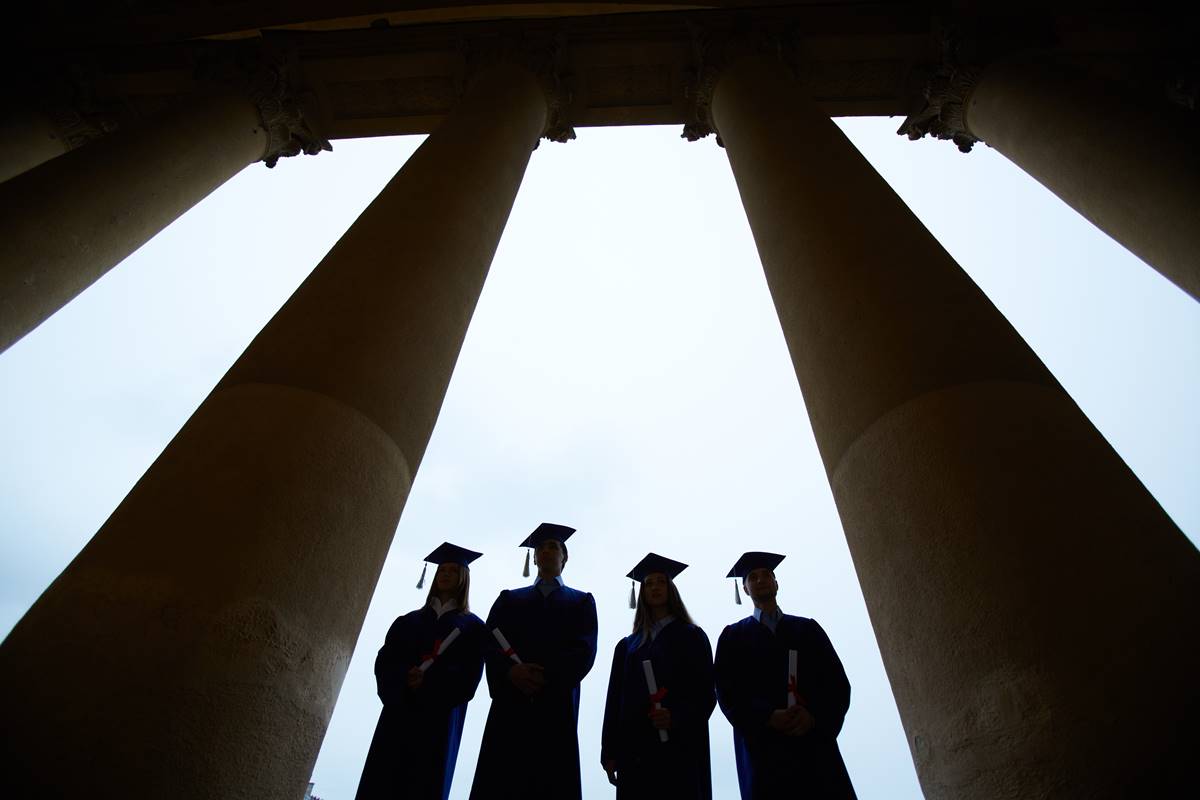 Drew Faust's inauguration as Harvard President last Friday featured a surprising presence: the Harvard ROTC. The ROTC, which has been banned from the Harvard campus since 1969, formed a closing color guard composed of Army, Navy, Marine, and Air Force students. Most wouldn't have expected Faust to invite the ROTC – and they'd be right – she didn't invite them. Their appearance was arranged through a request from the cadets themselves. And they were far from sure of the response; the Harvard Crimson, writing on the topic, noted that "ROTC members did not originally plan to propose the idea to Faust because they did not expect her to be interested." Faust was receptive, however, and the closing color guard was arranged.
This appearance struck against fears that, after significant outreach to the ROTC during the Summers years, the organization would again be marginalized. Summers' stance was hardly popular. Harvey Mansfield observed that "Summers made it clear that one of his desires on becoming President was to return ROTC to campus." He was the first President in decades to attend ROTC commissioning ceremonies each year, where he conveyed unambiguous messages of support for the cadets. He "spoke strongly and clearly wanted things to change" a stance, Mansfield observes, that did not endear him to many at Harvard.
After the Summers experience, it was widely expected that Harvard would resume a more uniformly hostile stance towards ROTC. Neither incoming President Faust nor interim President Derek Bok attended this year's ROTC commissioning ceremony. Stephen Rosen, the Kaneb Professor of National Security and Military Affairs, expressed a widely-recognized truth about the university at that gathering: "Harvard.. is uneasy with national military service, because it is uneasy with war, and with warriors, and it is no longer comfortable with the idea of Harvard as an American university, as opposed to an international university."

Faust's consenting to the ROTC color guard participation in her inauguration may prove an encouraging sign. Mansfield, who's served on the Harvard faculty since 1962, doesn't recall any ROTC participation in commencements or inaugurations. The inaugural color guard might be a sign of change; Faust called the ROTC issue "complex" in a recent interview, but stated that she would consider attending the commissioning ceremony next year. Captain David Gowel, who heads the Harvard Army cadets that participated in the event, judged Faust pleased by the ROTC participation. He didn't think it curious that it came about as a result of the students' request, noting that color guards are often formed when outside parties request their services, but at times volunteered for "events cadets are interested in."
Looking to the pattern of recent events for which the ROTC were requested, and those for which they had to suggest participation is not an encouraging sign of ROTC's place on the campus. Just last Feburary, a women's basketball game featured the first ROTC color guard at a Harvard athletic event in years. It was novel enough for the Crimson to run a full story on the topic. Did the team ask them to appear? The athletics administration? Nope. In what seems a pattern, the cadets had to ask. Some ROTC appearance is preferable to nothing, but Captain Gowel's mention of their latest color guard request put their place on campus in stark perspective – they were asked to appear at a Boston Celtics game. Professional basketball will invite them, but they're left to find their own way in to Harvard basketball games – not to mention commencements.