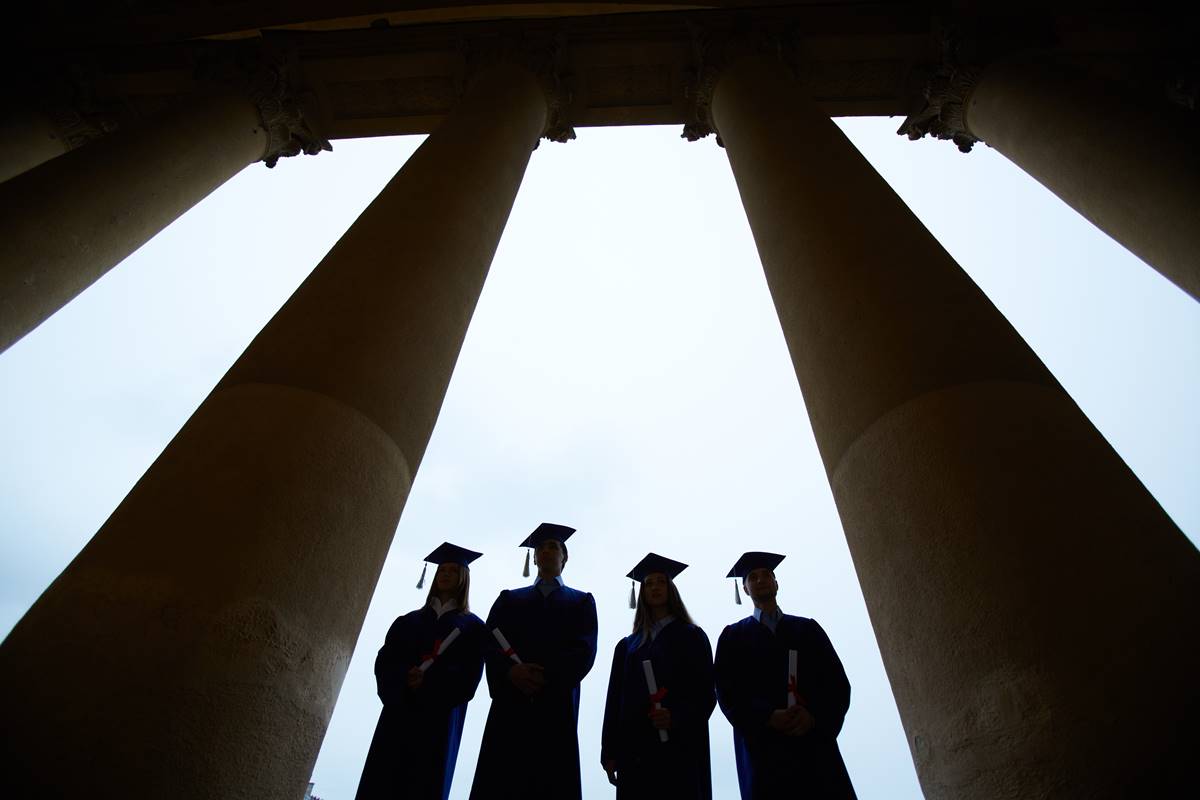 When I wrote about the ludicrous Columbia Spectator op-ed linking a "Euro-Centric curriculum" to the noose incidents, I suggested that the author was clearly not alone in her sentiments. Today we have confirmation; there are plenty of fools at Columbia. The Spectator reports:
Beginning today, five Columbia students will go on a hunger strike to protest the University's proposed expansion into Manhattanville, administrative responses to recent bias incidents, and a lack of resources for ethnic studies. [italics mine, of course]

The strikers said that the protest will begin at noon today and will continue until the University meets their demands.
I've no idea how to respond to the point that administrative response to the "bias incidents" has fallen short; by any objective measure the University's response has been stern and timely. Let's consider exactly how absurd their curriculum demands are. I took a look at the Columbia department listing and found the following:
Institute for Research in African-American Studies
Africana Studies
Asian American Studies
East Asian Languages and Cultures
Center for Ethnicity and Race
Latino Studies
Middle East and Asian Languages and Cultures
Spanish and Latin American Culture
Women's and Gender Studies
That's not to mention, say, Anthropology, whose offerings were filled with classes such as "Women and Gender in the Muslim World" and "Anti-Colonialism." And that's insufficient? Yes, to the hunger strikers, it is. Their blog (these are modern hunger strikers, you know) expands upon this point, demanding:
– more resources and support for the Center for the Study of Ethnicity and Race (CSER), the Institute for Research in African-American Studies (IRAAS), and the Office of Multicultural Affairs (OMA).
Wow, these sound under-staffed. Let's look at their staff and faculty listings:
The Center for the Study of Ethnicity and Race lists three staff members, eight faculty members, and two visiting faculty members, not to mention fifteen affiliated faculty members. Too little? Of course.
The Institute for Research in African-American Studies lists three staff members, six faculty members, and twenty "affiliated" faculty members. Under-supported? Clearly.
The Office of Multicultural Affairs lists seven staff members an additional post to be filled. They list, by my count, nine initiatives on their site. Insufficient resources? Manifestly!
The strikers want more, more, and more, and beyond that, want it forced more explicitly on fellow students. A related demand on their blog is:
– a revision of the Core that encourages critical engagement with issues of racism and colonialism
As if Columbia students aren't studying the topic already. Columbia students, in accord with the "Major Cultures" portion of the core, are required to take two courses on a non-western culture. The "approved courses" listing consists of something over thirty classes on African-American, Native-American Asian, or Latin American topics. These offerings include such things as "Race and Ethnicity in American Politics", "Latino Communities in New York City", "Islam and Europe", and "Native Americans and Europeans." It's evidently not enough for the strikers that Columbia requires students to take two courses that will likely address racism or colonialism – they can't leave this to chance. They seem to demand even more stringent requirements for their fellow students, lest they fail to agree with their pieties on racism and colonialism.
It seems pointless to note at this point that the students' objection to the Manhattanville expansion is actually half-reasonable, given the University's cagey responses to questions about eminent domain. That might merit a serious protest; this effort is profoundly silly. If Columbia had any sense they'd let the students wither until they tired of their antic, and found some new progressive cause that demanded eating. Most depressingly, that's not been the University's response at all. The Vice President for Arts and Sciences, Nick Dirks, offered to hire three senior professors for the Center for the Study of Ethnicity and Race in response to the strike. He also dignified their charade with a meeting yesterday. And people call universities wonderlands.