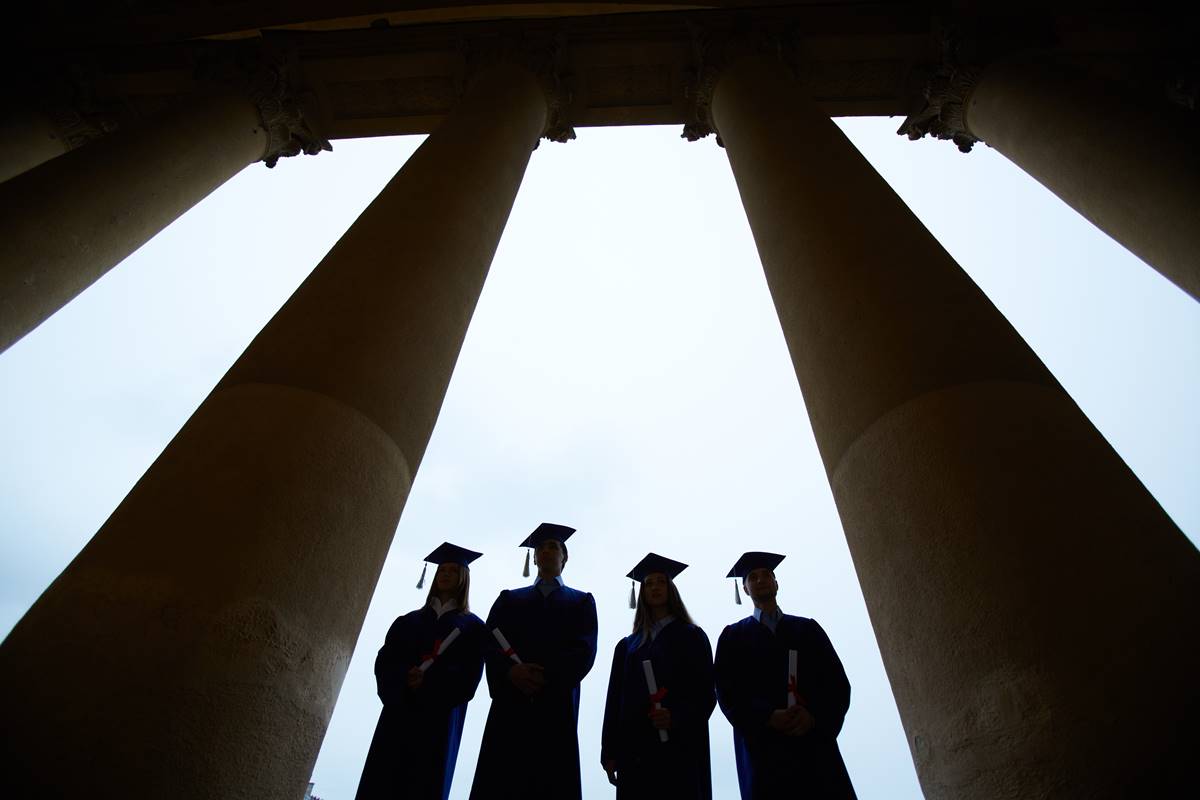 Stuart Taylor's brilliant rant in this week's National Journal ("Academia's Pervasive PC Rot") says "the cancerous spread of ideologically eccentric, intellectually shoddy, phony-diversity-obsessed fanaticism among university faculties and administrators is far, far worse and more inexorable than most alumni, parents, and trustees suspect."
There's an obvious explanation of why so many university watchers don't seem to know what's going on: the news media are extremely reluctant to report on what the increasingly coercive diversity lobby is doing to the campuses.
The brainwashing and indoctrination at the University of Delaware (and anyone who has read the voluminous documents in the case knows that use of these words is surely fair) has been pervasively reported on conservative blogs and right-wing radio. But the left has been silent and the mainstream media have almost universally avoided telling alumni, parents and trustees what is going on. Only a few news outlets covered the story. The Wilmington News Journal ran a piece headlined "Some Made Uneasy by UD Diversity Training", thus reducing indoctrination to discomfort. The Philadelphia Inquirer ran a similarly soft report that used the headline word "unsettled" instead of "uneasy." The story's lead: "When University of Delaware freshmen showed up at their dorms this semester, their orientation included an exercise aimed at bridging cultural

Well, no. Bridging divides is not what the programmers had in mind. If that had been the goal, the Delaware indocrtrinators would not have kept telling the students that all whites are racists. And they wouldn't have insisted that "Students will recognize that systemic oppression exists in our society." The point of the program (which isn't just for freshmen) was to change the thoughts and beliefs of the students to the ones the university administrators wanted them to have. Well down in the article, the reporter lurches briefly in the direction of accuracy, but the tone of the piece is clear: this is a high-minded program and nothing is amiss. Move along people, there's nothing to see here.
The Chronicle of Higher Education, a good publication that has been moving, ever so slowly, toward telling the truth about the campus diversity obsession, ran an article in its November 16 edition that I consider wildly dishonest. (Headline: . "U. of Delaware Abandons Session on Diversity." Lead: "The university of Delaware spent years refining its residence-life education program. One week of public criticism unraveled it.") Obvious impression left: a wonderful well-honed program has been unraveled by hotheaded critics. The article said: "The conflict shows the difficulty of promoting meaningful discussion outside the classroom…" And then later: "In an era when colleges may view students as customers to keep happy, how many are willing to make their students uncomfortable in the name of learning, even for a few minutes."
The Chronicle, apparently influenced by the programmers, wants readers to think those touchy students couldn't take a few moments of discomfort. In fact, it was relentless programming and indoctrination, week after week. Dan Lenker, who was a residential assistant at the University of Delaware before he transferred out in 2006, said RAs whose opinions differed from the university-approved ones on diversity, homosexual rights – "and more subtly, politics" – were not likely to be hired. He said: "I personally encountered the 'every person of European descent is privileged and benefits from racism' type remarks, among many others which weren't so bad yet still controversial and presented as unarguable dogma in which Reslife's opinion was the only correct opinion. Every week, RAs are put under great pressure by their Hall Directors to "promote diversity" on a constant basis through mandated social interactions, bulletin boards on approved or mandated topics, and mandated programs which residents are told they have to attend… The forced programs while I was an RA were ridiculous and poorly designed, but they did show a trend of becoming more belligerent towards re-educating students into accepting university beliefs."
The ResLife program now says the sessions were supposed to be voluntary and were discussed as mandatory due to error. It also says the all-whites-are-racists message was posted by a guest lecturer, though it is clearly listed in program literature.
Some basic questions have been left unanswered. Why do residence halls have their own curriculums? Why do administrators who shy away from defining a core curriculum for students feel free to impose one in the dorms without publicity or student consent?
The few reports that the mainstream press has carried give the impression that the program runs a discussion group promoting tolerance. But the program clearly rejects give-and-take discussion. It says: "We have successfully moved away from the idea that simple exposure to topics and opportunities to attend is equivalent to education. Our specific education aims, broken down into 28 competency areas now requires us to examine competency attainment" and "learning goals," i.e., student acceptance of the ideas we are determined to impose. The residential assistants were reporting to administrators on which students were resisting the diversity programming. "I felt like the secret police, not as a mentor," a former RA wrote anonymously to the Foundation for Individual Rights in Education (FIRE). Stuart Taylor is likely right about one prediction: the program will probably return in another form once the heat is off.