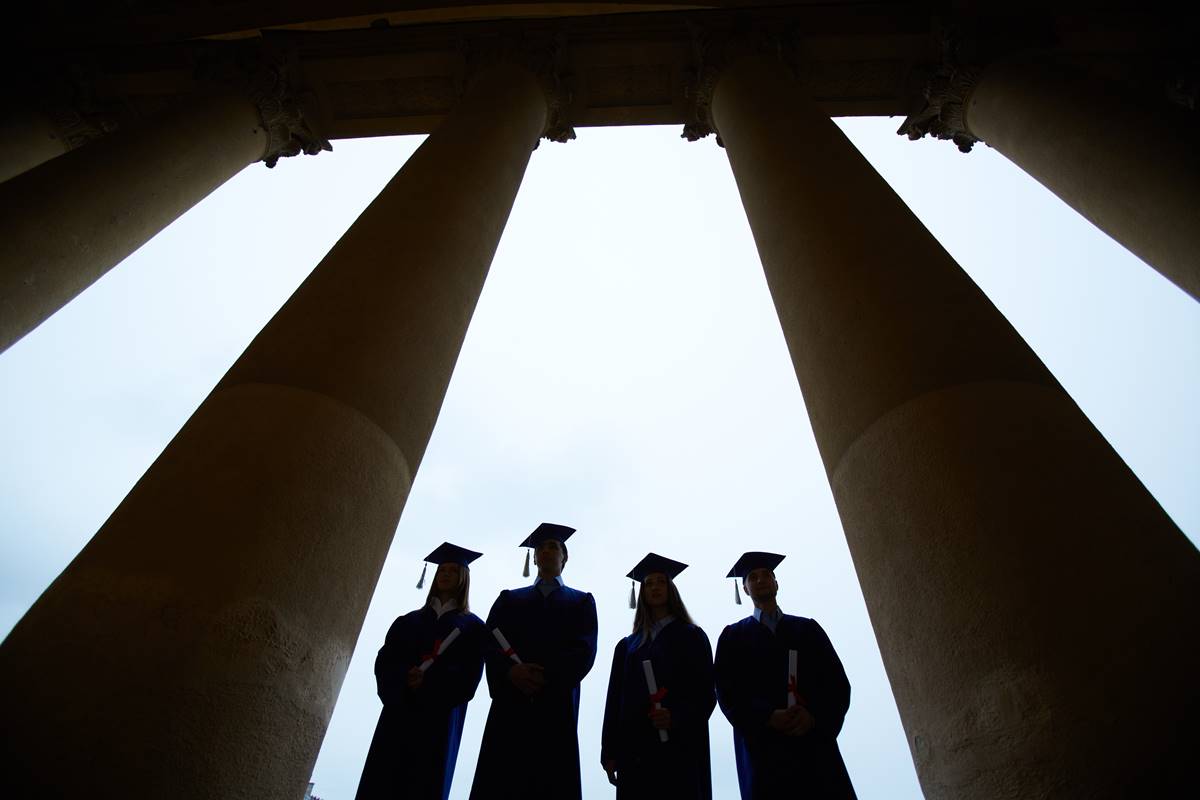 Yale's burgeoning diversity program has another announcement: it wants to "incorporate the role of ethnic counselor into that of freshman counselor, who will become responsible for providing enhanced community support for cultural affairs on campus," according to the Yale Daily News.
What does that mean? Well, according to the News, which neglected to supply an English-language version of the plan, "students would become increasingly aware of extant cultural resources on campus, along with gaining knowledge of new support to be rolled out under the restructure."
Okay, that clears it all up. There is, however, dissent. "This is unbelievable. It reads like an article from the Onion," said the first reader comment on the News site yesterday. "Do these people realize they are becoming laughing stocks?" Apparently not. The feeling at Yale seems to be that most students lack sufficient diversity awareness and are in some danger of going mainstream instead of remaining in their identity cubbyholes.
Yale currently has 90 residential counselors in its 12 residential colleges and only 13 ethnic counselors, hardly enough by today's diversity standards. The Daily News says the ethnic counselors have a "sometimes nebulous role within the college community," but nebulousness seems destined to fade. The goal, as one ethnicity counselor told the News, is to change the culture at Yale so students aren't afraid to talk about diversity and race and "really understand the way in which ethnicity plays a role in their life within the residential colleges." To that end, the "intercultural educators" take a missionary position, planning speeches and intercultural events, and preaching the diversity gospel.

Along the way, the Yale diversicrats seem determined to segment the student population into smaller and smaller identity groups. The university hired a new assistant dean for Native American affairs. In yesterday's Yale Daily News, dean of freshman affairs George Levesque was quoted as opining that it no longer makes sense to lump Saudi, Japanese and Pakistani students into the Asian category. So maybe Yale will have more official ethnic groups and an expanded set of deans for ethnic affairs.
For at least a generation, the relentless spread of diversity ideology on campus has produced a sprawling set of programs apt to pop up almost anywhere on campus, even in dorms, as the indoctrination program at the University of Delaware makes clear. Yale even has a diversity council in its library system. In the last few years, some universities have brought these programs together under a diversity czar. Yale has a chief diversity officer. Ohio University has a vice provost for diversity, access and equity, and the University of Wisconsin-Madison has a vice president for diversity and climate. The University of Iowa has a special assistant to the president for diversity and associate provost for diversity who oversees the office of equal opportunity and diversity and the center for diversity and enrichment. As the programs multiply, the czars gain ever more clout
Some of the effort is clearly to make diversity rather than merit the standard for admissions and faculty appointments. But there is a vague, quasi-religious belief in diversity for its own sake that believers can never quite explain. Google the question "What does a diversity officer do?" and you get two veteran diversicrats, Damon Williams and Katrina Wade-Gordon, saying this: "Chief diversity officers have responsibility for guiding efforts to conceptualize, define, assess, nurture and cultivate diversity as an institutional and educational resource… Chief diversity officers define their mission as providing point and coordinating leadership for diversity issues institution-wide."
Ah, so now we know.