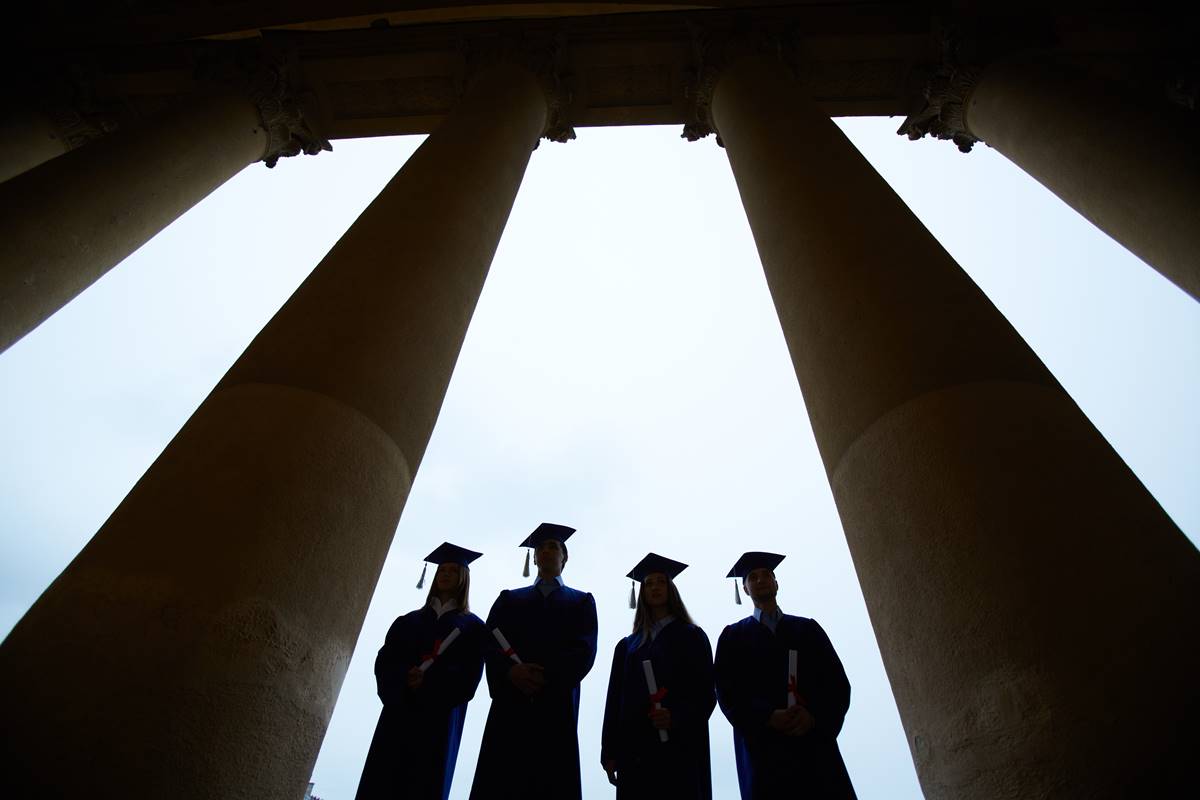 In a recent Washington Post Magazine, Emmett Rosenfeld, an English teacher at Thomas Jefferson High School in Northern Virginia's Fairfax County wrote a 4,000-word first-person article complaining that he he had failed to win advanced professional certification from the National Board for Professional Teaching Standards.
The reason Rosenfeld didn't earn the minimum score that would have won him certification and boosted his salary – and this shows that sanity reigns somewhere in a U.S. education estalishment otherwise in the thrall of trendy theories – was that for his tenth-graders' class project, he had them build a canoe. A canoe? Wasn't this supposed to be an English class?
That's exactly what the National Board's graders must have wondered, too. While Rosenfeld got a high mark on a required essay on literary analysis and a somewhat less good mark for a class assignment of his in which students built a three-tiered fountain to demonstrate the narrative flow in a novel by N. Scott Momaday, he received a mere one on a four-point scale for the canoe project. According to the scoring guide, Rosenfeld noted in his article, that meant there was "little or no evidence" of the "student achievement" to which the project was supposed to contribute.
The idea behind the canoe, part of a team-taught class in history and literature from 1500 to the present, was to show Rosenfeld's students that Virginia's native Indian tribes weren't the primitives that "European colonists" deemed them to be, because they had been able to turn logs into canoes by burning out their insides and scraping them with oysters shells. So Rosenfeld's students spent the year copying the Native Americans' technology (although a photo of the project shows them cheating a bit with such white man's tools as the adze.) They ended up with a 17-foot boat that proved to be seaworthy for at least a few minutes (it weighed 400 pounds unloaded).

The canoe project was a typical academic adventure for Rosenfeld, who says he subscribes to the "constructivist" theory of progressive learning that is de riguer at ed schools these days, in which learning is supposed to be fun hands-on experience unmarred by such stressful activities as cramming for a test. Here is what Rosenfeld wrote a couple of weeks ago on his Edu-holic blog for Teacher Magazine:
[I]sn't the traditional barf-what-you-know kind of test fundamentally violent toward the student, at some level?
My ninth graders finished The Odyssey recently, and I decided that the best thing to do to see what they knew was to play. So I assigned Play Odyssey, where I asked them to form groups and design a game incorporating specific elements that would show their knowledge of the story, including important themes, vocabulary and literary terms. You know, the sort of stuff you might put on a test…

First, it was fun. When Hareesh did a charade of 'plundering' while playing a Cranium-inspired game that had kids act, draw, and answer questions, he and his group were 100% engaged. And I don't mean the sort of white-knuckle silence that normally occurs during a high pressure test. We all stopped to laugh when Brandon and Nimesh had to dance for two minutes because they didn't have a spare hecatomb with which to appease an angry Poseidon (the Greek word for the sacrifice of a hundred bulls was one of our vocab words).
Just as (to use a Homeric simile) the parents of Rosenfeld's ninth-graders might wonder exactly what their offspring had learned about the Odyssey – or its characters, mythology literary style, and Greek world-view – from dancing around the classroom and designing computer games – so too the National Board's testers surveying the canoe project probably wondered what it had taught his tenth-graders about literature from 1500 to the present. Rosenfeld received only 265 of out the 275 points needed to qualify for a certificate.
Much of Rosenfeld's canoe article is devoted to his incredulity that the National Board failed to concur with his own assessment of his teaching brilliance. True to form, he also takes a few potshots at the Board's testing process: "I could argue that boiling down a year's worth of work is arbitrary." Although he says he plans to try again for a certificate this year, he also writes: "I wonder if I really want to be a member of a club that doesn't get the canoe. I know in my gut that the journey my students and I took with that boat was worth it."
A visit to Rosenfeld's page on the RateMyTeachers website reveals that at least some of his students are less enamored of him than he is, although they certainly like the fact that he gives "no tests or quizzes."