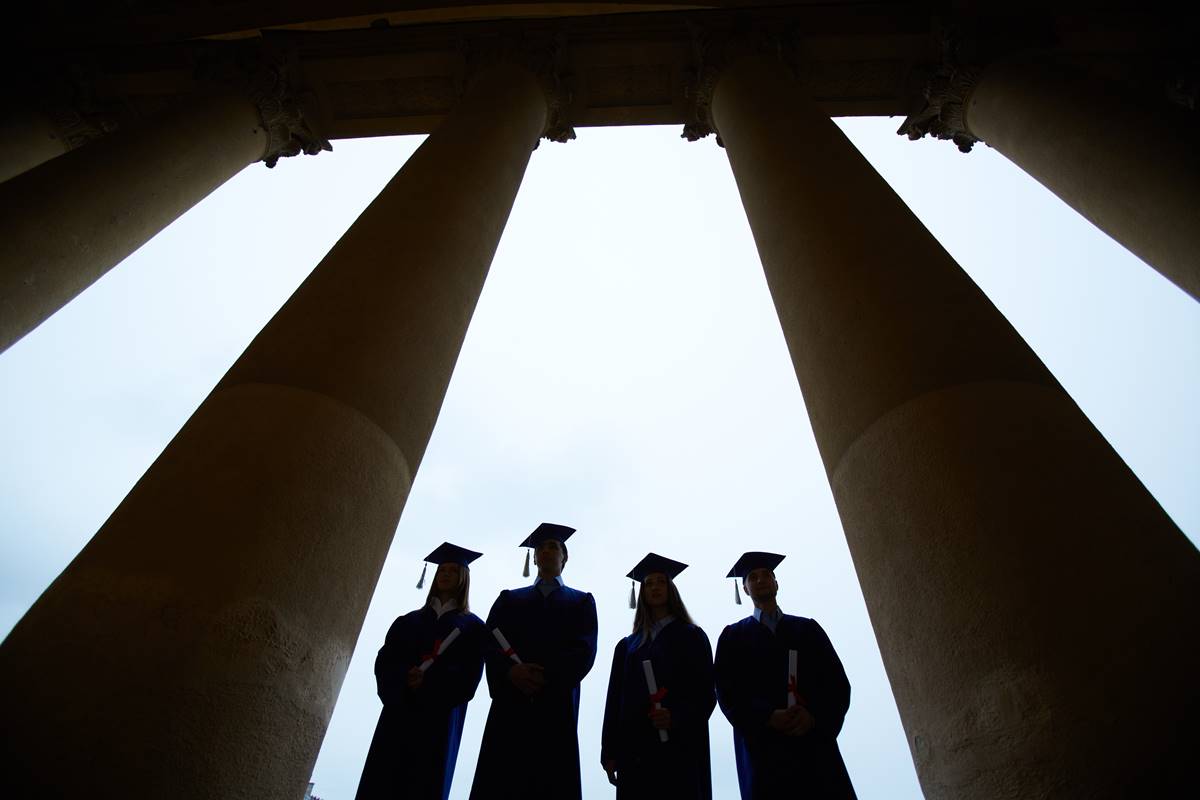 U.S. universities pride themselves on their tolerance – religious, ethnic, gender-based, sexual orientation-based, whatever. But when it comes to lucrative consulting fees for partnering with universities in Mideastern countries where none of the above categories of toleration seems to exist, the campus open-mindedness apparently evaporates, and a strange variety of mulitculturalism takes over. Case in point: the California Polytechnic Institute, a highly regarded state-funded university in San Luis Obpispo, Calif., that prides itself on its 21-year-old Women's Engineering Program, designed to encourage female students to enter an overwhelmingly male-dominated field.
All well and good – except that Cal Poly is in the process of negotiating a $6 million consulting deal in which its faculty would develop an engineering program at Jubail University in Saudi Arabia. Since the Saudi government forbids co-education, the program would be male-only, at least at the beginning. Later maybe, women might also be able to study engineering at Jubail, but only if the campus hires an all-female faculty to teach them, for Saudi law also prohibits academic instruction of students by members of the opposite sex. Jubail currently enrolls women students, but in separate classes taught by female professors.
This sort of compromise, in which colleges seem willing to abandon vaunted principles of equality in exchange for lucrative partnerships with Mideast institutions, is surprisingly common on U.S campuses. The University of California at Berkeley, for example, is currently in confidential negotiations with another Saudi university, the King Abdullah University of Science and Technology (known by the acronym Kaust), in which UC-Berkeley professors would collaborate on research projects and help King Abdullah hire faculty for its mechanical engineering program. Stanford University and the University of Texas at Austin are in the process of negotiating similar arrangements with Kaust to consult in engineering departments – deals that total a reported $25 million for each. Kaust also has partnerships with the Woods Hole Oceanographic Institution in Massachusetts and an array of foreign universities. Although the yet-to-open Kaust, set up with a $10 billion endowment and aiming to turn itself into a world-class research facility, has said that it will not be subject to the usual Saudi sex restrictions, it remains unclear whether and how women will participate. Even more ominously, the New York Times has reported that no Israelis would be allowed to join the Kaust faculty – a prohibition that probably applies to Jubail as well.

Engineering students professors at both Cal Poly and UC-Berkeley have expressed dismay over the proposed Kaust partnerships, citing problems of sex, religious, and ethnic discrimination, not to mention academic freedom (two members of Berkeley's mechanical-engineering faculty were educated in Israel, although they may not be Israeli citizens. So far, however, the money involved in the deals seems to outweigh those reservations. Berkeley, Stanford and UT-Austin, for example, will each collect $10 million in what appear to be no-strings gifts, $10 million for research on their home campuses, and $5 million to be spent on research at Kaust. That's a nice chunk of change for the home campuses that may persuade them to overlook civil-rights niceties abroad. Stanford's Institute for Computational and Mechanical Engineering's apparent solution is to leave its Israeli faculty members at home and hope that someday the situation may change in Saudi Arabia. "[T]o be honest, there's very little of what Stanford will be doing that will involve travel to Saudi Arabia," Peter Glynn, the institute's director, told the New York Times.
Some universities have resisted the lure of Mideast petro-money, however. The University of Connecticut in February fall abandoned plans to open a satellite campus in Dubai, in the United Arab Emrates, citing prohibitions against Israeli employees and also the Emirates' alleged mistreatment of migrant workers from India and Pakistan and its laws against homosexual conduct, which have angered gay-rights advocates. Similarly gay-rights activists at New York University are protesting NYU's plans to open a satellite campus in Abu Dhabi. It would seem that U.S. university administrators take discrimination against Israelis for granted in the Mideast but discrimination against gays and lesbians is another matter.