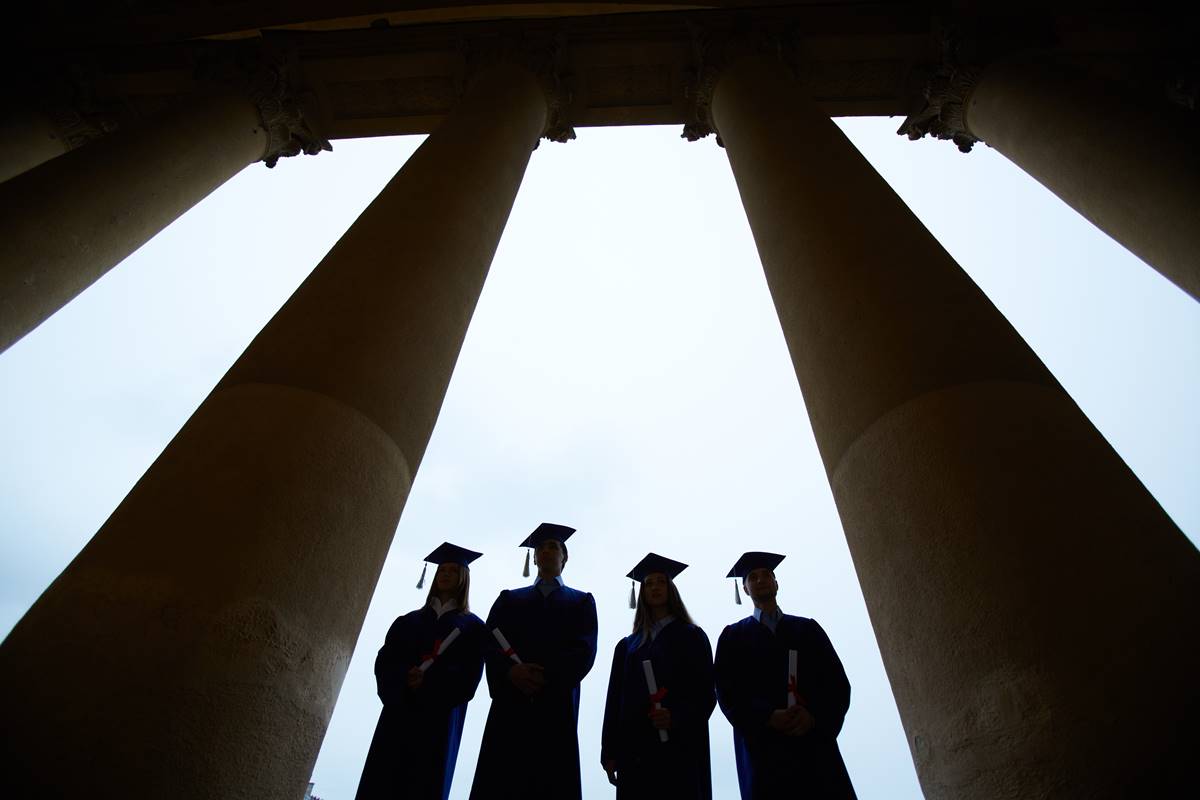 In recent years, conservative critics of academia have had few better friends than Ward Churchill, the Group of 88, MIT biology professor Nancy Hopkins (who fled Larry Summers talk about variations in intelligence between genders), and a few other hot-headed leftists on campus who made headlines. They proved the point about ideological bias every time they opened their mouths or printed their opinions. They were the slam dunk cases, and their high standing proved an embarrassment to their colleagues.
Beyond those outspoken circles, though, the evidence appears to grow thin. For the truth is that the majority of academics are not fiery, intolerant people railing against Bush in class or berating a conservative sophomore in office hours. They fall on the left side of the spectrum and wouldn't dream of voting for a Republican, yes, but they pretty much stick to their jobs of teaching a field and pursuing more or less apolitical topics. Churchill et al discredited the profession with their partisan heat, but mainstream professors restore credibility precisely by their dutiful, everyday manner.
It is all the more regrettable and exasperating, then, that when they make fundamental choices in their work these moderate professors harbor some of the same biases, although in softer form and more judiciously expressed, and they produce equally discriminatory effects.

A fair illustration appeared recently in an essay by Thomas R. Tritton in the lively e-daily Inside Higher Ed. The piece recounts an education course he taught at Harvard, and it focuses especially on the texts he chose for the syllabus. Throughout the exposition, this former-president of Haverford College appears entirely thoughtful and open-minded, his language humble and genial.
But the actual points he makes and the syllabus he devised are no less tendentious than what might come from an outspoken leftist who regards conservative thought as an aberration. "My basic plan," Tritton explains, "was to explore how colleges promote social justice issues to their students." Tritton never pauses to consider whether colleges should promote social justice issues to their students. Why do so, when "Most social justice efforts probably have at least the implicit notion that making the world a fairer and more just place is a worthy goal, and that education may be the most effective way to promote it"? Tritton adds: "Hard to argue with that, at least if you're an educator."
Hard, indeed, if you've never encountered arguments to the contrary. Tritton apparently hasn't, for a few sentences later comes an admission. "As one might predict," he remarks, "scholarly writing is tilted towards the liberal and it is difficult to find serious work from rightward perspectives." Note the wording. Tritton doesn't say rightward approaches are wrong or faulty. Rather, they are not "serious," and unseriousness is the most damning judgment for a professor to make. It means that such work doesn't merit opposition, or even attention. Tritton doesn't need to introduce conservative or libertarian thinking about social justice at all. It's already in such poor condition that it doesn't pass the legitimacy test.
Hence, the following texts don't qualify: Friedrich Hayek, The Mirage of Social Justice; Robert Nozick, Anarchy, State, and Utopia; several works by Thomas Sowell; and essays by Irving Kristol and Michael Novak.
So what does qualify? Well, one text Tritton chose was Teaching Community: A Pedagogy of Hope, by bell hooks. Here are its opening sentences:
When contemporary progressive educators all around the nation challenged the way institutionalized systems of domination (race, sex, nationalist imperialism) have, since the origin of public education, used schooling to reinforce dominator values, a pedagogical revolution began in college classrooms. Exposing the covert conservative underpinnings shaping the content of material in the classroom . . .
You get the idea, and hooks's indignation doesn't hide the flatness of her assertions or the clunkiness of her prose. Tritton finds it serious, however, and the "students adored her." That Tritton allowed hooks's anti-conservatism to stand without any conservative to speak back demonstrates well the bias at work. Let's call it for what it is – partisanship, not education – and for all Tritton's reasonableness, it creates a skewed intellectual climate.
This is how soft bias works in higher education. It doesn't spout anti-Americanism, blackball conservatives, and penalize libertarian students. "Soft bias-ers" enter committee rooms and keep calm, designing syllabi, choosing works, and selecting ideas not by active exclusion but, putatively, by professional scruples. In a word, they cast a disciplinary sheen over the discriminations, passing ideological judgments as intellectual judgments. Soft bias doesn't respect or refute conservative thinking. It dismisses it, soberly and patiently.
That makes soft bias less newsworthy. It is far more widespread than Churchill-style bile, but to expose and refute it requires time and disciplinary knowledge, too much of them to fit popular formats on television and in op-eds. And so soft bias will continue, with people making their way up the professional chain by exercising it. Meanwhile, students will receive a partial, tendentious education, and often never know it.