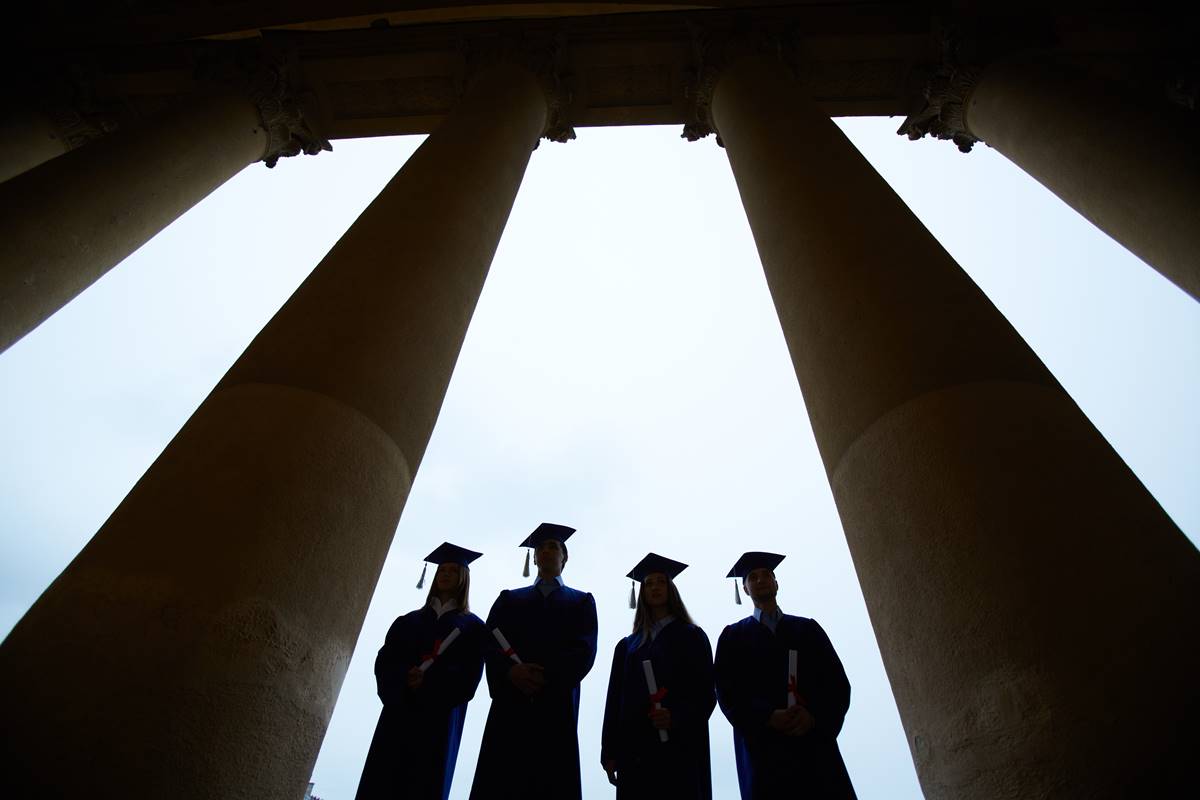 In today's smorgasbord world of offbeat college courses, it can be hard to persuade atudents to sign up for plain-vanilla offerings in, say, physics or philosophy. So some professors have discovered a way to attract bodies to their classrooms: add the name "Harry Potter" to the course title. One of the pioneers of this strategy was George R. Plitnik, a physicas professor at Frostburg State College in Maryland.
In 2003 Plitnik taught an honors seminar he titled "The Science of Harry Potter," in which he dressed up as Albus Dumbledore, headmaster of the fictional Hogwarts Academy attended by the young wizards in J.K. Rowling's fantasy novels, and had his students ponder such questions as: Can antigravity research produce a flying broomstick? Plitnik had no trouble filling up the seminar's 15 slots. "If I had a seminar and said, 'We're going to talk about the science of airplanes flying,' you'd have one student sign up, " Plitnik told the Associated Press.
Other colleges have rushed with the speed of the Golden Snitch in a Quidditch game to add Harry Potter offerings to their catalogues. Cerritos College in Norwalk, Ca., retitled one of its composition courses "Words and Magic: Harry Potter and Vocabulary." At Lawrence University in Appleton, Wisc., last fall, Edmund M. Kern, author of "The Wisdom of Harry Potter: What Our Favorite Hero Teaches Us About Moral Choices" (Prometheus), taught an interdisciplinary seminar also titled "The Wisdom of Harry Potter" that combined philosophical and social-science topics. One of the course's attractions: students didn't even have to read any of the seven Potter novels, which total some 4,000 pages, as part their class assignments, although Kern said he expected interested undergrads (who had to apply for admission to the class) to be familiar with Rowling's oeuvre. At Yale there's now a course titled "Christian Theology and Harry Potter," which drew 79 students for 18 available seats. Swarthmore and Kent State University in Ohio similarly allow their students to obtain college credit for reading the Potter books as literature.
The most outre of all the academic uses to which Harry Potter has been put so far is a venture in Scotland to translate the novels into Scots brogue. "The main chairacter [of the Potter books] "is a feectional youthie warlock cried Harry Potter….The Harry Potter beuks is formaist airtit at youthie bairns, but haes fans o aw ages," explains a Scots-dialect entry in Wikipedia.

One might wonder why anyone would want to rewrite Rowling in the dialect of the Fat Bastard in the Austin Powers movies – but the proposal is a serious one, part of a massive experiment in bilingual education for Scottish schoolchildren – along with bilingual teacher training–proposed by the Scottish government, dear to the hearts of Scottish nationalist, and already implemented in many schools. The idea is that some Scottish kids do poorly in school because they speak Scots brogue at home but they're taught in standard English, so their self-esteem suffers, thanks to centuries of linguistic oppression by the their hated neighbors in England. To boost Scottish children's self-image, according to a recent article in the Scotsman newspaper, Scottish education minister Maureen Watt has called for teachers to use Scots in the classroom instead. As part of the effort, Edinburgh-based Scots-language children's publisher Itchy Coo, which is extensively involved in Scots teacher-training, plans to have Harry, Dumbledore, "Laird" Voldemort, and, most improbably, Severus Snape all sounding like Groundskeeper Willie on "The Simpsons."
You might ask: Um, isn't Scots basically English spoken with a thick local accent and some dialect words? The answer to that question is yes. Although Scottish nationalists promote Scots as a separate national language completely different from Standard English and the Scottish government has started printing some documents in Scots as well as standard English, the Scots brogue isn't much different from the northern English dialects spoken on the other side of Hadrian's Wall. Furthermore, educated Scots from Adam Smith to Muriel Spark have been speaking and writing in eloquent standard English for hundreds of years. Currently only about 1.6 million people out of Scotland's total population of 5 million speak Scots, which, since the advent of radio and television, usually means leavening a few Scots words into the same English spoken elsewhre in teh British Isles. It is hard to figure out what good having Scottish schoolchildren learn to spell the word "fictional" as "feectional" will do for their grades or self-esteem.
None of this has stopped Scotland's radical nationalists, led by the Scottish National Party (which also advocates seceding from the U.K. and government subsidies for haggis) from making the Scots brogue the lynchpin of their rebellion against the more prosperous English. The Scottish government seems be going along with the move to promote use of Scots as a declaration of national independence. The Scottish Parliament website now features a page written completely in Scots.
Down south in London, the U.K. Times sponsored an online forum on the issue of government-sponsored bilingualism in Scotland. The commenters, many of them Scottish themselves, ridiculed the Scottish Parliament's website ("Ye are walcome tae visit the Pairlament tae hae a keek roon or find oot aboot whit wey the Pairlament warks") and compared bilingual education in schools to Ebonics. Still, if Harry Potter can be used to entice late adolescents in U.S. colleges to study physics and theology, it is not surprising that someone has come up with the idea of using Harry to entice their younger brothers and sisters – and their teachers – in Scotland to sign up for some lessons in nationalistic victimology.