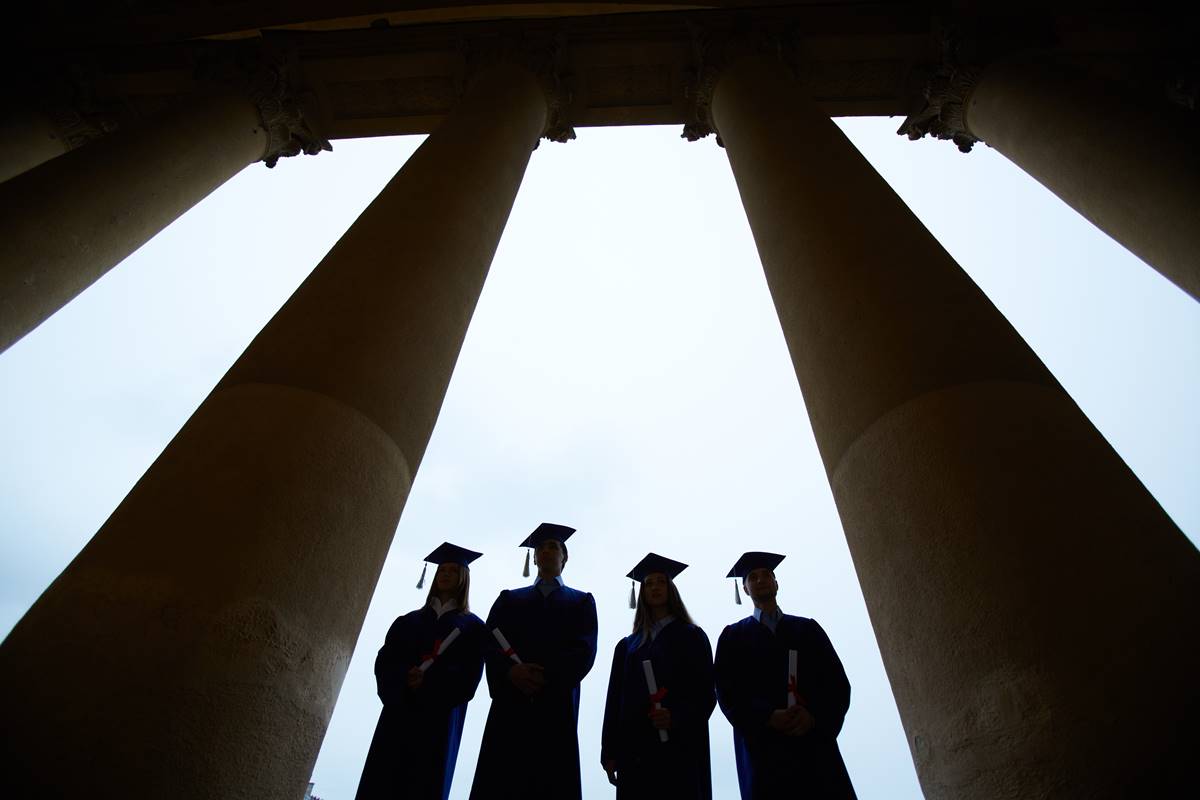 Columbia University is warily approaching the 40th anniversary of its greatest disaster, the 1968 student uprising and occupation of five buildings, which vigorous and sometimes brutal New York City police eventually ended. A three-day conference looking back at the unrest begins on April 24 and describes itself as an "event," not a celebration or even a commemoration. The conference is being staged "at" Columbia, not "by" it. The university administration is not funding, sponsoring, or organizing the conference. But university president Lee Bollinger is scheduled for two appearances, which would seem to undercut the administration's arm's-length posture. Further, the university is allowing the group of former protesters organizing the event to use several campus buildings, and two Columbia centers are officially listed as sponsors of individual conference events.
The conference program on the sponsors' website promises to air a "wide range of viewpoints" on what happened and why, but the list of speakers shows no range at all – everyone seems to be a proud ex-protester or at least a familiar partisan of the Left. While Todd Gitlin (formerly the president of Students for a Democratic Society, now at Columbia's journalism school) is a sober and reflective thinker, most of his fellow speakers are far from that standard. They include Kathleen Cleaver, Eldridge Cleaver's widow and a former Black Panther official; veteran activist Tom Hayden; several former members of the Weather Underground; and Ti-Grace Atkinson, a radical feminist from the 1960s who opposes all sexual intercourse. Not one member of the Columbia faculty from 1968 is participating. Event sponsors say that voices of non – leftists will be included in a "multi-media narrative," the details of which are not clear; what is clear, so far anyway, is that the panels represent only one point of view.
It isn't as though the event's organizers didn't know whom to invite. Columbia sociology professor Allan Silver, who was a member of a faculty group in 1968 that tried to work out a compromise before police cleared the occupied buildings, suggested that the conference include speakers from a broad range of groups, including the Majority Coalition, which opposed the strike; New York City police officials; aides to then-mayor John Lindsay; reporters who covered the events; current or recent Columbia students in ROTC programs; and "others, NOT from the left." The conference timetable that the organizers issued in mid-March lists representatives of none of these groups. Nor does it include any of the organized "moderates" of '68, such as the members of Students for a Restructured University (SRU), which helped create the University Senate after the traumatic events of that spring. "It's going to be an all-Bolshevik conference," said Neal Hurwitz, a 1967 Columbia graduate, former member of Silver's faculty group, and SRU leader.

Commentary on another of the sponsors' websites expresses bitter resentment about the term "student riots." The protest veterans still believe that in occupying Columbia buildings, they behaved well. Critics argue, however, that the aging strikers need to acknowledge some of their shameful deeds – holding a dean captive for many hours, trashing a conservative professor's office and setting it on fire, and hurling paving stones down at police. Their hooliganism enraged the cops, setting the stage for confrontation and eventually leading to serious injuries to some protesters.
"This conference is the first time that Columbia is actually attempting to come to terms with what happened, to overcome denial and a type of institutional post-traumatic stress disorder," writes one of the event's organizers, author Hilton Obenzinger. "It's hard for me to believe the university is ready to put up a monument or some other kind of marker, at least not yet, but if it does, it may be one of the results of this effort." Hurwitz offers a different, more compelling view: "This was a strike reunion from the start." Someday, we may see a forum in which voices from all sides discuss the impact of the 1968 eruption. But this isn't it.