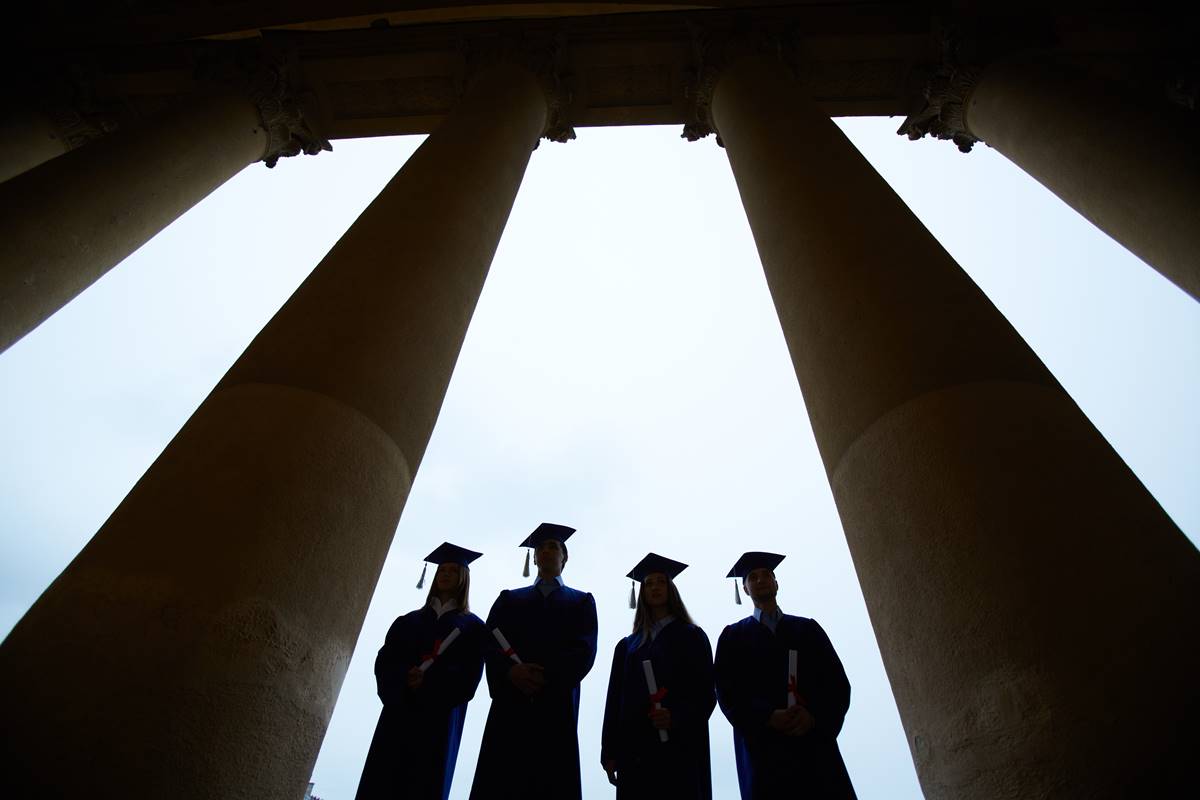 In the spring of 2008 Baylor University denied tenure to a larger than usual number of Assistant Professors up for promotion, including two-thirds of the women, and while tenure denial is normal at Baylor, the carnage uptick – from 10% to 40% in a single year – drew national attention and outcries of unfairness. No doubt, outsiders may find that awarding life-time employment to 60% of those eligible is a fantastic deal in today's economy where corporations routinely shed entire divisions and even CEO's get the ax. Surely no rational firm could guarantee tenure to 90%, even 60s%, of those initially hired. That harsh economic fact understood, why the sudden indignation? Is something seriously rotten at Baylor? As a veteran spending four decades passing among the natives (I speak fluent numbo-jumbo, passable gibberish, I should add), let me try to explain why what is typical in the "real world" outrages so many academics.
The place to begin is to recognize that winning tenure is customary at American colleges save elite, research-oriented institutions. In fact in a few top departments almost no junior faculty wins tenure, so the review process resembles the annual clubbing of baby seals. Given that rejection runs counter to widespread expectations, it is naturally a bitter pill to swallow. It is not a matter of initial screening being so astute that no mid-course corrections are necessary. Rather, the pathways to tenure abound, standards are pliable, and the ever-present threat of litigation shields protected endangered species faculty, so in many instances a negative outcomes is genuinely surprising, if not shocking.
Truth be told, all the transparency and fairness talk is largely irrelevant administrative boilerplate. Subjectivity is everywhere; as in judging pornography, fuzziness is inherent, and this applies equally to Harvard or Okefenokee Tech. "Original research" or "excellent teaching" are rubber yardsticks far distant from cars sold per month. Apprehensive junior faculty speculate endlessly about thresholds – One or two books? Are five articles enough? How many research grants and of what size? Can mediocre teaching be overcome by outstanding outside letters? – but universities justifiably never operate on piece-work, and it is preposterous to insist that bean counting is even possible. On-the-bubble candidates scrutinized past decisions with Talmudic attentiveness, but the outcomes are always murky – Assistant Professor Alphonse is now an Associate despite his weak publication record while Professor Gaston who followed was booted notwithstanding an outstanding resume. Stories of unexpected failures are told and re-told, embellished and deconstructed, but these hardly calm jangled nerves. In the final analysis, tenure judgments resemble the College of Cardinals electing the Pope – there are usually solid reasons but they may be forever obscure and, critically, no senior faculty is obligated to explain his or her vote. It is a mystery wrapped in a sheepskin encased in a 9 x 12 manila envelop. Up or down reasons can be petty, wrong-headed, misinformed and otherwise flawed, but truth is unknowable. The most vicious personal blackball can be "explained" with "his Bush-as-Hitler research just did not meet the standards for the Benedict Arnold Program in American Studies." Nothing more had to be said. This uncertainty, the knowledge that one's life can be decided by whim, is truly frightening.

Second, if schools try to formulate precise requirements, e.g., five articles in refereed journals, even mediocre junior faculty learn to "game" the system. This is not as formidable as it might seem. The repertoire is extensive. Professor Hyper might write dozens of articles indistinguishable from those already published, lavish praise on all potential reviewers and then carpet bomb journals and hope that a few sneak through (a few usually do). Or, Professor Jude might specialize in a thinly populated obscure sub-field where everyone quickly befriends everyone else and toils to help friends advance up the greasy pole – publication mutual back-scratching, so to speak (though journal reviews are anonymous, author names in sub-fields can often be easily decoded).
In the social sciences and humanities identity politics – Black Studies, Women's Studies – is a profitable tenure route given low scholarly standards and administrative reluctance to fire litigation-prone victims. In the hard sciences co-authorship is standard and may include dozens of co-workers, so savvy opportunists might hitch free rides despite modest contributions. One commonplace tactic is to organize university-funded conferences and then get presented papers published thanks to university or foundation subsidies. This is particularly advantages since invitees may return the favor, and as conferences invitations multiply, more papers are published and eternity is spent rushing to and fro deconstructing Michelangelo, all recorded for one's tenure committee, to boot.
Being a "good teacher," or more accurately, having a certified reputation for "good teaching," is even achievable for clever zombies. Serviceable tactics include easy grading, effortless assignments, fun field trips, and highly politicized teaching drawing fellow zealots who reward their "good thinking" instructors with stellar ratings. If all else fails, just flatter students and follow Samuel Goldwyn's advice about good acting – the secret is sincerity, and if you can fake that, you have it made.
Perhaps the most time-tested strategy is a charm offensive. As Casanova said, "Praise the beautiful for their intelligence and the intelligent for their beauty," i.e., suck up to the old farts. They love it. Many faculty probably owe promotion to just being genial and fitting in. Add a keenness to shoulder odious burdens – running the honors or internship program, teaching hated introductory courses or advising student groups. In other words, be irreplaceable. "Community involvement" may also help – lecture at Rotary or, better yet, chain oneself to the state capitol building to help pass the Equal Right Amendment (I'm not kidding). Totally non-academic good deeds, from helping computer illiterate senior faculty to constructing a Montessori playground similarly get noticed (I'm not making that up, either).
This does not mean that faculty rookies can expect no-cut contracts. Not exactly. The world overflows with professors departing pre-maturely, but while some of this exodus was self-inflicted, non-personal factors were often decisive. All universities heed enrollment and finances, and thinning the junior professor herd is an administrator favorite. A budget beleaguered Dean might reasonably sneak a wolf-like glance at the philosophy department's three untenured faculty, all specializing in Spinoza or fantasize about firing a junior professor of German and then offering him a lowly-paid adjunct position. Nobody might even notice. Pressures grow especially severe since professors no longer face mandatory retirement at 65 and may well linger into their 70s.
Some predictions about tenure. First, as assistant professors become more skilled at defending their jobs, universities will increasingly abandon tenure track positions. You don't hire what you can't fire. This is already happening with a vengeance. Half of all new higher education positions are now non-tenure track: adjuncts, visitors, clinical professors, lecturers and so on. Second, putting hard-to-find women and minorities on the tenure track means imposing staff reductions elsewhere, and since diversity hires "take care of their own," the white male – of any ideological stripe – may join the Polar Bear on the soon-to-be extinct list (even in budgetary crises, funds to hire members of "under-represented groups" always exist). Third, as universities push harder to diversify the tenured faculty ("retention" in administration-speak), promotion standards will inevitably decline, and white males unfairly passed over may justifiably, if reluctantly, join the litigation culture. These multiplying, expensive, sometimes embarrassing court battles, in turn, may further weaken tenure as a system given the effortless options to hire and then easily fire plentiful non-tenure track employees. That universities themselves control the size of the academic proletariat by granting degrees in the absence of available jobs can only push this process even further. In short, the university tenure system may slowly disappear though for reasons nobody would have predicted.