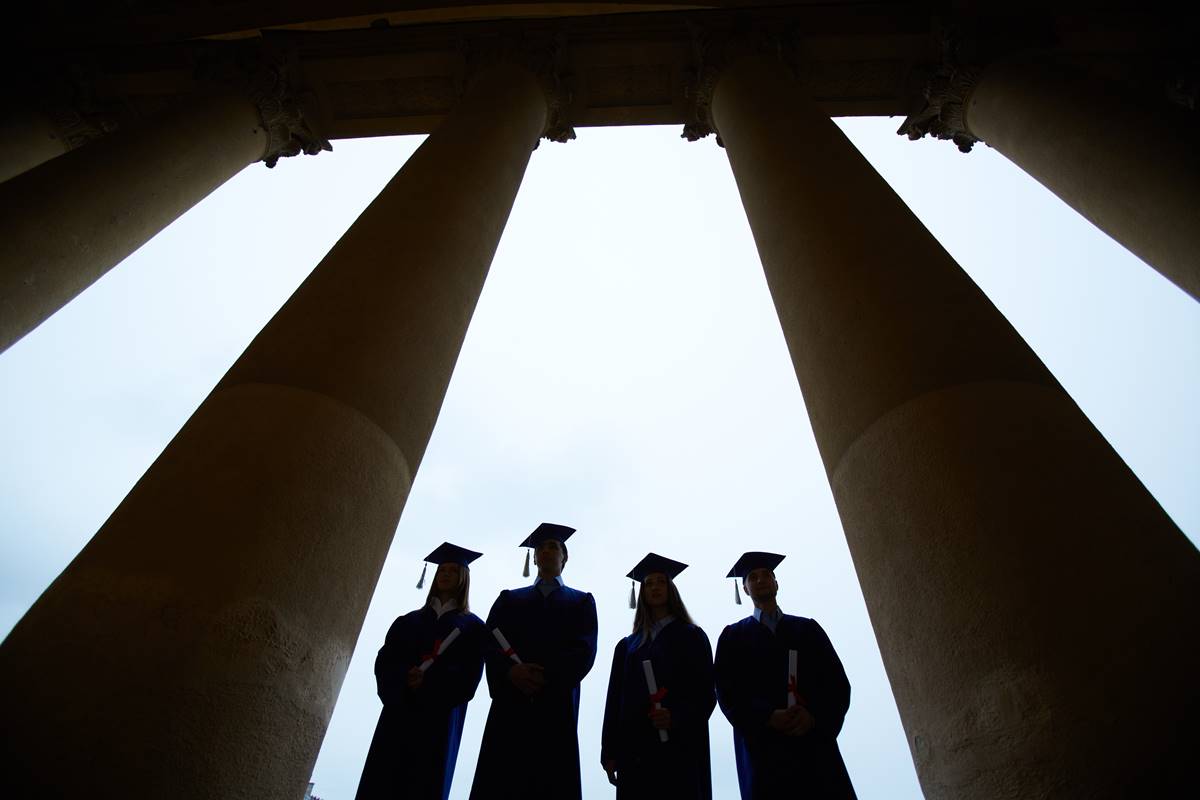 Advertising for last Friday's conference on feminism at Harvard, organized by Harvey Mansfield's Program on Constitutional Government, was hilariously provocative. The flyer proclaimed "The Conference the Radcliffe Institute didn't want to host!" and "A genuine Debate with DIVERSITY of views on THE LEGACY AND FUTURE OF FEMINISM" not to mention "Ladies Receive an Additional 50% off" (the conference was free, har har). Despite these seemingly obvious signals, a number of attendees at Friday's events appeared palpably bewildered at the sight of conservatives amidst the conference's more traditional (liberal) feminist panelists. Speakers such as Jennifer Roback Morse, Wendy Shalit, and Christina Hoff Somers offered arguments starkly different from those of their peers, providing debate upon issues that the audience appeared unaccustomed to hearing contested.
The all-caps billing of the conference was an obvious provocation for a university obviously inclined to remove and ignore dissenting viewpoints on certain feminist doctrines. Consider what passed for dialogue on Larry Summer's resignation: Radcliffe organized a conference "Impediments to Change: Revisiting the Women in Science Question"; that the Harvard Gazette reported "presented a variety of views"; translation: every panelist rejected Summers's question and rejected any attribution of scientific interest to gender. It's no wonder that many conference attendees last Friday seemed astonished to hear conservative opinions.
The conference wasn't simply an offering of dissenting opinion: it presented more traditionally left speakers than it did identifiable conservatives; its main novelty was that the latter (and several difficult-to-categorize participants) were present at all. The panel on women and work featured Linda Hirshman, a retired Brandeis professor and author of Get To Work: A Manifesto for Women of the World offer a stinging denunciation of the "hierarchical, patriarchal, and unjust family" yet also Jennifer Roback Morse, who defended women who eschew work for family, arguing that "our dignity as women does not depend upon being identical to men." Rosalind Chait Barnett, Executive Director of the Community, Families & Work Program at Brandeis University, began the panel on Women and Science with a strong argument for "experiential, cultural, and organizational" factors as the source of discrepancies in scientific performance between genders, while Steven E. Rhoads, Professor of Politics at the University of Virginia, followed with an argument for biological explanations of gender interests. Several of the most interesting panelists didn't evince easily-identifiable ideological leanings; again, I don't see many of them on Radcliffe panel listings.

The final panel offered a bracing shift of focus, to Islam and Feminism, a domain where women face far greater obstacles than in the west, and where the feminist mainstream includes strong religious, conservative, and traditionalist elements – in stark contrast to aggressively secular and progressive western feminism. The topic raised fissures and questions quite different from those of the earlier panels, and offered a valuable shift of perspective, and, in its substantive content, an implicit criticism of the narrow range of feminist opinion that seems to be typically offered at Harvard conferences.
What sort of impression did this all make? At least two attendees walked out of the conference in clear disgust; derisive laughter was heard on a number of occasions, and several of the questions for conservative participants were barbedly hostile. The Harvard Crimson reports that an attendee from the Brandeis Women's Center labeled several of the conference participants "superficial" and called Mansfield and Rhoads "Neanderthals" (if that's what they think at Brandeis just imagine what they say at Harvard). Nonetheless, there were a number of plaudits heard for the conference. Linda Hirshman, addressing Harvey Mansfield, stated she couldn't "praise you highly enough for bringing this group of diverse thinkers together." One attendee observed "it's always good to be reminded there are perspectives beyond my own", quite a few in attendance seemed to agree.
Whatever individual effect the conference had, Harvey Mansfield pointed to a larger, symbolic importance in his terse closing comments:
I'd like to close with one remark. I think we've shown Harvard that it's possible to have a conference at which people disagree.
The closing photo, of a smiling Mansfield surrounded by a sharply opposed and intellectually diverse cast of thinkers, seems all the proof necessary.