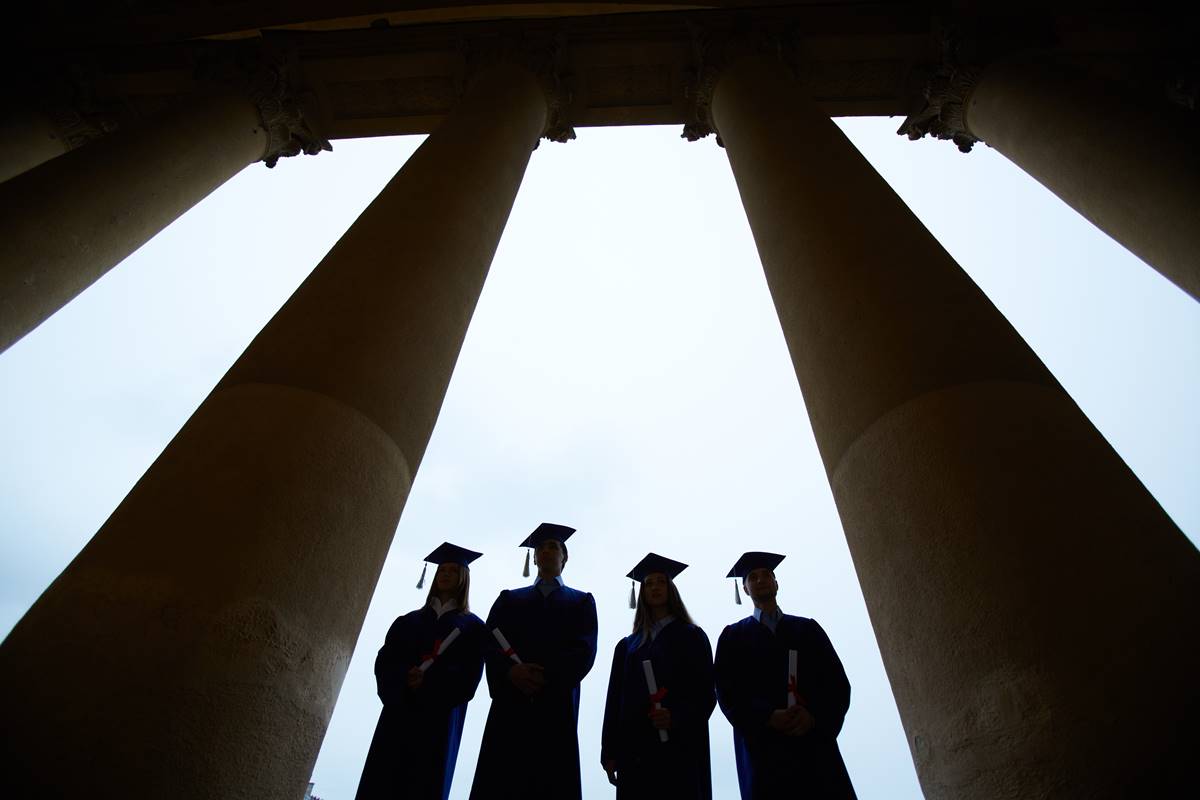 The University of Texas has been sued once again over racial preferences in its admissions policy – by an 18-year-old high school senior in Sugar Land near Houston who ranks in the top 12 percent of her class but says she was turned down by the university's prestigious Austin campus in favor of less academically qualified blacks and Hispanics. The rejected applicant, Abigail Noel Fisher, alleges in her complaint filed in federal court that the university's use of racial preferences to increase minority enrollments violates the U.S. Constitution's equal protection clause as well as federal civil rights laws.
Fisher's lawsuit, which includes a request for a preliminary injunction requiring the university to reconsider Fisher's application using race-neutral criteria in time for her to join this fall's entering freshman class, is the latest court test of efforts by the University of Texas's generally liberal administrators to factor in race as an admissions criterion in the face of restrictions imposed by the U.S. Supreme Court.
..In 1978 the Supreme Court ruled, in Regents of the University of California vs. Bakke, that reserving a specific percentage of entering medical-school slots for members of minority groups was unconstitutional, but the court did say that an applicant's minority status could be considered as a plus factor in admissions decisions. The ambiguously written Bakke ruling appeared to give the green light to racial preference-based admissions policies as long as they did not amount to outright racial quotas. Nonetheless, in 1996, four white people who said they had been rejected from law school at the University of Texas under a racial-preference policy won a ruling from the Fifth U.S. Circuit Court of Appeals outlawing all race-based admissions policies at public colleges. The U.S. Supreme Court declined to review the ruling in Hopwood vs. Texas, so it became the law, at least in the Southern states, including Texas, that make up the Fifth Circuit.

The University of Texas wasn't happy about the Hopwood ruling, and the Texas state legislature in 1977 devised a way around Hopwood: automatic admission to the state university campus of choice for anyone graduating in the top 10 percent of the class at any public or private high school in Texas. The new rule was race-neutral, but because of continuing residential segregation, it ensured that substantial numbers of minority students attending high schools in heavily ethnic neighborhoods would have places on the state system's most prestigious campuses. Typically about 70 to 80 percent of Austin students were admitted under the 10 percent plan, with admissions for the remaining 20 to 30 percent based on a combination of academic ability and family and economic hardships that might create special circumstances. In a series of press releases Texas administrators praised the 10 percent plan as enabling the enrollment and retention of record percentages of minority undergraduates, even higher than had been enrolled under the old racial-preference system California adopted a similar plan that guarantees admission to the state university system for the top 4 percent of its graduating seniors after a 1996 ballot initiative outlawed racial preferences in that state, and Florida extends automatic admission to its state system for the top 20 percent of graduating classes.
Then, in 2003, in Gratz vs. Bollinger, a case involving the University of Michigan's undergraduate admissions policies and a companion case, Grutter vs. Bollinger, involving the law school, the Supreme Court narrowed its ruling in Bakke, ruling that a university could use racial preferences only after "serious, good-faith consideration of workable, race-neutral alternatives" to achieve a desired goal of class diversity. The very day that Gratz and Grutter came down, June 23, 2003, Lsrry Faulkner, then-president of the University of Texas's Austin campus, issued a press release declaring that Hopwood was dead and announcing that the Austin campus would resume racial preference-based admissions for freshman applicants not covered by the 10 percent plan and across the board for applicants to its graduate and professional programs. The percentage of minority freshman enrolled at Austin shot up – 8.2 for blacks in 2007 compared with 4.8 in 2004, the last year the Hopwood-generated admissions policies were in effect, and 19.6 for Hispanics, compared with 16.2 in 2004 – indicating that race has again become a considerable factor in determining who wins places in the 20 percent of the campus's freshman class not filled under the top 10 percent plan.
It is this aspect of the University of Texas's admissions rules that Fisher, a talented cellist and mathematician who won scholarships at Baylor and Louisiana State universities, and her lawyers have challenged in their April 7 suit. Although the university has insisted that it is in strict compliance with the Supreme Court's Gratz and Grutter rulings, one of Fisher's lawyers, Edward Blum of the Project on Fair Representation in Washington, D.C., counters that the very timing of Faulkner's press release, within hours after the Supreme Court ruled, indicates otherwise. "They [the Austin campus] didn't make a real effort at investigating race-neutral means to accomplish diversity prior to using affirmative action," Blum says. Besides an injunction requiring the campus to admit her if she qualifies under race-neutral criteria, Fisher is asking for a broad declaration that the admissions policy violates federal law.