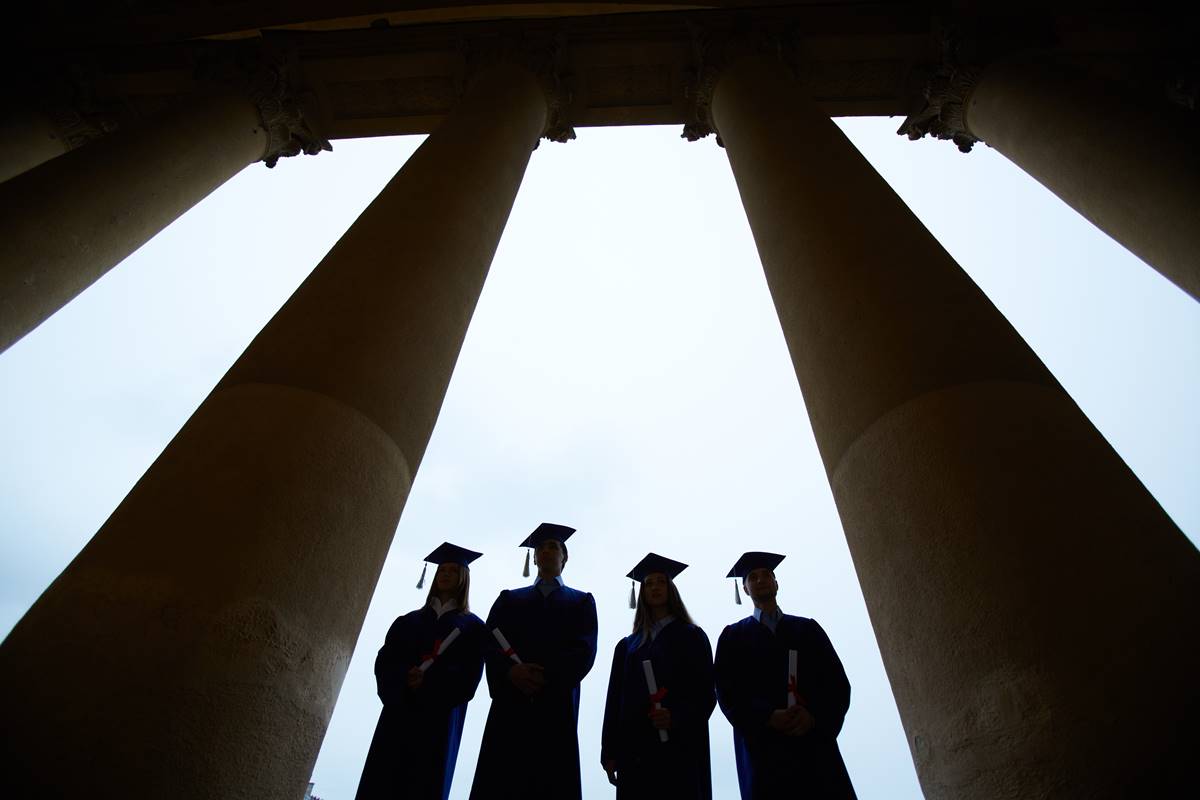 One of the curiosities that bored college editors survey every few years is the topic of men pursuing women's studies. Three such pieces appeared in the last month, in the Chicago Maroon today, in the Duke Chronicle yesterday, and in the Yale Daily News on April 2; all stressed the accessibility and relevance of women's studies to all potential takers, yet, like all previous reports, will undoubtedly convince most men to stay far away from the field.
Just how many men are pursuing women's studies? There are three male majors, respectively, at Yale and the University of Chicago, and three males earning minors at Duke. All persons interviewed on the topic for each paper – mainly students, but some administrators, praised the programs, and encouraged more male participation. Yale Dean Peter Salovey commented that given that "the name of the major features women's studies so prominently" men may "think superficially that the major is not relevant to issues of interest to them." What does he think? "Of course it is." Jonathan Feinberg, a Duke Student, was lured by a class titled "Sex, Money, and Power", "three great things" as he described to the Duke Chronicle. The cosmetic discussion of the subject's potential wide appeal to men (who wouldn't be interested in a Yale class nicknamed "Porn in the Morn", noted for its "famously explicit subject matter"?) reveals, typically, far different, and narrower emphases than romping gender and sexuality.
A large number of the students interviewed are frank about pursuing the study because of their sexual orientation, or avowed activist interests, or, as in the case of Daniel Klein, a student at the University of Chicago, both:
"It also sort of marks me as a queer person. I'm pursuing a 'gay major.' A man getting a gender studies major is most likely to be gay. But I'm cool with that. I'm into LGBTQ activism on campus," he said.
Yale students in the major, in seeking to stress the open nature of their program, reinforced Klein's point – as the Daily News reports:
But WGSS students emphasized that its curriculum does not equate women's studies with feminism. In fact, the major offers two separate tracks: one dedicated to women's and gender studies and the other to lesbian, gay, bisexual, transgender and queer studies, which attracts many – though not all – of the male majors.
Yes, women's studies isn't merely equated with feminism – it's equated with feminism and queer studies; the latter topic overwhelmingly attracts gays, just as the former does women – none of this demonstrates a less parochial program.
The political interests that tend to define the major, and attract like-minded students, can't be any aid in attracting objective male participation either. The Yale Daily News reported that students found even an entry-level course "more political than they had bargained for." Another student at Duke found that he "occasionally felt responsible when learning about women's oppression" and that "..being a white male, there's always this sense of guilt that always comes with learning about subjugation." It's no wonder that the field attracts students like Anthony Dowe, at Yale, who views the major as an "extension of [his] activist activities" regarding the field as a tool "to dismantle the reactionary practices of mainstream academics."
When seeking to explain why more male students don't pursue the field, each article leans towards accounts stressing male disinterest, a lack of associated career prospects, and in one case "homophobia." The participants seem unlikely to have considered the more fundamental reason for women's studies lack of appeal: a narrowly defined and ideological subject matter, which obviously holds precious little appeal to those that are not women, not gay, or fail to share the field's reigning presumptions. Elite universities steadfastly refuse to address this point – which ensures we won't likely see many males in women's studies, and that these concerned articles will remain a serial feature in college papers for years to come.