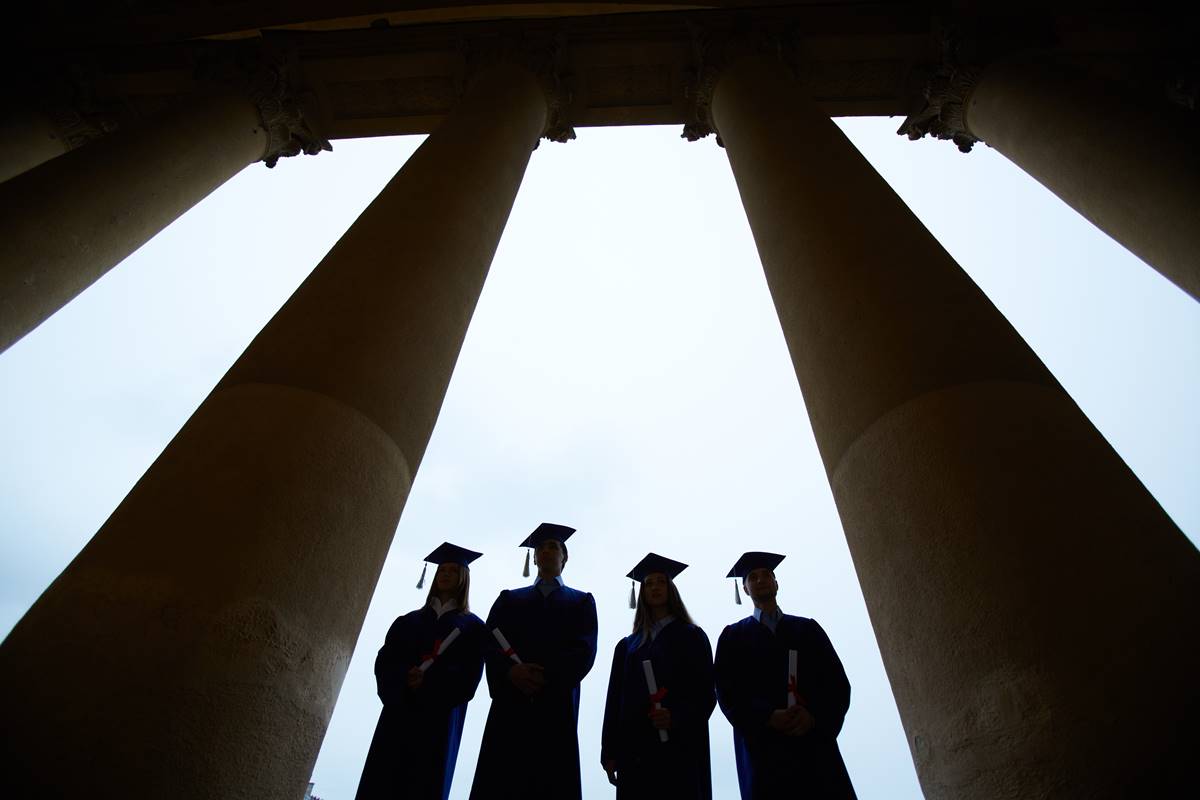 By Chris Kulawik
If you closed your eyes it sounded like any other college reunion.
Men clamored and women shrieked as old faces called to them from the growing crowd. They were old friends and classmates some four decades removed.
"I can't believe," echoed the voices of the baby-boomer crowd, "it was exactly a hundred years ago today. It's been so long"
"I know," replied one, mechanically, as if she had answered that call so many times before, "everyone changes."
They spoke of lost love and life, "summering spots" in Southampton, top twenty law schools for their kids, stock options and investments. More than one bragged about the new family sedan.
But as you opened your eyes the room changed. As the graying crowd ebbed towards the laughably bourgeoisie wine and cheese bar, name tags flashed against their crisply tailored pink shirts and retro-chic blouses:
"Tom Hurwitz, Math, Planning Committee"
"Jeff Bush, Fayerweather"
The list went on. Few included their year, but not all. There was no need to. This strange coterie of aged radicals had developed their own nomenclature.
Math, Philosophy, Fayerweather, Hamilton, Low.
These were not majors or dorms; they were occupied buildings.

As the program progressed and wine stores dwindled, a forty year class reunion evolved swiftly, without pause, into a strange and perverse veteran's affair. For little had changed in a half-century. Sure, there were "the kids" and "travel" and the ubiquitous "novel" that everyone was looking to publish, but for one weekend in April they were the distant memories. Now they spoke of occupied buildings as campaigns, old supporters as comrades lost to the vagaries of time, and Columbia, the institution, as the racist and imperialist enemy.
"I was Math, you?" asked one.
"Oh me?" replied another wistfully, "I was Philosophy for a bit, then Low. But maybe you knew my friend."
The mere mention of a building sent the crowd into a nostalgic uproar. Hamilton occupiers cheered for their building-mates, while the Math contingent cheerfully booed. Their violent, illegal and embarrassing occupation has become a childish rivalry.
And as your eyes adjusted to the strange surroundings of a small plaza surrounded by the authoritarian architecture of mid-century giants, you saw more tangible reminders of a generation stuck in time.
In one corner a Communist sexagenarian, his glistening gray hair tucked neatly into his revolutionary garb, struck up a conversation with a well-to-do professional. He wore on the breast of his finely cut suit an old SDS pin, recently buffed, and his friends donned "Impeach Bush" stickers and obligatory "Obama '08" pins. Across the room a generously proportioned protestor bounded group to group with a grin on his face and a photo clutched tightly in his hand. Minutes later our paths crossed. I saw the print; it was the same man but 40 years younger and 100 pounds lighter. It was his mug shot. He cherished it.
And before I knew it he was gone, off to show his picture to another group.
So it is with great skepticism that I broach the organizers' claim that the "conference" was not a "celebration" of the events of 1968, but an attempt to "pass on first-hand accounts" and offer a "historical correction to the half-truths and folklore." Why? Because they remember the past in such a way that despite "how far they have come since occupying buildings," their actions, like their youth, are idealized and enshrined. In the words of one vainglorious panelist, "We were not so much concerned about the conditions on campus, or the trials and tribulations of being a student, but of our obligations to history."
Hegelians, it would seem, are not short on hubris.
For four days in late April Columbia struggled with her institutional history. Radical apologists and sympathizers would have us believe that their actions have been misunderstood and misappropriated. University President Lee Bollinger is one of them. He was the "first president in 40 years" to "welcome" the protesters back to campus. Bollinger, the defendant in two eponymous Supreme Court affirmative action cases, Grutter v. Bollinger and Gratz v. Bollinger, spoke not only at the conference's opening ceremonies, but at a second event as well, Political Action and Official Response. The week's speakers included Columbia SDS leader Mark Rudd, Jamal Joseph, former New York Panther 21 defendant and current chair of the Columbia Graduate Film Division, Tom Hayden, author of the Port Huron Statement, and a host of other activists-cum-academics.
In returning to Columbia with the support of the administration and various departments, the rioters have begun to normalize their radicalism. They have taken every step to exclude those voices critical of their means and ends.
It's revisionist history at its worst.