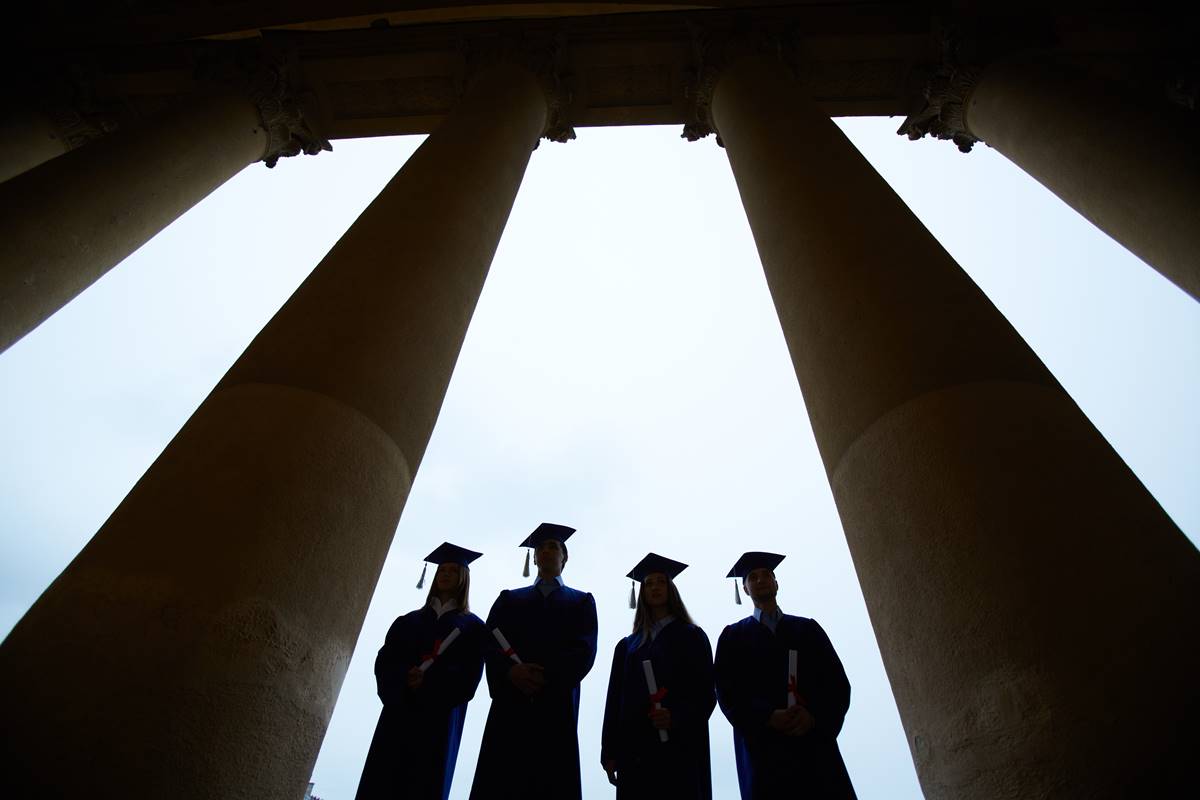 Will Shortz, the famous crossword puzzle editor for the New York Times, gave the commencement address last week at his alma mater, the University of Indiana. Using his trademark cleverness and brain-taxing ambiguity, Shortz has brilliantly transformed the modern crossword. Early in the week, his Times puzzles are fairly easy (Monday, Tuesday) but each day's puzzle gets a bit harder, and by Friday and Saturday, the crosswords are maddeningly hard. Here are three of my favorite Shortz clues: "rural strip" (answer: Lil Abner, "digital monitor" (answer: manicurist) and "They include M, L and X L" ( the answer was Roman numerals). After listing some famous Indiana graduates (Jane Pauley, Kevin Kline, Dick Enberg, Tavis Smiley, Robert Gates, Wendell Willkie) Shortz quizzed the new graduates about prominent former students.
Here is his commencement quiz:
1) Hoagy Carmichael — composer, pianist; best known for writing the melody to "Stardust," graduated from IU in 1926 with a degree in what?
a. Mathematics
b. American Literature
c. Music Education
d. Law
2) Robert James Waller Jr. — author of the best-selling novel The Bridges of Madison County, graduated in 1968 with a degree in what?
a. Business
b. Engineering
c. Dentistry
d. Art History

3) Jeri Taylor – TV scriptwriter and producer. Best known for her contributions to the Star Trek series. She has also written for Quincy, Little House on the Prairie, Magnum, P.I., and other shows. Jeri graduated from IU in 1959. What was her major?
a. Religion
b. Astronomy
c. Health, Physical Education, and Recreation
d. English
4) Michael Uslan — film producer, originator of the Batman movies, holder of three degrees from IU, did something unusual at the universrity. What was it?
a. He joined a sorority
b. He founded the IU lacrosse team
c. He created and taught the country's first college-accredited course on comic books
d. He wrote an animated short film that was nominated for an Oscar
(Answers: 1d, 2a, 3d, 4c)
Here's a question of our own: while at the university Shortz majored in:
a. political science
b. journalism
c. astronomy
d. holistic medicine
e. enigmatology
(The answer is e, Shortz is believed to be the only college graduate in the world who majored in enigmatology, the art and science of puzzle construction.)