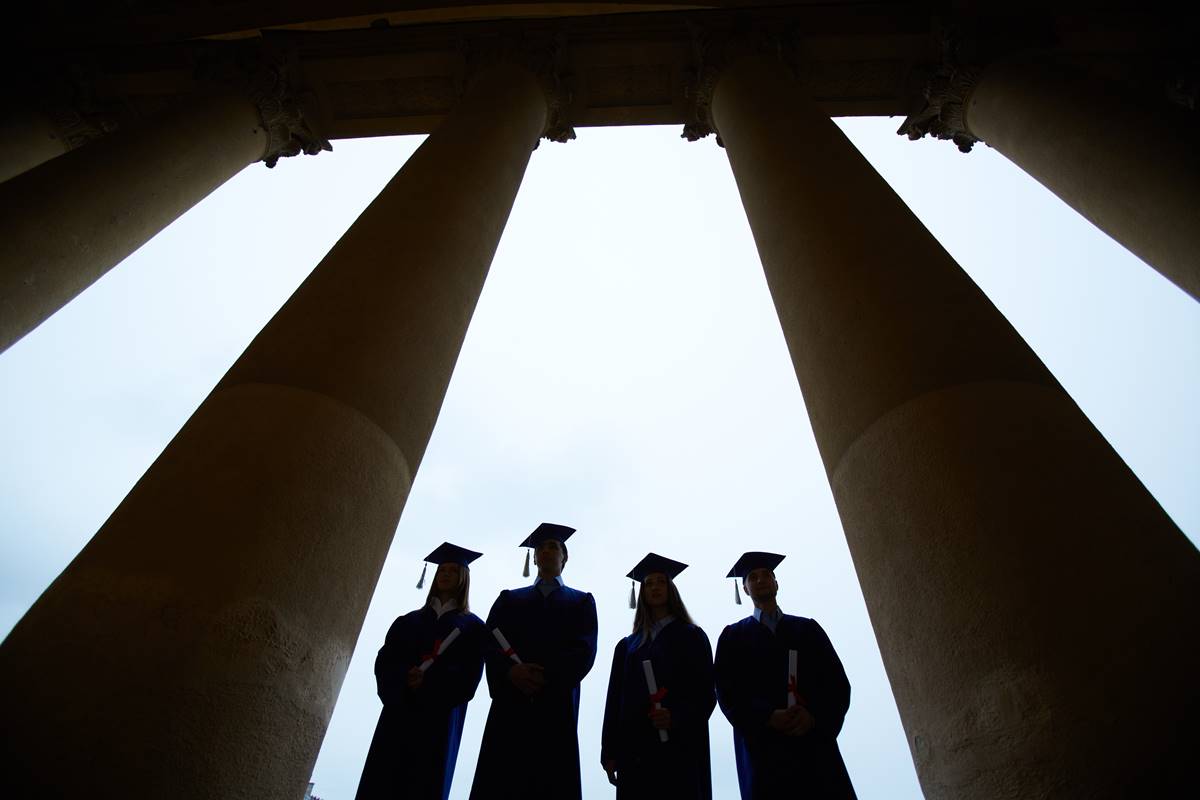 This past winter, Andy Ram and Jonathan Erlich, a men's doubles team who captured the 2008 Australian Open championship, announced plans to enter the ATP tournament in Dubai. Normally, tennis players' schedules aren't big news. But Ram and Erlich are citizens of Israel, and the government of the United Arab Emirates prohibits holders of Israeli passports from entering the country. (Indeed, a UAE visa page can't even bring itself to concede that the country's name is legitimate: "Nationals of 'Israel' may not enter the UAE.") At the last minute, despite ATP rules that should have guaranteed both their entrance into the tournament and their safety while in Dubai, the duo withdrew – acting under pressure, it was widely believed, from the ATP tour and the UAE government.
Given the contemporary academy's professed celebration of "tolerance" and "diversity," at first blush it might seem inconceivable that a major research university would establish a co-equal branch of its institution in a country that discriminates on the basis of national identity. Yet NYU is planning to do just that. A university press release described "NYU Abu Dhabi," which will open in 2010, as "a major step in the evolution of NYU as a 'global network university."
The university, which the Abu Dhabi government will fund, "will be a residential research university built with academic quality and practices consistent with the prevailing standards at NYU's Washington Square campus, including adherence to its standards of academic freedom. The development of all the programs at the Abu Dhabi campus will be overseen by the New York-based faculty and senior administrators." And graduates will receive the same NYU degrees given to students who attend the university in Manhattan.
NYU Abu Dhabi is the handiwork of NYU president James Sexton, who sees the new university as a step ahead in globalization. It's also a step ahead for NYU's finances. The Abu Dhabi government has already given a $50 million "down payment" for the institution, with promises of more money to come – including assistance for NYU's endowment, which lags well behind that of Harvard, Yale, or Princeton.
In an interview with New York, Sexton came across as at best a naif and at worst an academic version of George W. Bush peering into Vladimir Putin's soul. The NYU president recalled an instant "electric" connection in which "the crown prince told me that he felt it in my handshake, in my eyes, in my aura at that first meeting… I knew right then and there that we had found our partner."

Even more oddly, Sexton pointed to the War on Terror to rationalize his decision. "After [9/11], we were forced to confront the critical choice of the 21st century," he told New York. "What is our attitude toward 'the other' going to be? Is it going to be a clash of civilizations? Or is it going to be an ecumenical gift?"
Sexton's invocation of 9/11 might have been more compelling if his university were not receiving a massive cash inflow from one of the three countries that had recognized the Taliban regime in Afghanistan.
Imagine the faculty outcry if NYU had tried to open a co-equal university branch in a country that, say, forbade entrance to citizens from sub-Saharan African nations. Yet NYU's refusal to see as a deal-breaker the UAE's discrimination against Israeli citizens has met with, at most, a muted action on campus.
Lawrence Schiffman, chairman of NYU's Department of Hebrew and Judaic Studies, assured Jewish Week that "NYU would not go there without the right to have Israelis come to the campus, and we have received positive assurances. The university plans to test those assurances quite early." Yet to the same publication, Ron Zweig, who holds the Taub Chair in Israel Studies at NYU, appeared to backtrack. Zweig said that people shouldn't be overly worried if the UAE denied visas to some Israeli professors: "I respect the right of Abu Dhabi not to rock the boat in the Arab world. They have enough issues in establishing a liberal arts university with full academic freedom, equal rights between men and women – all of the things that characterize an American university campus [at least in the ideal]. Adding this issue I think is not very wise."
The UAE, of course, discriminates on more than the basis of national identity. Like every other Arab government, it has outlawed homosexual behavior. Amy Spiro, a columnist for NYU News, was struck by how the UAE's anti-gay laws seemed to attract much more concern from campus organizations than did the regime's discrimination against Israelis. Even so, the university choosing to tie itself to the UAE has created something of a problem for the politically correct left on campus.
Kerwin Kaye, an American Studies Ph.D. student who describes himself as bisexual, accused Sexton of not having thought through the issue in a fall 2007 campus town hall. He "basically dismissed the concern and said it's not going to be a problem," lamented Kaye.
Yet much like the GLBT activists who recoiled from criticizing Mahmoud Ahmadinejad during the Iranian president's 2007 visit to Columbia, Kaye quickly retreated. "In bringing up these issues," he declared, "I do not wish to exacerbate anti-Islamic or anti-Arabic prejudices. As with the status of women, the status of homosexuality in Middle Eastern countries is extremely complex, and people should avoid the idea that the West is inevitably more tolerant or accepting." How reassuring.
Sexton has responded to such concerns with an almost blase attitude: "I would say to any student here that wants to go to the Abu Dhabi campus, 'Go.' Gay students, Israeli students, I refuse to think in those categories."
How, exactly, would Israeli students obtain entry into the country? Sexton doesn't say. Perhaps gay and lesbian students, meanwhile, could devote their time to avoiding "the idea that the West is inevitably more tolerant or accepting" of gay rights, as they spend four years in a country where homosexuality is illegal.
Sexton's embrace of NYU Abu Dhabi is especially unfortunate, given his general record as a courageous voice for common sense in higher education. Take, for instance, his handling of the quixotic 2005-2006 crusade by the UAW and a group of professors called "Faculty Democracy" to compel Sexton to recognize a graduate student union – with all the educational and academic freedom difficulties such a move would have entailed.
In the fall 2005 semester, pro-union teaching assistants went on strike shortly before grades were due. But Sexton didn't give in to the mob. He also played a savvy p.r. game, offering to pay the strikers through the end of the semester, despite the hardship their actions created for NYU undergraduates. A few weeks into the strike, the Wall Street Journal's "Taste" page perceptively summarized the situation: "The real issue is whether the union mentality and the blunt weapon of collective bargaining are any way to advance academic excellence. The last four weeks at NYU demonstrate that they are not."
The next spring, Sexton resisted pressure from the 200-plus members of "Faculty Democracy," who passed a resolution that included threats of "withholding grades, implementing a moratorium on the graduate admissions process," and canceling all discussion sections, so that such a section could not "legitimately be held to have failed to meet owing to the absence of a TA or preceptor."
Ironically, some of Sexton's "Faculty Democracy" critics are exploiting his UAE gambit to revive their predictable, if tired, line of critique. "Faculty Democracy" leader Andrew Ross, for instance, complained that with the Abu Dhabi move, "NYU is behaving exactly like a corporation that is entering its mergers-and-acquisitions phase. To a lot of the faculty, it just feels cheap, like we're just another brand being bought in a worldwide shopping spree, like Gucci."
The UAE, obviously, is a country of considerable strategic and economic importance to the United States. It also is more moderate than many other Arab nations. NYU professor Itamar Rabinovich, the former Israeli ambassador to the United States and a supporter of the new university, has observed, "This is a period of very much improved relations between Israel and the Gulf states… Israelis – mostly businessmen – do go to Abu Dhabi. …I have not spoken with anyone who has spoken against" the NYU Abu Dhabi idea. Indeed, it is in the strategic interests of both the United States and Israel to try and develop better relations with the UAE.
But should universities sacrifice their ideals to advance the realpolitik interests of U.S. foreign policy – or the economic interests of their endowments?