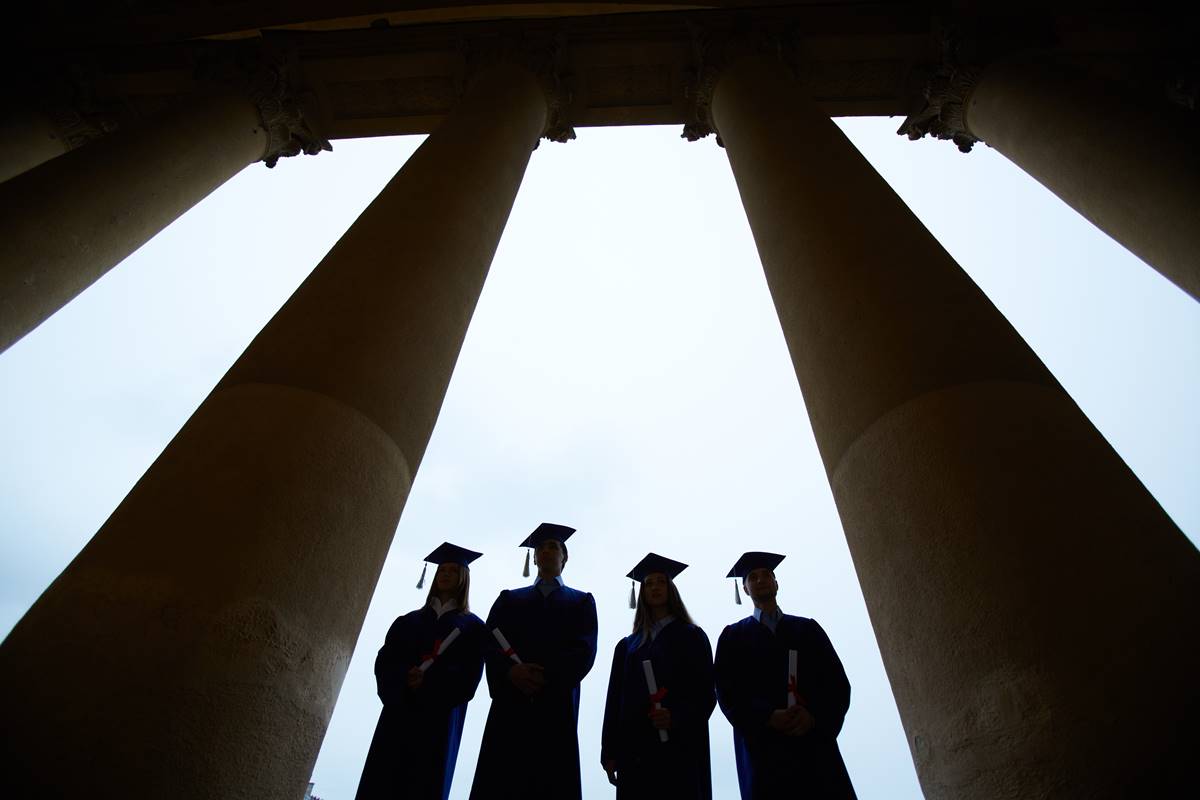 What are we to make of the decision by a growing number of "highly selective" colleges to scrap the Scholastic Aptitude Test (SAT) as a criterion for college admission, something brought to our attention recently when another pair of semi-elite schools (Smith and Wake Forest) joined these ranks? The New York Times story of May 27 reporting on the Smith/Wake Forest developments explains the matter thus: "The number of colleges and universities where such tests are now optional… …has been growing steadily as more institutions have become concerned about the validity of standardized tests in predicting academic success, and the degree to which test performance correlates with household income, parental education and race." If this is really what is driving the SAT defectors, they are deceiving themselves and misleading the public.
Let's begin with predictive validity. Among the countless studies done on this subject over the years, not a single one has failed to find a high correlation between SAT scores and academic performance in college, as measured by grades or persistence. On a personal note, during my ten years as Provost of SUNY, I had my institutional research staff repeatedly review the relationship between SAT scores and academic success among our 33 baccalaureate campuses and their 200,000 + students, and found – as all the national research has confirmed – a near perfect correlation. SUNY schools and students with higher SAT profiles had higher grade point averages and markedly higher graduation rates.
The other claim of test critics is that high school grade point averages are equal to or better than SATs as predictors of college performance. This, too, is inaccurate. Looking at all U.S. high school graduates in any given year, we find the distribution of grade point averages (GPAs) is remarkably uniform – and invariably bell-shaped – across the nation despite enormous local and regional differences in high school quality or curricula. There is statistically no way that such similar high school GPA profiles could accurately reflect the highly variable academic abilities of the American high school graduating cohort. If there is any truth at all to the claims of SAT defectors in this regard, it is that among their own students – most of whom have graduated from academically superior public or private schools – SATs and high school GPAs are highly correlated. Analysts have pointed out, however, that if high school GPAs were to more generally replace SATs as the primary admissions criterion to get into top colleges, grade inflation would very likely erode the predictive validity of GPAs even at privileged public or private high schools.

How about purported class and race biases? There is no question that poor and minority students do less well on SAT tests than affluent and non-minority students. But the fault lies not with the tests, but with the quality of education – and perhaps cultural and social factors – to which poor and minority students are exposed. There is absolutely no evidence that such students, when admitted on other non-test criteria, have greater academic success in college than would have been predicted by their SATs. What colleges really mean when they assert that their poor or minority enrollees do well despite low SAT scores is that, with sufficient additional counseling and academic assistance (and maybe some covert grade inflation), they can get such students to succeed.
So what is really going on? The most honest explanation for SAT defection is that elite institutions want to have it both ways when it comes to selectivity. Many – perhaps a majority – of non-selective U.S. colleges and universities (including most in SUNY) require SATs, but simply set low or flexible SAT score thresholds as admissions criteria. They recruit "diverse" student bodies by allowing for diverse SAT scores. Elite schools could obviously do this too, admitting students within a broad range of SAT scores. Having the SAT data could even give them a better handle on allocating their tutoring and counseling resources where they might be most needed. But then these places would no longer be "selective." And in the U.S. News kind of college ranking protocols, selectivity is one of the key indicators; not being selective throws you into ranking purgatory. Therefore, by feigning indifference to SAT scores they either force the rankers to look only at the other collegiate characteristics in which they typically excel (like expenditures per student, faculty-student ratios or endowments); or even more disingenuously – knowing that most of their top admittees will have furnished SAT scores "optionally" – they do report SAT averages, conveniently cleansed of the otherwise low-scoring diversity cohort.
Frankly, if SAT defection were only limited to the rarified world of semi-elite liberal arts colleges, I would not care one way or the other. It's a free country; these are private institutions and if this is where political correctness du jour takes them, so be it. The greater potential harm in discounting SAT or comparable objective tests as admissions criteria will be visited on non-elite institutions, most of them public, that enroll the lion's share of American college students. They will drink the anti-SAT admissions Kool-Aid promoted by their richer, more "selective" peers but won't have the resources to process and evaluate the kinds of subjective applicant characteristics that could serve as substitutes or surrogates for SATs. And, unlike their more affluent private peers, they certainly won't be able to compensate for the academic deficiencies of entering students with supplemental tutoring or counseling.
I sincerely hope that SAT defection is only a fad, limited to small high-end institutions. The arguments advanced by the as yet tiny band of top colleges or universities that are abandoning the SAT are empirically unfounded, if not downright fraudulent. When it comes to protecting their own academic standards, they may have any number of ways in which they can live without SATs, both in choosing whom to admit, and teaching them once they are enrolled. Unfortunately, however, the collegiate stratum from which SAT defectors come serves as a role model for the rest of higher education. Thus, the disparagement of the SAT as an admissions criterion by the top tier schools may set an unfortunate precedent for the rest, risking widespread debasement of national collegiate academic standards that are not all that high to begin with.