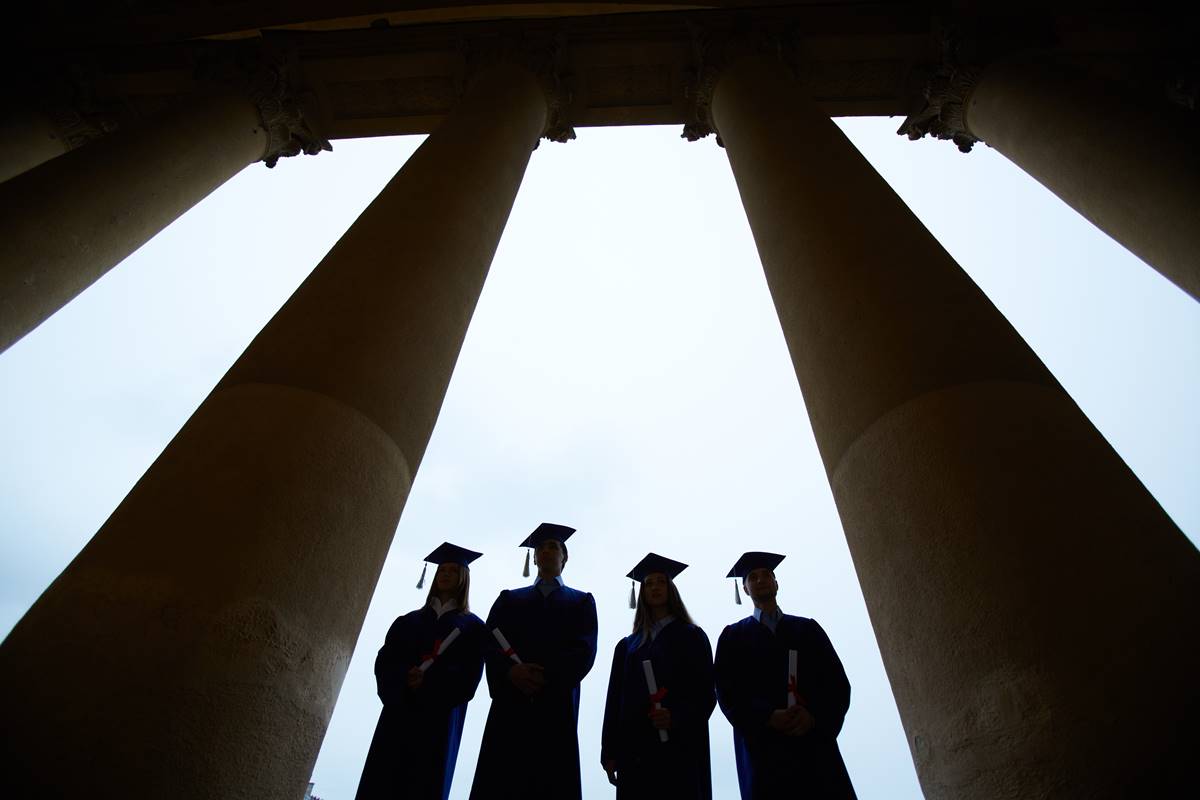 Times are tough these days for self-styled progressive colleges. Last week Antioch College, the venerable liberal-arts institution in Yellow Springs, Ohio, that never recovered from the 1960s, shut its doors and laid off the last of its faculty members who had served an ever-dwindling number of students. And now, the New College of California in San Francisco, founded in the spirit of the 1960s, has shut its doors, too. Out of money, nearly out of students, and unable to pay its teachers and staff since November, the 37-year-old New College staged its last graduation on Saturday and announced its closing.
Antioch, founded in 1852 and once regarded as one of the top liberal-arts colleges in America, died because a series of ill-considered management decisions, starting with an affirmative-action program in the 1960s that flooded the campus with poorly prepared undergraduates and an out-of-control student strike in 1973 that decimated the student body and fostered an obsessively politically correct campus culture that turned off most applicants and inspired many of those who did attend to transfer elsewhere. New College, on the other hand, seemed to have been out of contact with reality from the very beginning. Established in San Francisco's arty Mission District in 1971, New College billed itself as an "alternative" school designed to lure non-traditional students by handing out generous college credits for "life experience" and offering master's degrees in such fields as activism, social change, and something called "creative inquiry." The watchword at New College was "idealism," which usually meant ultra-leftist politics. The graduate psychology program, for exampled, proudly touted its commitment to feminism. Journalists typically described New College and its programs as "quirky."
New College's record-keeping and financial affairs seemed to be infected with the same insouciance toward mainstream mores as its educational philosophy. In February, the school lost its accreditation from the Western Association of Schools and colleges because of "problems that included financial questions; irregularities in admissions, enrollment and awarding of credit and grades; and poor documentation of student records and financial aid," the San Francisco Chronicle reported. The U.S. Department of Education, expressing similar concerns, had refused to release more than $1 million in financial aid to students, a fatal blow to the students, many of whom had been surviving on federal loans and grants, and to New College itself, which had almost no other sources of income besides the federal financial aid collected by its students. The Education Department had been troubled by the school's chaotic record-keeping and apparent accounting irregularities, although there has been no finding of wrongdoing by New College administrators.
According to a February story in the San Francisco Weekly, student tuition went in part to keep afloat a "tangled real estate and credit operation" in which the college acquired or tried to acquire dubious properties (such as a former flophouse that was supposed to become a student dorm), mortgaged them to the hilt in order to buy more properties, and used student tuition in part to service the loans. The Western States accreditors also gave credence to allegations that New College's recently resigned former president, Martin Hamilton, and several of his close friends had run the campus for years as a personal fiefdom, so that "many faculty members felt they were living in a culture of currying favor, rather than a culture of accountability." What with a wholesale cancellation of classes last spring by disgruntled unpaid professors (who also discovered they had no health insurance because New College hadn't kept up on the premiums, New College's enrollment, which had topped 700 at its peak, had slid to about 300 when it announced it would cease operation. By June some of them, including those enrolled in New College's law school, had been able to transfer elsewhere, but many others discovered that other graduate schools wouldn't accept many of their credits.
Mismanagement obviously had a lot to do with New College's closing, but as several comment-writers on the San Francisco Chronicle's website note, a key factor was undoubtedly New College's failure to realize that the 1960s are over–and so is the heyday of "progressive" college education.. "Could it be that 'quirky' is not selling anymore?" asked one commenter. Another wrote: "'Alternative' is one thing, but unless you plan on finding an 'alternative' grad program and 'alternative' Ph.D. program for an 'alternative' career, getting an 'alternative' degree is a waste of time." Apparently that's what a lot of potential New College students thought, too.