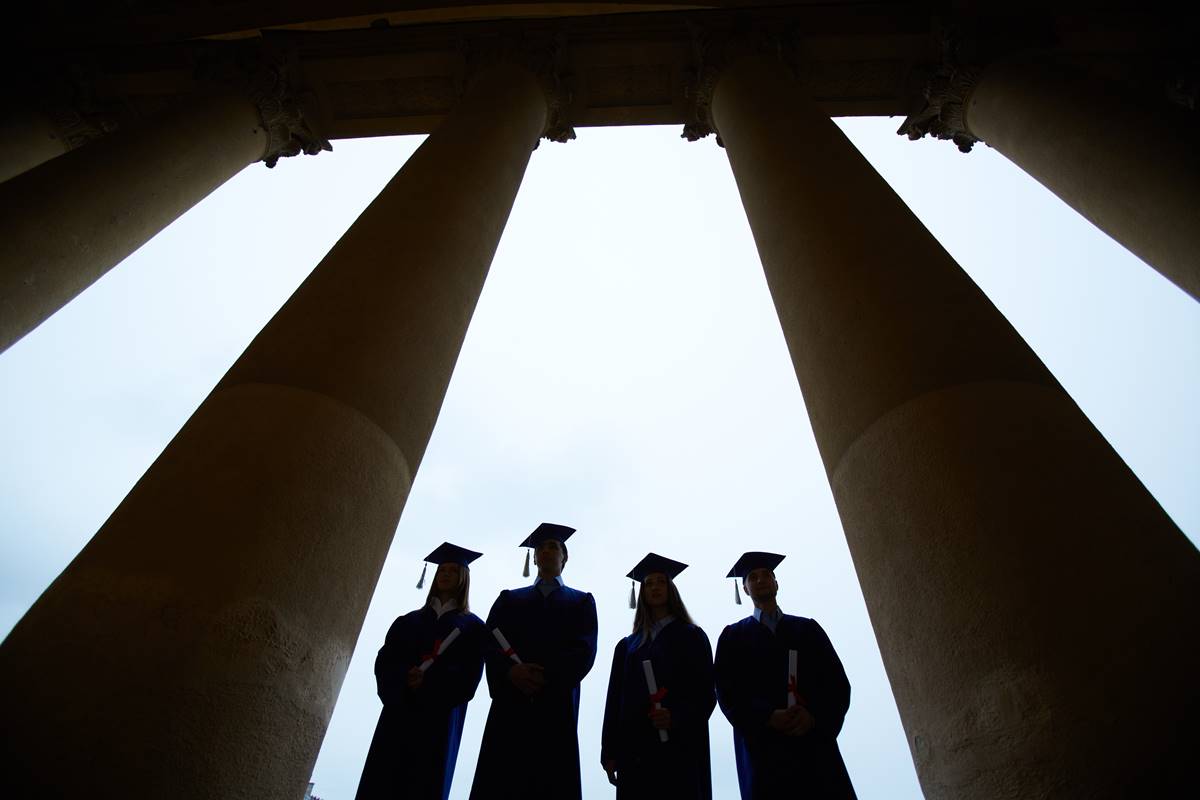 In 2003 Lee Bollinger, president of Columbia University, decided that the one-year curriculum at the university's historic Graduate School of Journalism wasn't intellectual enough, because it focused on the acquisition of practical skills such as reporting, editing, and broadcast techniques rather than training fledgling journos for what many of them would rather be: public intellectuals. Bollinger proposed scrapping the craft-based curriculum that led to a master of science degree in journalism in favor of a two-year master of arts program that would focus on the theory of journalism instead and require students to take classes in liberal arts, economics, and other disciplines taught outside the journalism school at Columbia.
Bollinger's vision followed on the heels of the "public journalism" movement of the 1990s, in which writers such as the Atlantic's James Fallows proposed that reporters re-imagine themselves as educators of the citizenry, alerting newspaper readers to the weighty issues that they ought to care about (usually viewed from a politically liberal perspective, whether they actually cared about those issues or not.
The public journalism movement came to naught. Circulation and ad sales for daily papers were already declining thanks to Internet competition, and publishers preferred to sell what papers they could rather than try to uplift their readers into appropriately liberal attitudes. Bollinger's grand idea for reforming the Columbia J-school, which, under new dean Nicholas Lemann, would have reduced the skills component of the program to three months of summer courses, did not fare well, either. Students, alumni, and faculty went into revolt, partly because the tuition and fees alone for the one-year program were already hefty enough (they currently approach $47,000 for ten months of schooling) without their being doubled, and partly because treating journalism as a craft and a profession rather than as a vocation to pontificate had served them fine in the real world, where an M.S. from Columbia at least guarantees job interviews at media outlets. The M.S. program remained intact, while the M.A. program was trimmed to a single optional extra year available to M.S. graduates and mid-career journalists.
Now, however, what Bollinger and Lemann could not get into the Columbia J-School via the front door has arrived at that university and 11 other journalism schools via the back door. Two major foundations, the Carnegie Corporation of New York and the James S. and John L. Knight Foundation—have pledged $11 million for a project described on a Carnegie-Knight web page as "revitalizing journalism education." The web page describes the "initiative," as Carnegie-Knight calls it, as "preparing future media leaders to be analytic thinkers, clear writers and communicators armed with an in-depth understanding of the context and complexity of issues facing the modern world." The money—to go to Columbia amd prestigious journalism programs at Northwestern, the University of Missouri, Harvard's Kennedy School of Government, and elsewhere—is supposed to help the schools broaden their curricula with liberal-arts courses taught elsewhere on campus that will presumably train students in specialized beats in say, economics, science, or medicine. Alberto Ibarguen, president of the Knight Foundation, described the goal of the cash transfusion as an effort to create a brand of journalism that "bestirs the people" and resurrects the classic newspaper goal of helping "define the communities we lived in by sharing events that happened to neighbors, by defining the problems and possibilities and by connecting people with a shared language and a sense of place."

Sounds like the return of public journalism with a vengeance. And some of the projects already in the works with Carnegie-Knight funding (according to the Chronicle of Higher Education)—courses at the University of Nebraska on issues relating to American Indians and a interdepartmental collaboration at the University of North Carolina to design courses on aspects of globalization—make it clear that this means liberal journalism.
Many questions might be asked about this venture, including the obvious one of why top journalism schools at macro-endowed universities such as Columbia or–for heaven's sake!–Harvard, really need foundation dollars to help them revamp their course offerings. But the major question is this: At a time when nearly every major newspaper in America—the New York Times, the Los Angeles Times, the Wall Street Journal—is laying off reporters and editors in the wake of collapsing circulation and advertising—is it a wise use of anyone's money to train young people in the notion that journalism consists of shoving medicine down readers' throats? That's not going to sell a lot of papers.