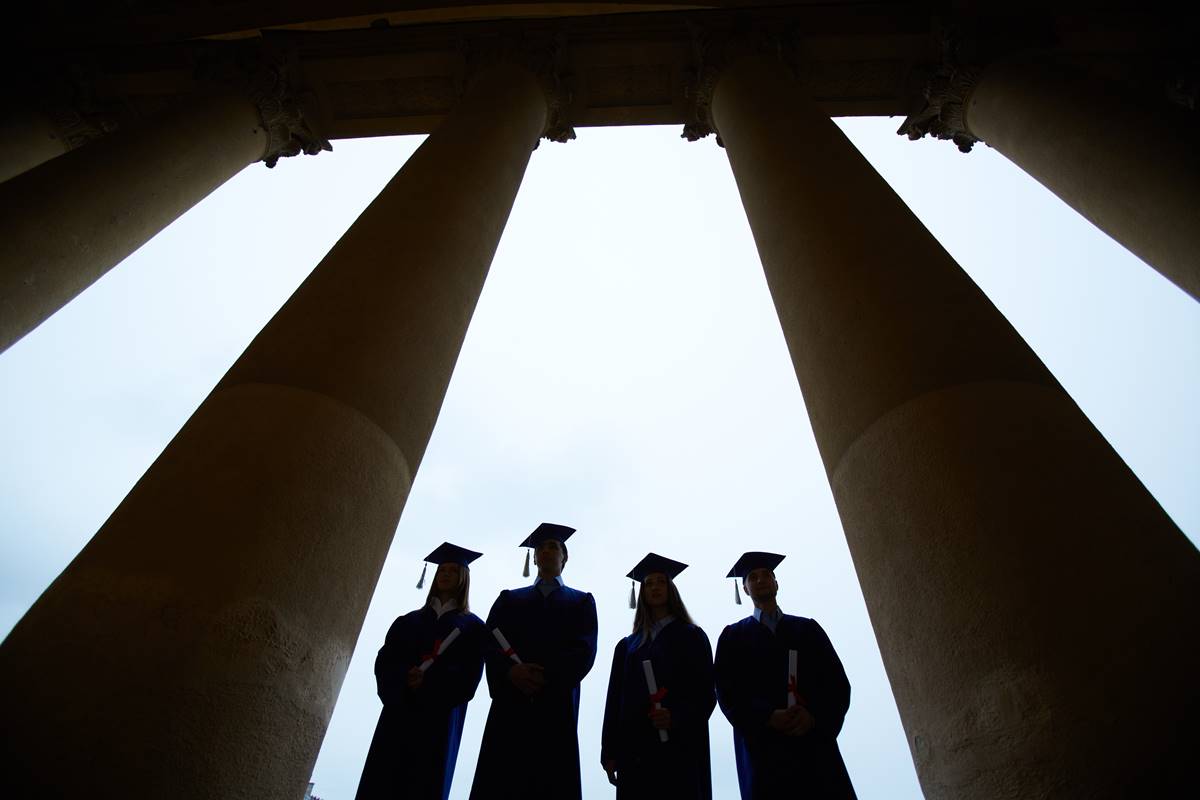 Gordon Gee, president of Ohio State University since October 2007, holds the record for heading the most universities in America. Here's Gee's history at the helms of U.S. institutions of higher learning: West Virginia University (1981-1985), University of Colorado-Boulder (1985-1990), a first round at Ohio State (1990-1997), Brown University (1997-2000), Vanderbilt University (2000-2007), and now, Ohio State for a second stint as as academic CEO.
Gee is famous for his belief that universities should be run more like private corporations, which has sometimes translated into securing private-corporation level salaries for himself as chief executive as well as lavish remodeling jobs on the on-campus mansion that is a typical perk of a college president's job. At Brown, for example, Gee had the president's house redecorated to the tune of a reported $3 million, according to an article in the Village Voice, while disbanding the school's popular string quartet for no apparent reason and launching, without prior consultation, ambitious programs and expensive building projects for the sciences that were undoubtedly worthy ventures but miffed the faculty onto which they were sprung. After three years at Brown, Gee decamped for Vanderbilt, which offered him a reported $1.3 million annual compensation package (the second-highest in the country for a college president at the time) plus a tenured faculty position for his wife, and for the 2005-06 academic year, the university's board raised his compensation package to $1.8 million. At Vanderbilt, Gee gained praise for completing a $1.75 billion fund-raising drive two years ahead of schedule, boosting the Nashville-based school's endowment by nearly 50 percent, doubling funding for academic research, and aggressively marketing Vanderbilt, which saw a 50 percent rise in undergraduate applications during his tenure as well as dramatic rises in the SAT scores of its incoming freshmen. Gee also drew criticism for lavish spending and—again–high-priced renovations to the president's house.
When Gee moved to Ohio State for his second round as president last year, he became the nation's highest paid president of a public university, with a base compensation package of more than $1 million. One of his first official acts was…to hire yet more lavishly compensated high-level administrators for Ohio State. As the Columbus Dispatch reported, he increased the size of his governing cabinet from the nine executives employed by his predecessor, Karen Holbrook, to fourteen, eleven of whom will be making at least $300,000 a year (only three members of Holbrook's cabinet made that much). That figure doesn't include performance bonuses for senior executives, often 30 percent of salary, or deferred compensation (click here for a breakdown of total payouts under the new system). An outraged Richard Vedder of the Center for College Affordability and Productivity estimates that at least three of Gee's top-level hirees will make over $1 million this year, with Gee himself likely to take in twice that amount. Gee has defended the huge salaries as "competitive" and the only way to attract the "best people" to help achieve his goal of moving Ohio State, now ranked by U.S. News as 19th among public universities, to the next level.

Gee's private-sector CEO salary and those of his top advisors is part of a trend of rapidly escalating pay packages for top-level executives at universities. Five years ago the Chronicle of Higher Education noted that twenty-seven college presidents earned salaries of more than $500,000 annually, in contrast to about twelve in 2,000. Graphs accompanying the article indicated that the number of college presidents with salaries of more than $300,000 a year jumped from 25 in 1994 to 126 in 2002, and that salary increases for college presidents overall outpaced those for full professors on university teaching staffs by factors ranging from threefold to over one hundredfold. The Chronicle predicted that the "day of the million-dollar college president is drawing near" and in fact, had already arrived if you counted bonuses, deferred compensation, and the hundreds of thousands of dollars many college presidents earn annually for serving on corporate boards in their spare time. The Chronicle's reporter commended, "But as colleges have faced the effects of an economic recession by raising tuition, slashing academic programs, and cutting faculty and staff positions, the soaring compensation of college presidents, particularly at public institutions, has drawn increasing scrutiny, and sometimes criticism."
That was five years ago, and as Ohio State's experience with Gordon Gee indicates, million-dollar-plus compensation packages for top university officials are now fairly commonplace—as is one flip-side of those packages: the $50,000-a-year cost to students and their parents of attending a top private university. Ohio State is a public institution, of course, and the state legislature has frozen the undergraduate tuition for Ohio residents at $8,406 annually after a tuition hike in 2006. Nonetheless, this fall the university hiked nearly every other cost to students of attending Ohio State: room and board, health insurance, fees, tuition for graduate students and out-of-staters. Gee told the Columbus Dispatch that the money to expand the size of his executive cabinet by 60 percent at vastly increased salaries will come from budget-cutting elsewhere on Ohio State's campuses (Ohio State also has a $2.3 billion endowment that Gee presumably intends to increase)..
The university also maneuvered a 10 percent increase in state support for the university, at a total cost of about $7,200 per student (presumably adding up $791 million for Ohio State's 113,000 undergraduates and grad students). That's an impressive subsidy from Ohio's taxpayers, considering that the financially strapped state of Ohio, beset by a chronic economic recession and an unemployment rate that climbed to 7.4 percent in August, recently began cutting its budget drastically. Vedder of the Center for College Affordability and Productivity calls the big salary packages for Gee and his rapidly expanding inner circle, packages that which doubled the total base compensation for the elite group from $2.9 million to $5.8 million an example of "rent-seeking greed" at the expense of students, parents, and Ohio taxpayers. It will come as no surprise that part of the peripatetic college president's expansion of his cabinet consisted of doubling the number of highly paid lobbyists (or "government relations" people) in that group from one to two.