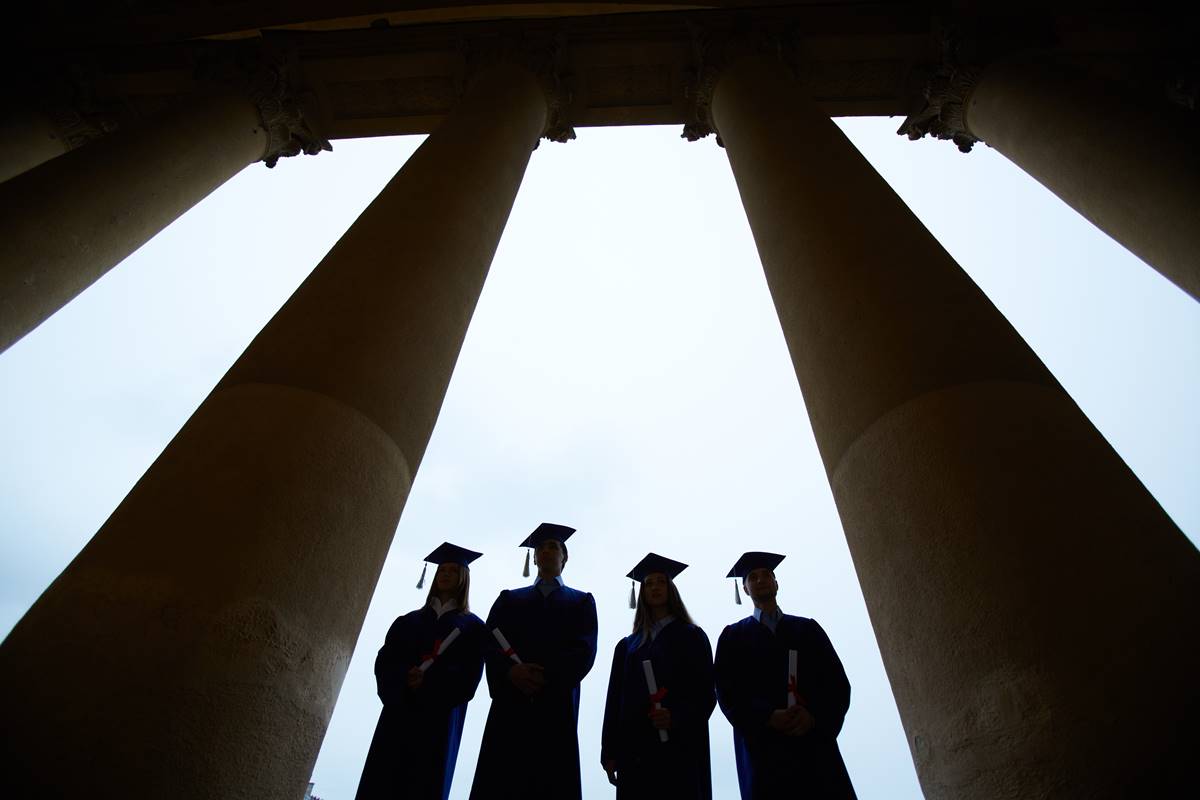 Apart from Barack Obama's call for students who perform national service to receive a college tuition credit, issues related to higher education received scant attention in the 2008 campaign. Yet for those interested in meaningful reform on the nation's college campuses, the election provides some intriguing possibilities—provided that Republicans move beyond the perspectives offered in the campaign and return to the higher education agenda articulated by conservatives and libertarians over the past 15 years.
On issues relevant to higher education policy, Obama was clearly the most centrist of the three major contenders for this year's Democratic nomination. John Edwards, who hitched himself to the far left of the party, surely would have been a paragon of political correctness. And before her reinvention as a tribune of the white working class, Hillary Clinton employed an often crude, gender-based identity politics.
A January New York Times op-ed typified how the Clinton campaign and its supporters reflected the excesses of 1970s feminism. Gloria Steinem (erroneously) rejoiced that "women over 50 and 60, who disproportionately supported Senator Clinton, proved once again that women are the one group that grows more radical with age."

Obama, on the other hand, sported an academic background without embracing the groupthink that dominates many quarters of the contemporary academy. As editor of the Harvard Law Review, he reached out to conservatives as well as liberals. During his stint on the University of Chicago law faculty, he likewise received praise from all sides of the ideological spectrum. And in his campaign, he mostly avoided race-based or identity politics appeals—even when he trailed Clinton among African-Americans and some called him not "black enough."
In 2007, on two causes celebres of the academic left, Obama elevated due process over political correctness—an unusual course for a national Democrat. In the Duke lacrosse case, the Illinois senator was the only presidential candidate, from either party, to demand that the Department of Justice investigate former Durham District Attorney Mike Nifong. This move came at a time when Clinton refused all comment on the case and Edwards' chief blogger mockingly wrote that "the poor dear lacrosse players at Duke are being persecuted just because they held someone down and fucked her against her will—not rape, of course, because the charges have been thrown out." A few months later, Obama resisted pressure from Jesse Jackson and Al Sharpton to make the "Jena Six" case a central element of his campaign—a decision vindicated as more facts emerged in what Charlotte Allen termed "the amazing disappearing hate crime."
Finally, an Obama presidency might revisit the race-based affirmative action upon which so much of the current academic establishment rests. (Politico's Ben Smith recently explored this issue in some detail.) In his endorsement of Obama, London's Tory mayor, Boris Johnson, astutely hypothesized that with an Obama victory, "we could even see the beginning of the end of race-based politics, with all the grievance-culture and special interest groups and political correctness that come with it."
It's an open question whether Obama as President will stand up to the diversity mantra. An early indication: will Obama ignore the complaints of Larry Summers' detractors and nominate the former Harvard president as treasury secretary?
I'm a Democrat who donated to Obama's campaign in both the primary and general election. But only the most closed-minded ideologue would deny that conservatives have dominated the recent battle of ideas in higher education. No politician can publicly defend the current situation of professors operating in a groupthink atmosphere, to the detriment of the students they teach. While liberals have mostly ignored the problem, conservatives have helped expose the alarming decline in intellectual pluralism on today's college campuses. They've also fought to uphold free speech on campus, advocated restoring merit and quality as the basic instruments for academic evaluation, and challenged the idea that diversity should form the preeminent goal in university personnel or admissions processes.
Over the past eight years, the Bush administration and congressional Republicans too rarely translated these ideas into policy. But when they did act, they had a positive impact—as in seeking to improve government oversight of Title VI programs, increasing funds for the teaching of U.S. history, upholding the rights of religious students on campus, or pressuring NCATE to drop its requirement that Education schools evaluate all prospective public school teachers for a "disposition to promote social justice."
Alas, positions taken by John McCain's campaign frequently, if unintentionally, undermined the higher education arguments offered by conservative over the past two decades. The clearest example, of course, came when McCain chose Sarah Palin as his running mate. As Heather MacDonald wrote at the time, the move caused Republicans to lose "any standing to criticize Democrats for playing the race and gender cards." MacDonald observed with horror how "the diversity epidemic had spread rapidly in the Republican political machinery," ignoring that "race and gender are almost never a valid job qualification . . . This tendency must be fought, not capitulated to." Kathleen Parker and David Brooks, among others, expressed similar concerns.
The Palin pick previewed a campaign environment that too often bordered on outright anti-intellectualism and damaged the GOP's position as a party of ideas. In the Wall Street Journal, Mark Lilla described the atmosphere as a "populist chic," characterized by some conservative intellectuals and publications defending a candidate best known for her "ignorance, provinciality and populist demagoguery."
Palin's beliefs and rhetoric also could cause long-term damage for those of us interested in higher education reform. Science professors are natural allies in the battle against campus groupthink—but they also have expressed concerns that the issue might serve as a stalking horse for creationism. Palin's support for teaching "intelligent design" in public schools will do nothing to soothe scientists' concerns about conservatives' long-term goals.
And the campaign's attacks on Rashid Khalidi (who Palin erroneously termed "Khaladi") seemed more like a scattershot indictment of intellectuals than a specific critique of Khalidi's troubling ideas. McCain and Palin so overstated their case (chiefly by comparing Khalidi to a neo-Nazi) that they managed to generate a sympathetic backlash in favor of a man who had justified anti-Israel instruction in Columbia's Middle East Studies department on the absurd grounds that Arab-American students "know that the ideas [on Middle Eastern affairs] spouted by the major newspapers, television stations, and politicians are completely at odds with everything they know to be true."
The campaign's low point came on October 31, when Palin suggested that media criticism threatened her First Amendment rights. The statement drew mockery from liberals and attracted few defenders among conservatives.
But Palin's claim undoubtedly sounded familiar to former Columbia provost Jonathan Cole, who had defended his campus' anti-Israel faculty by implying that off-campus criticism violated academic freedom. The governor's argument surely resonated with Duke professor Wahneema Lubiano, who had claimed that those who challenged her rush to judgment in the Duke lacrosse case wanted to have her "shut up." In fact, the Palin thesis could have come from any spurious defense of unconstitutional campus speech codes.
To see the GOP's vice-presidential nominee articulate a view on freedom of speech that would have earned a "red light" from FIRE's rating system was depressing indeed.
Barack Obama burst onto the national scene with his 2004 keynote address, entitled, "Out of Many, One." His vision of a unified American people was probably the most popular element of his campaign stump speech. This vision also strikes at the heart of the academic establishment's preference for denying individualism and instead herding students and faculty into groups based on racial or ethnic identity.
Obama has repeatedly said that he desires a post-partisan Washington, focused on pragmatic solutions. Those interested in creating a more open, pedagogically and intellectually diverse environment on campus should take him at his word, and seek to prioritize the issue—all the while encouraging Republican politicians to abandon their flirtation with Palinism and reestablish the GOP as a party of ideas.