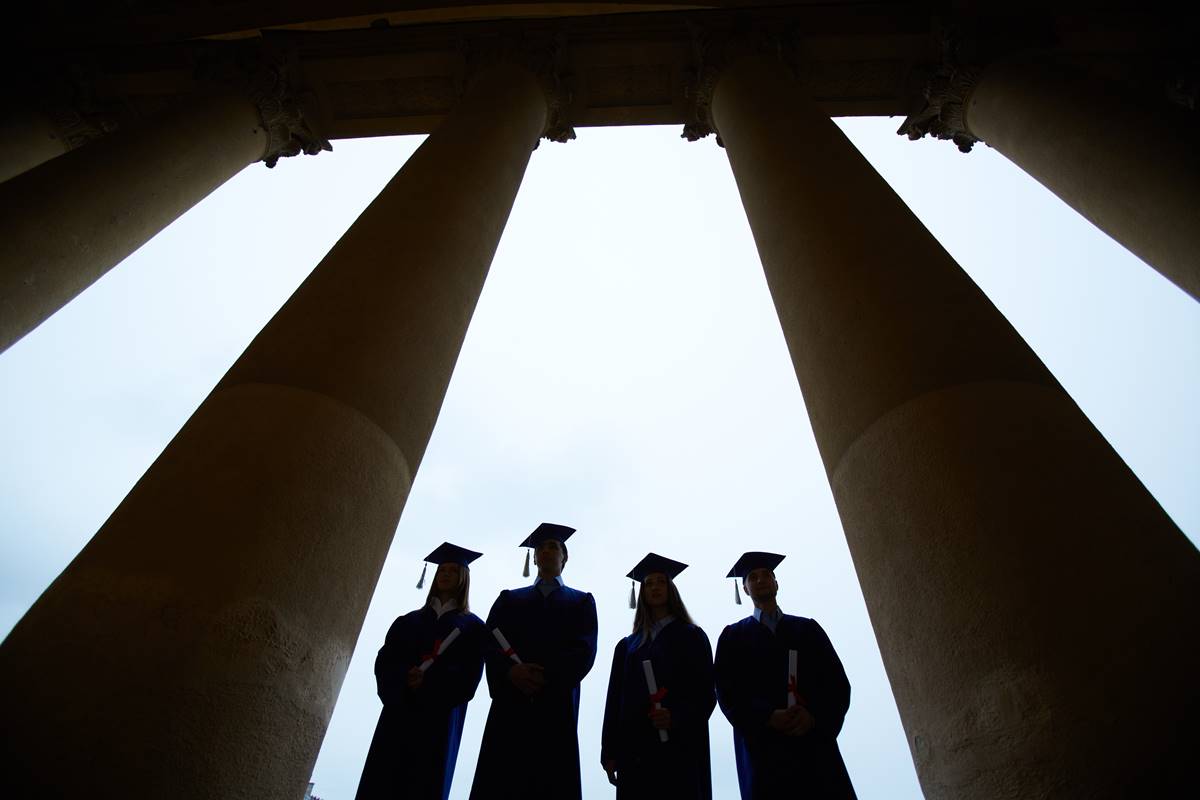 The Chronicle of Higher Education's annual survey of executive compensation in Higher Education was released today, and, as usual, remarkable for its upper reaches. Median salaries at public universities increased by 7.6% in the past year, delivering such plum earnings as Ohio University's $1,346,225 Presidential compensation, or the University of Michigan's $760,196. Not so bad a line of work.
The usual argument about whether this is obscene or a consequence-of-a-necessary-search-for-talent-in-a-hypercharged-world has already flourished today. And there are undoubtedly good points to be made in each particular. Margaret Soltan offers a brisk practical explanation at University Diaries:
Once you let university presidents convince you that universities are indistinguishable from corporations, you can't complain when the presidents insist on being paid like CEOs. It's the same point with football coaches at universities. The fact that they're at a place called a university is irrelevant. They're at a physical location subject to the exact same rules of the market as a real estate office, an investment bank, or a landfill. If there's nothing distinctive about a university, then there's absolutely no reason to expect people who take administrative jobs at a university to expect less compensation than they would get if they were running, say, a chain of dog grooming franchises.

This is undoubtedly true. It's one thing to tut-tut about Presidential salaries each year, but they're a logical extension of increasingly commercialized systems of administration, and, essentially importantly, of fundraising. Sure, the wages are considerable, yet consider what several of the best-compensated Presidents have accomplished, financially.
Mark Emmert, President of the University of Washington, earned $887,870. Yet since 2004, he reset a University fundraising goal from $2 billion to $2.5 billion, and exceeded that goal as of this summer, more than tripling the school's endowment from its 2000 status.
Mary Sue Coleman, the President of the University of Michigan, earned $760,196. Yet you needn't look far for some explanation; the Michigan Daily reported yesterday the receipt of $3.1 billion dollars in the Coleman-launched Michigan Difference campaign, the largest fundraising drive ever completed by a public university.
Looking for a moment to private universities, Johns Hopkins paid President William Brody $1.06 million. Yet he's raised over $3 billion dollars for the university during his tenure. A defense from the University's spokesperson, quoted in the Washington Post, that trustees have reckoned Brody underpaid "for the value he provides the university, and has provided the university for 12 years, in terms of improving our status in virtually every area you could think of across the board" is not inapt. Three billion dollars is a lot of value.
Universities are increasingly in the business of hiring champion fundraisers, and there's no question that a number of them are fantastically successful. Yet, in this case, as with so many finances in higher education, a rising tide in some quarters serves principally to make.. every boat more expensive. The Chronicle results aren't about a few talented administrators being heavily compensated – they're about countless presidents who, seemingly as a matter of routine, are receiving hefty year-to-year raises seemingly out of any scale to their accomplishments. As Richard Vedder sharply points out at the Center for College Affordability and Productivity blog:
The median salary of the surveyed schools rose 7.6 percent in the past year, vastly more than the inflation rate, even more than the tuition inflation rate, and certainly dramatically more than the compensation given to those who perform the core functions of teaching and research at our nation's institutions of higher education. To be sure, these increases were approved before the financial crisis hit. Nonetheless, they are consistent with the cynical view that the complaints of university leaders about inadequate funding may be just as much about shifting resources from taxpayers to their own personal pockets. This is "rent seeking" gone amuck.
Successful fundraising has, in a number of cases, proven an invaluable bulwark for public universities facing dwindling government subsidy, but it's an excellent question whether we'll see many austerities at the top. Margaret Soltan mordantly noted the timing of the University of Minnesota's (President, $733,431) announcement on Friday of a salary freeze for senior administrators. Several other public university executives have admirably refused compensation increases. Richard McCormick, the President of Rutgers, returned a $100,000 bonus, and Michael Hogen, the President of the University of Connecticut in Storrs, gave back a similar sum.
Yes, fundraising prowess will be rewarded, and yes, these rewards are probably out of scale to potential profits in the corporate world, but the academic sector, and most importantly, the public academic sector is not the corporate world. Unless they take some greater care with the appearance of their compensation, and a greater restraint in the use of taxpayer funds they may find soon themselves with no more sympathy than Lehman Brothers