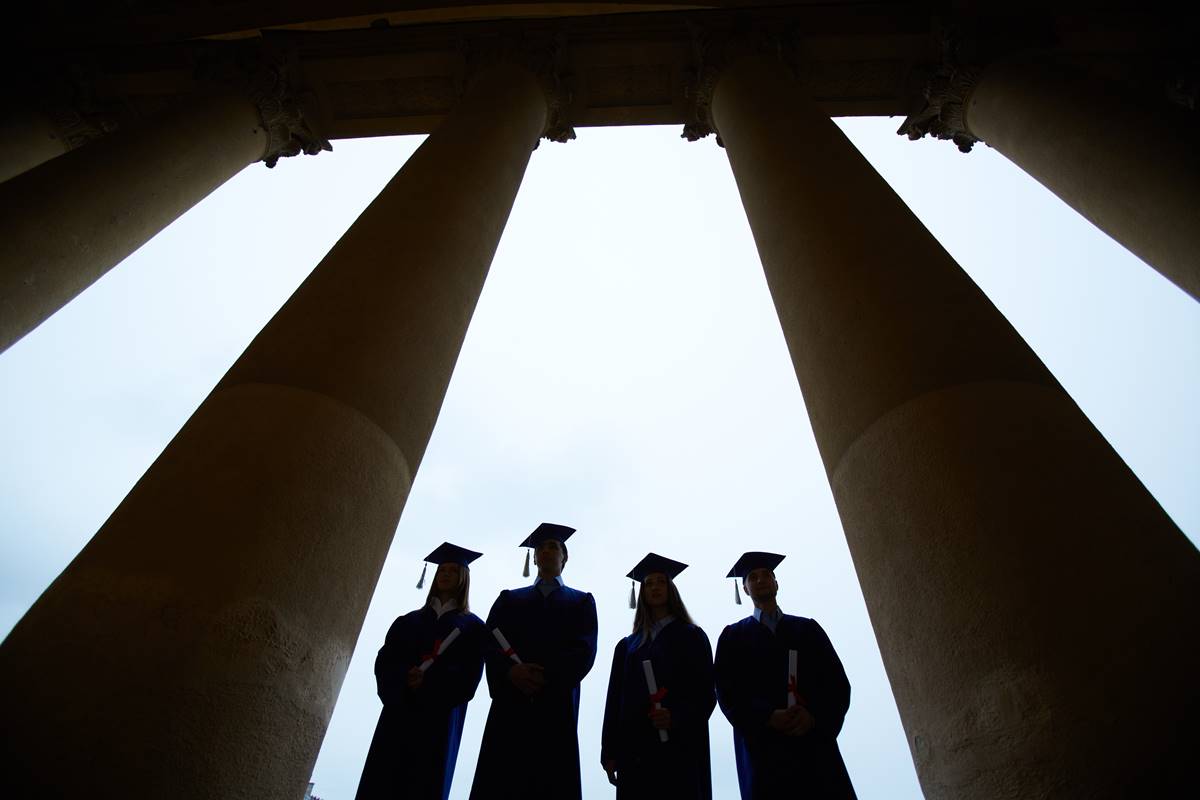 One thing to be said for the $42.5 billion or so in supposed stimulus dollars that publicly funded institutions of higher learning are trying to squeeze out of the incoming Obama administration's economic package is that the amount isn't too much larger than Harvard's $28 billion endowment. Oh, and it's also not too much larger than the $34 billion that U.S. automakers have been promised by the Bush administration in their own recent trip to Washington with hands extended. Since billions and billions of dollars are to the rhetoric of transition spokesmen and members of Congress what billions and billions of stars were to the rhetoric of the astronomer Carl Sagan, it's not surprising that colleges and universities want a little piece of an amount that, according to the latest Obama proposal, could be as high as $850 billion.
The other thing to be said is that the language used by college presidents and trustees is nothing short of astounding as they try to make a case that their institutions are goldmines of economic productivity rather than ultra-large line items in state expenditure budgets. A plea to Congress and the Obama administration to direct 5 percent of all stimulus funds directly to public colleges and universities, published last week in the form of an "open letter" occupying two full pages in the New York Times and Washington Post, paid for by the Carnegie Corp. of New York, and signed by 31 presidents and chancellors of state university systems, along with five higher-education bureaucrats, was grandiosely titled the Higher Education Investment Act, even though no such "act" either exists or is currently pending as a bill in Congress. The "act" contains some statements astonishing in their grandiosity as the academic CEOs self-servingly argue that a federal handout to their institutions today would be an "investment" in the America of tomorrow:
Here's a sample of the top academics' over-the-top assertions:

"Our nation is losing ground on a number of fronts critical to our future prosperity and national security. The United States has fallen from first place among nations to tenth in the percentage of our population with higher education degrees. Without a vision for education transformation, we will continue to slide. For the first time in our history the cohort of Americans ages 25 to 34 is less well educated than the older cohorts that preceded it. We cannot accept such dangerous signs that our future prosperity and security will be weaker than our past."
What the college CEOs (their institutions include the enormous California and New York state systems) mean by "education transformation" is campus construction projects, preferably buildings that can go up in a hurry, before officials in their states decide the federal cash might be more usefully spent elsewhere: "The dollars should not be subject to appropriation by state legislatures," the college presidents declare. And not only should there be no state oversight of those billions in construction spending, they aver, but they they'd rather not have any federal oversight, either: "No project-by-project approval in Washington, D.C., would be necessary; no new federal bureaucracy need be created." Who knew that our nation's top college administrators were libertarians?
What apparently lies behind the proposed campus building frenzy at federal taxpayers' expense is budget-tightening at the state level, a natural corollary to reduced state tax revenues in these tight economic times. The college presidents seem to feel a need to make an end-run around the state-level budget cuts and seem to be hoping that their proposed new labs and classrooms will look sort of like the new roads and other infrastructure that are the centerpiece of the Obama proposal. And just to be environmentally correct, the college CEOs adds that the planned new buildings would be 'green" as well as state-of-the-art.
The Carnegie-sponsored ad is one of a number of recent efforts by higher-education groups to grab some of the more than $1 trillion in stimulus and bailout money of various kinds that Congress and presidential administrations seem eager to hand out. The Association of American Universities has asked for $1.8 billion to enable more hiring of science and engineering faculty at research universities. The American Council on Education and other groups representing colleges and their faculty and students sent a letter to Congress last week that also begged for cash for capital projects as well as increases in student cash grants and loans as well as longer grace periods for repayment. The rub seems to lie in demonstrating that any of the billions thrown at campuses would actually stimulate the economy–that is, increase U.S. economic productivity—in any but a highly metaphorical sense. The Carnegie ad states that colleges would increase their "capacity to produce the people, ideas, tools, solutions, and knowledge infrastructure our economy needs to regain its momentum and to set a new trajectory."
Well, maybe. Yet, as Richard Vedder, president of the Center for College Affordability and Productivity pointed out, most college campuses gravely underutilize the physical plants they have right now, with classrooms empty most of time. Furthermore, Vedder wrote on the center's website, increasing square footage raises the cost of attending college, and many colleges have "squandered billions in recent years" constructing luxurious classroom buildings and dorms that look like upscale apartment houses.
Another critic, George Leef of the Pope Center for Higher Education Policy, pointed out that fewer young people might be choosing to complete college these days not because the government doesn't spend enough on education, but because the dropouts perceive that the cost isn't worth it. Due to erosion of academic standards at every educational level from kindergarten through college senior year (thanks to institutions' desperation to increase retention rates), "students can spend their four or five [college] years, accumulate enough credits to graduate, and yet learn little or nothing of value." Once these marginal students graduate, Leef said in a letter to the Wall Street Journal, they often "end up in mundane jobs that call for no academic preparation."
Furthermore, even the higher-education spokesmen themselves seem divided over how exactly they perceive that diverting boatloads of federal stimulus cash to college campuses, especially when for construction projects, will reinvigorate America's faltering economy. In the view of the Carnegie letter's signers, better buildings means better-educated young people, who will in turn get better jobs, etc., etc. But according to Terry W. Hartle, senior vice president of the American Council on Education, the chief benefit of better buildings (and more scholarship money) will be to keep young people in school and out of unemployment offices."We want to encourage people to stay out of an overcrowded labor market," Hartle told the Allentown, Pa., Morning Call.
Gee, billions and billions for warehousing 20-year-olds. That's how we're supposed to stimulate our way back to prosperity?