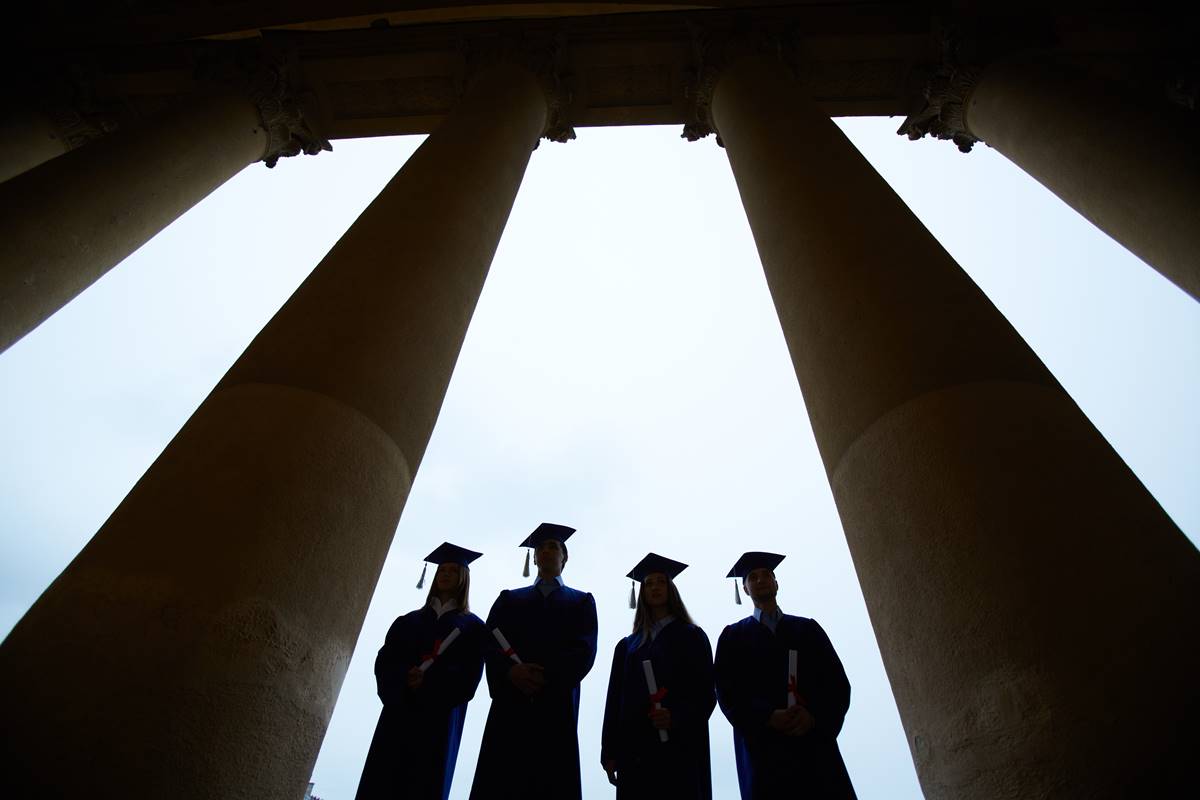 When Antioch College, the venerable liberal arts institution in Yellow Springs, Ohio, shut its doors in June 2008, its professors laid off and most of its students transferring elsewhere, it had become the shipwreck of a perfect storm of political correctness run amok. Now, more than six months later, Antioch's alumni have launched a plan to revive their alma mater with a "newly independent" (as a press release puts it) Antioch College, promising to raise $6.5 million in for the new entity right now and another $15 million over the next few years—but it's hard not to wonder whether the ghosts of the old Antioch, which over the past few decades nourished a campus culture so aggressively radical that few students wanted to enroll—won't continue to haunt the historic campus in southern Ohio that predates the Civil War.

Famous during the 1950s and 1960s for its top-notch academic programs whose graduates included Coretta Scott King, wife of the civil rights leader Martin Luther King, Twilight Zone creator Rod Serling, paleontologist Stephen Jay Gould, and the Nobel Prize-winning physiologist Mario R. Capecchi, Antioch had been on a 40-year downward drift before it closed. Contributing to its decline were a devastating student strike in 1973 that halved the undergraduate population; failed experiments in the "bringing the university to the streets" movement that created dozens of money-hemorrhaging urban satellite campuses that nearly bankrupted the flagship campus in Yellow Springs; a draconian date-rape policy drafted by the Antioch "Womyn's Center" (its actual spelling) that became the laughingstock of the nation after it was parodied on Saturday Night Live in 1973, the jettisoning of traditional arts and sciences majors in favor of a loosely structured program that essentially allowed students to take whatever courses they wanted; and the creation of a radically left-leaning and notoriously intolerant student culture (aided and abetted by some members of the Antioch faculty) that ostracized dissenters and turned off potential applicants. One disillusioned observer described the student scene in Yellow Springs as "toxic." Typical student activities seemed to consist of flaunting one's body ornaments, dealing marijuana on campus, advertising for sex in the college newspaper, and harassing authors and customers at a nearby store's Christian book-signing event.
The last straws consisted of invitations extended by Antioch's students to Mumia Abu-Jamal, a former Black Panther and the convicted murderer of a Philadelphia policeman, to be commencement speaker in 2000; and to Ward Churchill, the since-fired (for scholarly plagiarism) ethnic-studies professor at the University of Colorado who famously referred to the victims of the September 11, 2001, massacre as "Little Eichmanns," to be commencement speaker in 2005. (Mumia delivered his speech from Death Row by prerecorded tape, but Antioch administrators and faculty managed to talk the students into disinviting Churchill.) During its last years Antioch's undergraduate enrollment had cascaded from more than 2,100 during the early 1970s to just over 300 by 2006, its once-handsome 200-acre campus in Yellow Springs was a weed-choked shambles of crumbling and graffiti-decorated buildings, its accreditation was on the verge of revocation, and its relations with its parent institution, Antioch University, were overtly hostile. Antioch University had been formed out of the viable remains of the college's satellite campuses during the late 1970s, and a 1990s restructuring gave the university board control of the college as well as the satellites. The university, which mostly operates adult-focused graduate programs taught by part-time instructors on five barebones campuses around the country, was subsidizing the struggling college to the tune of $3 million a year.
Finally, after some last-ditch efforts to spiff up Antioch College's decrepit labs and recruit more students whose parents were willing to pay the college's $40,000 annual costs (the latter drive failed dismally), Antioch University announced its intention in June 2007 to suspend the college's operations, fire its remaining faculty members (there were only about 40 left by then), and reopen in 2012 in a vastly different form. The announcement goaded Antioch alumni, many of them successful lawyers, businesspeople, and academics who had graduated from Antioch during the glory years of decades past and were intensely loyal to their alma mater, to raise some $18 million in cash and pledges in an effort to keep the struggling college open, Negotiations broke down amid mutual acrimony—and pledges were withdrawn—when the alumni could not persuade the university's trustees to grant the college the autonomy they wanted to see. Now, under the auspices of an independent mediator, the university and a corporation set up by the alumni have issued a letter of intent that would allow the creation of a new and independent Antioch College, wholly separate from the university, that would license its name and the flagship campus in Yellow Springs from Antioch University but function as a separately governed entity with its own board, budget, governance, and faculty.
A letter of intent is not a binding agreement—and the emergence of such an agreement depends on the alumni's ability to raise $6.5 million in cash and bonds within 90 days in order to buy its independence, plus an estimated $15 million or so over the next few years to rehabilitate its infrastructure, recruit a student body, and hire faculty. The current economic downturn doesn't help the new Antioch's prospects. Even more problematic, however, may be the likelihood that the new Antioch will be unable to banish the old Antioch's off-putting ultra-left culture. After the college was shut down, several of its laid-off faculty started an operation in downtown Yellow Springs called the Nonstop Liberal Arts Institute. The goal seemed to be to continue offering Antioch-style classes to former students and other Yellow Spring residents until a new Antioch materialized (there also seemed to be an expectation that Nonstop students and the laid-off Antioch professors who made up Nonstop's faculty would form the core of the revived Antioch College). Nonstop has the backing of the Antioch College Alumni Association, which is conducting a $225,000 fundraising drive to keep it operating through June of this year. Nonstop is not officially accredited, but its administrators have expressed hope that other colleges will accept its credits unofficially.
The Nonstop curriculum for Spring 2009 is an odd hybrid of soft-edge but non-controversial courses in music, art, dance, and "conversational" foreign languages clearly aimed at Yellow Spring's working-adult and retiree population (a sample course title: "Gentle, Joyful Dance for Seasoned Bodies") and tendentiously titled offerings redolent of the radicalized Antioch College culture of the past two decades at its most in-your-face. Courses titled "New Continental Feminist Theories." ("ongoing feminist examinations of the gendered character of local and global power relations" is how its instructor, former Antioch women's studies professor Iveta Jusova, describes it), "Toxic Tours Documentary Project," and "Palestine in Literature and on the Ground" appear to be geared to the same narrow band of alienated-leftist students whose culture was at least partly responsible for Antioch College's anemic enrollment during its last years.
Perhaps the most outre course offering this spring at Nonstop is "Queer Animals," team-taught by former Antioch environmental-studies professor Colette Palamar and former Antioch comparative literature professor Isabel Winkler. "What does it mean to think about queerness when it comes to animals?" the two ask in their written description of the course, which promises to explore such topics as whether "animals can be homosexual, bisexual, or transsexual" and "thinking about animals as the other." Along similar lines, former Antioch philosophy professor Scott Warren's course "Legitimation and Capitalism" might be better titled "Capitalism Is Evil." In his course description Warren presents a list of eight questions, including "Is capitalism the very negation and distortion of human nature?" and "Is capitalism a system that robs us of our very humanity?" Prospective students who answer "no" to these questions are advised not to sign up for the course.
Transsexual goats and Marxist proselytizing are not the sort of academic material that would appeal to many of the potential students that a resurrected Antioch College would need to attract in order to recover its former luster. They also could be said to be replicate exactly the sort of claustrophobic, ideologically driven campus culture that led to the college's fatally low enrollment during it last years. Lee Morgan, a 1966 Antioch graduate who heads the pro tem board of trustees for the revived college—and who, as a successful entrepreneur who built a $350 million, 600-employee publishing business in Yellow Springs before his recent retirement, might be a candidate for reeducation camp in Scott Warren's hammer-and-sickle universe–admitted in a telephone interview that Nonstop's current ethos and the alumni goal of bringing back to life the college they knew and loved decades ago are on a "collision course."
"There's going to be a problem sorting out the relationship between Nonstop and the college," Morgan said. "We know the faculty suffered a great deal when the college was closed, but we're not interested in perpetuating the past," he added "They [the Nonstop faculty] are not going to set the curriculum. I don't object to their expressing their views, but we need to have an inclusive curriculum."
Antioch College had an illustrious history, and one cannot help but sympathize with the alumni who are desperate for the college not to disappear into memory. But it seems that even a dead institution can't be free of the ideologues who slowly strangled it into oblivion.