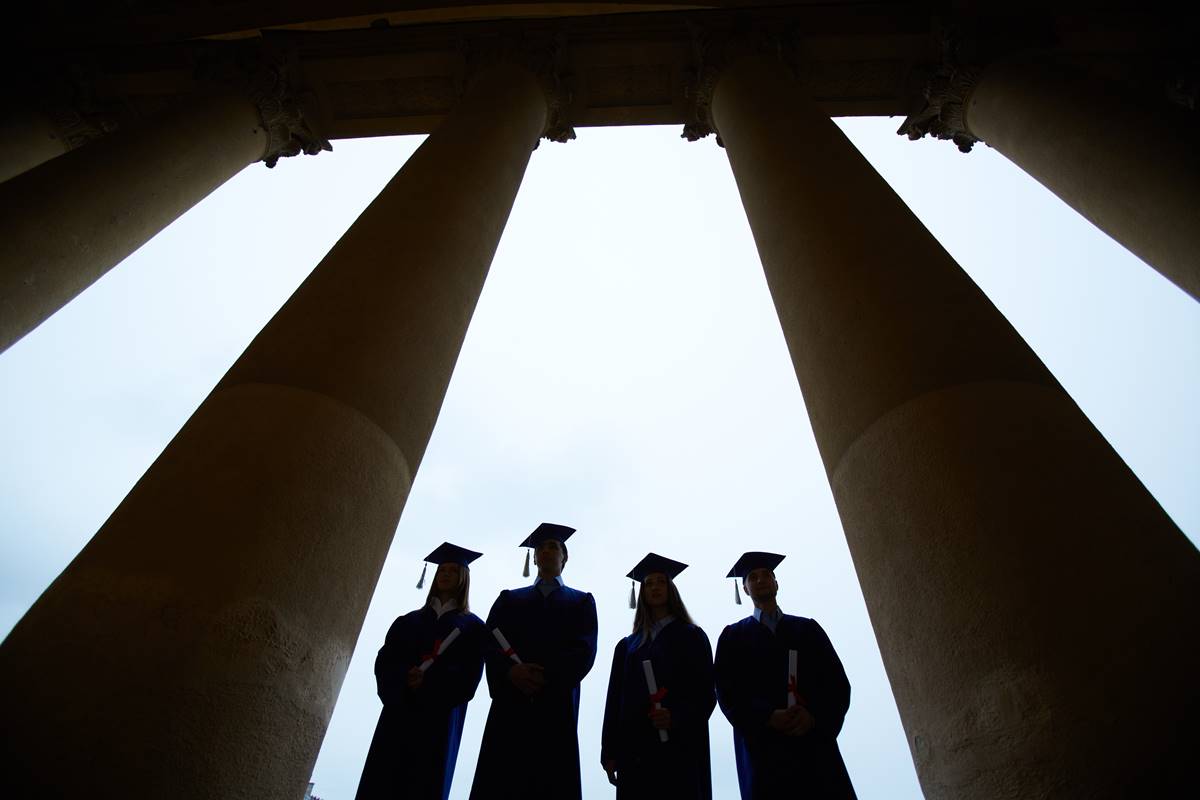 Whenever David Horowitz issues a broadside against leftwing bias in higher education, academics have a ready reply. He packs his sallies with pointed illustrations but the record is feeble, they say. He cherry-picks evidence and magnifies a few bad cases into an epidemic of malfeasance. He relies on indirect documents (for instance, course descriptions) but never enters classrooms to witness how teachers actually teach. And he casts as ideological claptrap respected thinking in fields that has evolved through professional rites of research and peer review.
His latest book, One Party Classroom: How Radical Professors at America's Top Colleges Indoctrinate Students and Undermine Our Democracy (Crown Forum, $26.95), co-authored with Jacob Laskin, they will maintain, does the same. It profiles radical pockets at 12 universities, examining more than 150 courses in Women's Studies, Sociology, English, Rhetoric, African American Studies, and several other departments. The conclusion: "An alarming number of university courses violate existing academic regulations that have been designed to ensure that students receive professional instruction" (p. 5). While every statement of principle by academic organizations advocates open-minded, evidence-based, John Stuart Mill-like marketplaces of ideas, in these heated hives "Curricula are designed not to educate students in critical thinking but to instill doctrines that are 'politically correct'" (5).
Consider the Women's Studies department at Penn State. Its Web site proclaims, "As a field of study, Women's Studies analyzes the unequal distribution of power and resources by gender" (quoted, 93). Political inequality, then, is not one of many aspects of women's history, literature, art, employment, etc., to study, but instead the basic premise and purpose of the field.

Courses in the department reflect the agenda. One of them cited in the book asks students, "Examining your own previous values and knowledge, have you consciously or unconsciously participated in one or more of those oppressive ideologies and discourses [sexism, racism, classism, ageism, heterosexism and ablebodism]?" Another course description prompts students to "challenge the nature of power and privilege as it relates to gender, race, class and sexuality." The work of radical leftist bell hooks shows up everywhere, conservative voices such as Christina Hoff Sommers and Daphne Patai nowhere.
Such instances reflect a skewed atmosphere, the authors claim. For these courses are not simply individual expressions. They signify an institutional condition, a world in which such tendencies seem normal and routine. A few semesters within it and you find nothing objectionable in statements like: "Black Studies is 'prescriptive,' presenting theoretical and programmatic models designed to empower black people in the real world" (quoted 76-77). Indeed, to assume activist roles marks professional expertise. A graduate student who fills a syllabus with global pronouncements about injustice and racism merely demonstrates readiness for full accreditation.
That ambition leads to the other side of Horowitz-Laskin's critique, not the ideological one but the competence one. What can we say of disciplines that license teachers to stray so far from their training? We have English professors teaching political theory, arts educators teaching the history of sexual politics, and rhetoric scholars outlining global capitalism. That's what the substitution of political agendas for rightful teaching does. It lightens the burden of knowledge and loosens the ties of rigor. People lose sight of a fundamental distinction in liberal education, which appears at the end of the book. Horowitz/Laskin do not object to Marxist, feminist, and other leftwing perspectives. Instead, they object to the presentation of them as given starting points, that is, "when professors teach a point of view that is contested within the spectrum of scholarly or intellectually responsible opinion as though it were scientific fact" (283). Academics might agree to that principle, but the examples in this book won't impress them. They aren't representative, they will say. Horowitz is selective with evidence, and the bias he catches happens only on occasion and in certain small enclaves.
But what if those objections are true? What if only one-third of the cases are genuine specimens of violation? And what if biased attitudes prevail only in a half-dozen departments? If academics accept those levels, then they exercise a lower standard of accountability than any other profession. If they pledge to uphold exacting protocols of inquiry, then they should respond to the charges differently. Horowitz's work isn't to be understood as a single argument that rises or fall on every piece in the chain. It's like a list of indictments, and if some of them prove weak, then they drop out. If others remain, then academics should worry. If academics do exercise careful scrutiny of one another, then every instance of bias implicates the system of review that let it pass.
This is to say that One Party Classroom poses a straightforward empirical question to the professorate. How extensive is leftwing bias in classrooms, and to what extent is it systemic? When professors accuse Horowitz of faulty documentation and insufficient evidence, the best reply is: "Perhaps, but hasn't he produced enough indication of unprofessionalism for you to take up the task of inquiry?" In a word, professors should spend less time reacting to Horowitz and more time designing and implementing sound scientific studies of politics in the classroom.