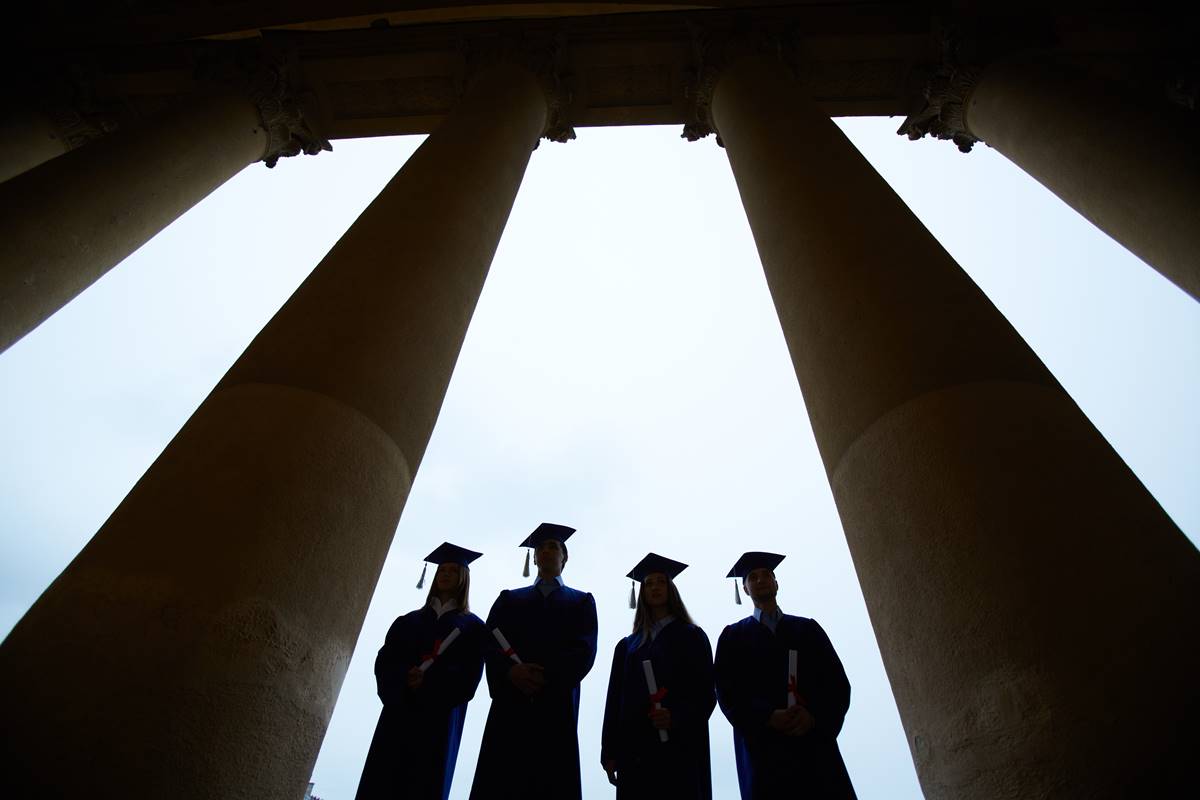 Newspapers are folding right and left—the Rocky Mountain News in February, the Seattle Post-Intelligencer in March, the Boston Globe any day now, it would seem—and, according to the American Journalism Review, some 15 percent of the newsroom jobs, about 5,000 of them, last year (with another 7,500 vanishing so far this year) at newspapers across the country assaulted by an Internet that has gobbled up not only their readers but their advertisers.
Still, until just recently—this year, to be exact—at many of the nation's journalism schools you'd think it was still 1973. That was the year the Watergate reporting of Bob Woodward and Carl Bernstein for the Washington Post helped topple a sitting president. Back then every college English major in the country wanted to work for a big-city print newspaper like the Post and become a celebrity investigative reporter like Woodward and Bernstein, nemeses of Richard Nixon, who resigned in 1974 during the Watergate scandal. Now, however, even Rick Redfern, the bearded, insufferable Woodward-Bernstein clone in "Doonesbury," has lost his job, the movie State of Play, starring Russell Crowe as yet another old-school investigative reporter doing homage to Woodward and Bernstein, tanked at the box office, and newspapers are hoping for a government bailout (so far resisted by the Obama administration) on the theory that they perform a public service that taxpayers ought to subsidize. Journalism schools, which once cultivated the mystique of the pure-of-heart reporter speaking truth to power, are hastily revamping their antiquated curricula to conform to a completely different business model—part of which seems to be recognizing for the first time that journalism is a business, not a priest-like calling.
It's amazing how long it took for the changes to come. At the Columbia School of Journalism, the nation's flagship J-school, Reporting and Writing 1, the entry level course required of everyone who goes through Columbia's graduate-level program, has scarcely changed its intensively print-focused content since Columbia instituted the course in 1971, around the time that Woodward and Bernstein went to work for the Washington Post. Only this coming fall term, under Bill Grueskin, a former managing editor at WSJ.com who is new dean of academic affairs, will Columbia be completely overhauling Reporting and Writing to emphasize blogging, slideshows, and other multimedia skills. According to a New York magazine blog, Columbia underwent an "existential crisis" when the Times announced last winter that its New York City-focused blog "The Local" would be assisted primarily by journalism students from the City University of New York (which has an intensive new-media curriculum and no longer requires its students to specialize in any particular journalistic format), not the venerable Columbia.
For years journalism schools, typically staffed by retired reporters and editors, shunned teaching their students the business of running a newspaper, on the ground that the journalistic profession was supposed to be too high-minded to think about what sells papers. As for the web and other new media—they were stepchildren. "There were deans all over the country saying, 'We're never going to teach computer programming in J-school,'" Rich Beckman, a professor of visual journalism at the University of Miami, told the New York Times. "Now, they do," he added. When Northwestern University' Medill School of Journalism, under a new dean, John Lavine, who had owned a chain of small-town newspapers in Wisconsin, revamped its curriculum in 2006 to focus on marketing and electronic media as well as the old print ways, alumni, faculty, and many students were outraged. Three years later, courses with titles such as "The Business of Journalism" are commonplace. Arizona State University, for example, is trying to showcase the journalism school at its Phoenix campus as a premier place to learn web-page design, video-making, and entrepreneurship as well as traditional skills.
The upshot is that applications to and enrollments at journalism school are surging. Forbes.com reported that at Columbia alone, 38 percent more people applied for the 200 or so slots in its master of science in journalism program for this fall term than last. This, even though the average cost of tuition and living expenses for a J-school graduate degree is $31,000. The job prospects for brand-new graduates of such programs may not be bright, but the prospect of working in the new media where most people under 50 get their news and opinion is obviously exciting.
Only a few years ago, many gurus of J-schools seemed to be on a completely opposite tack: making print journalism even more high-minded (and less entertaining) than it already was. The 1990s were the decade of "public journalism"—the idea, promoted by New York University's journalism dean Jay Rosen, and Atlantic magazine veteran James Fallows, that instead of serving up scandals and conflicts, reporters and editors ought to frame serious issues civics-class style for their readers along with heavy doses of the reporters' own opinions. During the early 2000s Columbia floated the idea of lengthening its master's journalism program to two years focused on intellectual training, not learning a craft (that proposal never quite took off, and lives on as a optional second year). Fortunately, J-schools seem to finally have come down to earth recently, as they try to cope with the fact that their traditional notions of what journalism is have become obsolete.