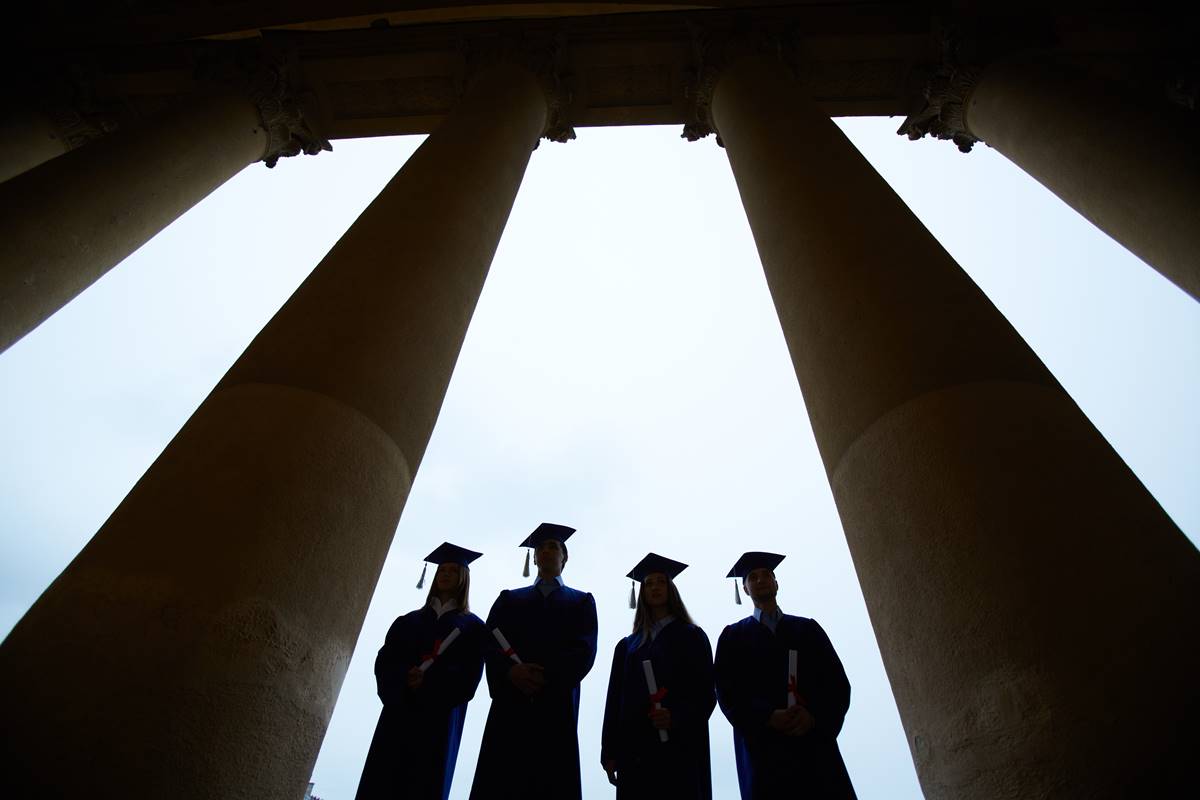 About five years ago, shortly before my term ended as a Regent of the University of California (UC), I was having a casual conversation with a very high-ranking UC administrator about a proposal that he was developing to increase "diversity" at UC in a manner that would comply with the dictates of California's Constitution and the prohibition against race, gender and ethnic preferences.
As I listened to his proposal, I asked him why he considered it important to tinker with admissions instead of just letting the chips fall where they may. In an unguarded moment, he told me that unless the university took steps to "guide" admissions decisions, UC would be dominated by Asians. When I asked, "What would be wrong with that?" I got an answer that speaks volumes about the underlying philosophy at many universities with regard to Asian enrollment.
The UC administrator told me that Asians are "too dull – they study, study, study." He then said, "If you ever say I said this, I will have to deny it." I won't betray the individual's anonymity because to do so would put him in a world of trouble – and he would, indeed, deny having said it. Yet, it is time to confront the not-so-subtle hand of discrimination against Asians that masquerades as "building diversity" at many elite college campuses.

It is a mistake to believe that all forms of discrimination flow from hate and inherently foul motives. Certainly, the desire to attract more black students to a campus that is lacking in blacks is not an evil aspiration; however, when it becomes necessary to reject those who "study, study, study" in order to admit those who study insufficiently, then the mission to include more blacks becomes a much more ominous one.
Since the passage of Proposition 209 in 1996, Asian enrollment at UC has skyrocketed. UC Berkeley currently has a 42% Asian undergraduate enrollment; UC Irvine is at 55%; UC Riverside is 43%; and UC Los Angeles is 38%. The overall percentage in the nine undergraduate UC campuses is over 40%, in a state where the Asian population is about 13%. Thus, Asians are excelling under policies that emphasize and reward academic achievement at a ratio that is over three times their actual statewide population. If you are a proponent of "diversity" and representation (essentially a de facto quota system), this outcome is your worst nightmare.
As the percentage of Asians has skyrocketed, there is no question that UC administrators and social engineers on the UC faculty have become increasingly alarmed and feel a sense of obligation to do something to reverse the direction of UC's rapidly growing Asian student population; and, clearly, the only way to reduce the Asian presence is to place less emphasis on academic achievement.
In recent months, the UC Regents have deliberated about – and approved – a proposal that would significantly revise the admissions policies of the university. Beginning in 2012, UC will no longer automatically admit the top 12.5% of all students based on statewide performance, and will no longer rely so heavily on grades and test scores. Instead, the eligibility pool will be expanded by a projected 40% by eliminating the requirement for applicants to take the SAT subject matter tests. The net effect of these changes is that academic achievement will be less significant and UC admissions administrators will have the "flexibility" to discriminate against those "dull" Asians who "study, study, study" all the time without violating Proposition 209.
As is generally the case, the UC faculty was well aware of the probable effect of its proposed changes upon different racial and ethnic groups. Such knowledge is gained by the use of simulation models that are run as a matter of standard practice when new admissions criteria and policies are being proposed. Clearly, the UC leadership was fully aware of that its proposals would result in fewer Asians in UC admissions once the new policies kicked in.
Until now, it was certain that any change in policies that would adversely affect Asians would go unchallenged by Asians. The so-called Asian civil rights groups, such as Chinese for Affirmative Action, which purport to represent the interest of Asians, have not served their communities with distinction. Having cast their lot with the "diversity" and inclusion crowd, they have looked the other way when Asians have been the victims of blatant discrimination. The absence of a squeaky wheel demanding grease allowed the UC faculty and Regents to roll right along with their proposal and to approve it.
The proposed UC admissions policies are so egregious and so dramatically discriminatory against Asians that these groups could not remain silent – and have credibility within their communities, as the grassroots opposition from within specific Asians groups began to surface. It is noteworthy that what concerns these groups most is not the discriminatory effects of UC's proposals upon Asians, or the prospect of more blacks and Latinos being admitted, but the possibility that those devilish whites might stand to benefit from the changes. As one Asian advocate put it, "…it is patently unreasonable to herald any sort of increase in student diversity if it comes with an increase in white students… this is unacceptable."
There is one truth that is universally applicable in the era of "diversity," especially in American universities: an absolute unwillingness to accept the verdict of colorblind policies. Until that fact changes, UC and other American institutions will continue trying to fix that which is not broken, to achieve their arrogant version of "diversity," by discriminating against those "dull" Asians, such as two of my grandchildren whose mother is half-Vietnamese.