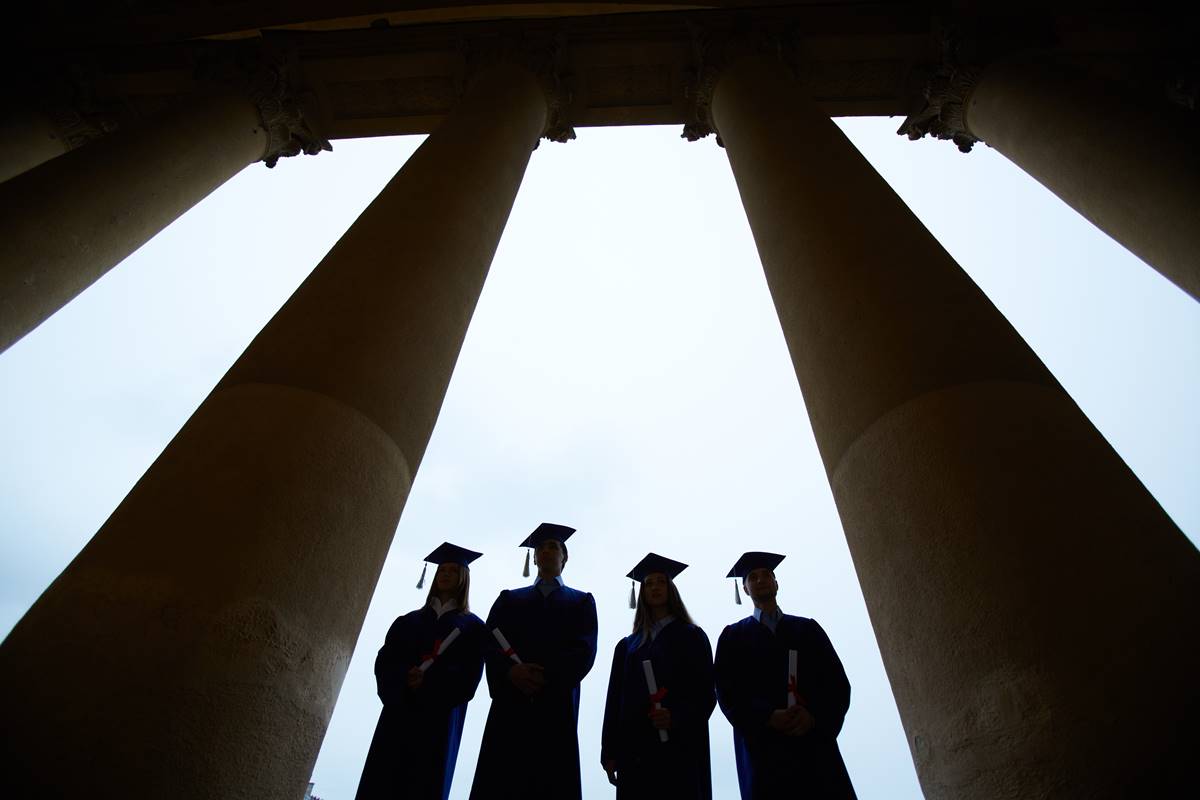 Those who suspect that "Middle Eastern studies" is actually a code word for anti-Israel advocacy have some new evidence to support their position: an entire academic conference scheduled for this week at York University in Toronto that appears to be entirely devoted to the idea of erasing the state of Israel from the map. The conference, scheduled to run from June 22 through June 24, is titled "Israel/Palestine: Mapping Models of Statehood and Prospects for Peace."
Yet the overwhelming majority of the 44 speakers scheduled to read papers, many of whom are not professional scholars (and of those who are, many are not experts in the Middle East but rather in law, film, medicine, and other fields) have only one "model of statehood" in mind for the lands between the Jordan River and the Mediterranean: a single, putatively secular political entity that would encompass all of Israel, the West Bank, Gaza, and the Golan Heights and in which Jews would be vastly outnumbered by Muslim Arabs and the Jewish identity of the land in which they live would be annihilated. The conference is jointly sponsored by York, Queens University in Kingston, Ontario, and a Canadian government entity, the Social Sciences and Humanities Council, which helped fund the conference with a grant of nearly $20,000.
To get an idea of the one-sided ideological thrust of the conference, you need only click to its website, which prominently features two maps, on neither of which the state of Israel (or any other political entity west of the Jordan) is demarcated or otherwise identified. One of the maps features a zipper, presumably a symbol of a successful effort to stitch up the boundaries of the various contested lands, but it functions visually in a different way: to portray Israel as visually swallowed up.

That is exactly what would happen demographically if the "one-state" solution to the Israeli-Palestinian conflict became a reality. Israel's 5.6 million Jews would be nearly outnumbered by 1.5 million Israeli Arabs, 2.4 million Arab residents of the West Bank, and 1.4 million Gazans. Furthermore, essential to one-state theory is a "right of return" for 7.3 million people of Palestinian descent who claim that either they or their parents or grandparents were driven out of Israel during the 1948 war of independence or the Three Day War of 1967. (Israel's Law of Return for immigrant Jews, on the other hand, would be nullified.) Not surprisingly, as Haskell Nussbaum wrote on June 6 for the Jerusalem Post, no mainstream Israeli political party would ever endorse this tendentious version of a one-state solution. Nussbaum argued that the York University conference "will effectively conclude that one Jewish state in the world is one too many."
Also interesting is the extraordinary one-sidedness of the "mapping process" that the conference is supposed to entail. You would think that among 44 speakers listed along with summaries of their papers on the conference website, that the organizers would find one person willing to defend Israel's right to continued existence and the defense of its borders. Not so—even among the few scholars at the conference with misgivings about the one-state solution, there was uniform agreement that Israel is operating an "apartheid" state comparable to South Africa's during the 1980s ("apartheid" was a favorite word to hurl at Israel in the paper summaries, along with "colonialism," "racist," and "ethnic cleansing") and that there ought to be some sort of right of return for Palestinians, if only to the West Bank or Gaza.
Furthermore, as the pro-Israel NGO Monitor pointed out, a significant number of conference panelists have no academic affiliation whatsoever but are simply anti-Israel activists. Among them are Ali Abuminah, who manages a website called the Electronic Intifada that turns a blind eye to Palestinian terrorism, Jeff Halper, a retired anthropology professor who runs the Israeli Committee Against House Demolitions, Dana Olwan, national chair of Solidarity for Palestinian Human Rights, and Hazem Jamjoum, communications officer for Badil, a militant right-of-return group. No similarly situated pro-Israel activists will be speaking at the conference.
The conference is the latest in a series of anti-Israel and anti-Semitic incidents at York this year. In January students and professors at York tried to prevent a campus lecture by Daniel Pipes, the pro-Israel director of the Middle East Forum and Campus Watch, which monitors anti-Israeli prejudice in college departments of Middle Eastern studies. The Jewish Student Federation at York had invited Pipes to speak, but the campus student center refused to host his lecture; the university ultimately moved the venue of the speech elsewhere.
Then, in February, after a group of Jewish students circulated a recall petition against executives of the York Federation of students over a resolution expressing solidarity with Hamas-controlled Gaza, a group of nearly 100 York students, many wearing Palestinian keffiyehs, disrupted the Jewish students' press conference with anti-Israel slogans and tried to storm the campus Hillel office. Some Jewish students complained of anti-Semitic taunts and, later, threatening phone calls. They also complained that university officials had been slow to discipline the protestors. In March pro-Palestinian activists celebrated Israel Apartheid Week on the York campus. The protests included calls for boycotts of Israeli scholars and disinvestment in companies doing business in Israel.
Not surprisingly, the one-sided, "one state"-pushing "Mapping Models of Statehood" conference at York has prompted vocal objections from Jewish organizations. Gary Goodyear, federal minister for science and technology for Canada's Conservative Party government, went so far as to telephone the president of Social Sciences and Humanities Research Council to ask him to reconsider the agency's decision to fund the conference.
As might be expected given the ideological climate at York and other Canadian universities, the response to Goodyear's phone call on the part of academia was a call for Goodman's head. The Canadian Association of University Teachers wrote a letter to the council calling Goodyear's request an "unprecedented" interference with academic freedom, chiding the council for complying with Goodyear's request. and calling for Goodyear's resignation. The National Graduate Caucus of the Canadian Federation of Students chimed in with a statement accusing Canadian Prime Minister Stephen Harper's government of continuing a "dangerous trend" of trying to direct research funding to score political points. A few days later the university teachers' association and the faculty at York's law school sent separate stern letters to the council accusing it of bowing to political pressure from Goodyear (the council had duly reviewed its funding decision but let it stand) and letting the government interfere with a "peer-reviewed" decision to underwrite the conference..
The irony in all this solicitude for the supposed sacrosanct nature of scholarly "peer review" is that the scholars who reviewed the conference offerings could not be bothered to question what sort of scholarly objectivity is furthered by putting together a three-day session on the campus of a university whose participants have minimal scholarly credentials and whose sole aim is the highly tendentious and overtly ideological one of creating a case for eliminating a legitimate state.