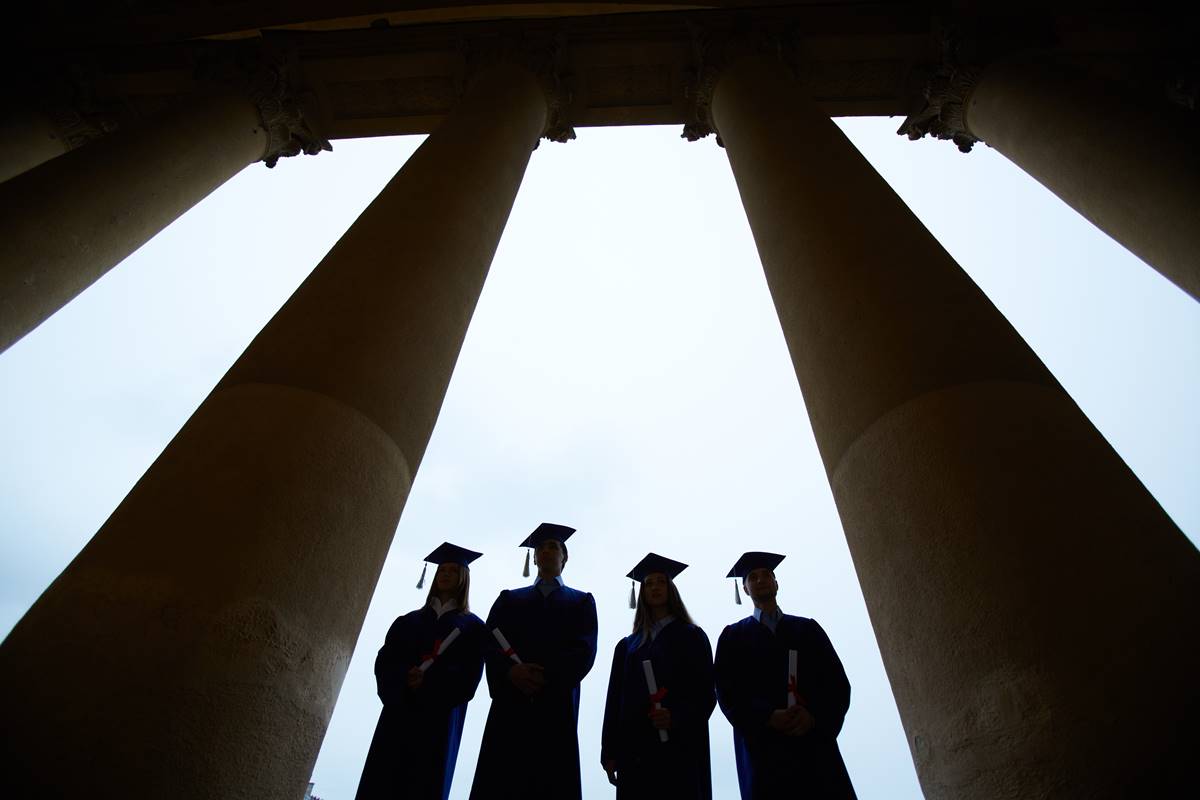 The National Council for the Accreditation of Teacher Education (NCATE) seems finally to have perceived what was in plain view to many people: that most of America's ed schools are mediocre at best, offering curricula that mix lightweight courses, ivory-tower ideology, and minimal clinical exposure of student teachers to real-life classrooms.
NCATE has revised upwards the standards that the 632 college and graduate-level education programs it accredits—a little more than half of the nation's 1,200-odd teacher-training courses of study– must meet in order to maintain their accreditations. Currently only a few of those schools meet NCATE's highest levels of achievement, and many rate as merely "acceptable"—the lowest level an ed school can meet and still qualify for accreditation. Now, NCATE says, institutions must not be acceptable but "demonstrate continuous improvement toward excellence."
Ed school critics have complained for years that the curricula at many education programs skimp on content knowledge (many history teachers don't know much about history, and many math teachers can barely add or subtract, let alone help youngsters learn those operations). The programs also waste credit hours and ed students' time on trendy theories (Marxism, feminism, and the "pedagogy of the oppressed," just to name a few) and teaching techniques that are light on proven usefulness but heavy on academic fashionableness, whether it's having high-schoolers make a poster in English class instead of writing an essay, so as to cater to "multiple intelligences," or having middle-schoolers who misbehave participate in a "talking circle" instead of having to leave the classroom, all in the name of "restorative justice," one of the latest trends in school discipline.
Not surprisingly, many talented college students and college graduates who like young people and are genuinely interested in teaching them decide to do something else with their lives when faced with the prospect of spending an entire semester, say, practicing how to color inside the lines or being hectored on white male oppression as a leading cause of juvenile delinquency. America's glaring shortage of math and science teachers seems directly related to the fact that obtaining certification to staff a classroom can be an expensive (scholarships and fellowships are practically nonexistent at ed schools), overly drawn-out, and intellectually disheartening prospect. Furthermore, what passes for pedagogical scholarship on the part of ed school professors often consists of superficially researched anecdotal studies lacking quantitative data, control-group comparisons, or rigorous analysis.
NCATE's efforts to upgrade its accreditation standards seems to be a direct response to a scathing 2006 report spearheaded by Arthur E. Levine, a former president of Columbia Teachers College and current president of the Woodrow Wilson National Fellowship Foundation. Levine's report, based on two years' worth of surveying ed-school curricula, the qualifications of entering students, and the level of achievement of the students of graduates of the various teacher programs. Levine's study concluded (according to a report in Education Week) that the universities "that produce a majority of teacher graduates, professors with lesser credentials, and fewer resources, and they produce graduates who are less effective in the classroom." Exacerbating the problem, according to Levine's study, is the fact that universities typically treat their education programs as cash cows for funding more serious graduate programs elsewhere on campus, thus tacitly encouraging ed school administrators to set low admission and graduation standards. Levine's report warned that "if we do not clean our own house, America's university-based teacher education programs will disappear"—in favor of increasingly popular alternative certification programs, such as Teach for America, that allow talented prospective teachers with strong academic backgrounds to minimize their exposure to ed school or even bypass it completely.
NCATE's initial response to Levine's report was to accuse him of shoddy research and "implicit elitism," in the words of NCATE's then-president, Andrew Wise. Still, the handwriting seemed to be on the wall. Some top education schools weren't bothering to seek NCATE accreditation, and in 1997 a rival ed-school accrediting organization, the Teacher Education Accreditation Council (TEAC), had set itself up as a champion of more rigorous standards for the content knowledge and clinical training that prospective teachers ought to possess.
Furthermore, NCATE had come under fire in 2005 over language it placed in its accreditation standards in 2002 that allowed education schools to consider their students' commitment to "social justice" in assessing whether those students had appropriate "professional dispositions" to be good teachers. The phrase "social justice," as might be imagined, has become shorthand at many ed schools for a predictable collection of leftward ideological leanings revolving around theories of class struggle, capitalist wickedness, white privilege, sexism, racism, and homophobia. Conservative students started complaining that "social justice" amounted to a political litmus test that penalized them for expressing views in class with which their teachers disagreed. A young women at the University of Alaska's Fairbanks campus who had clashed with her professors on such issues as affirmative action and gun control, for example, was told she was too "inflexible" and insufficiently open to new ideas and other cultures to have an appropriate teacherly disposition—despite the 3.75 grade-point average she had earned in her coursework. The Fairbanks campus's teacher-training program had cited "social justice" as one of its goals and stated that all teachers and other school personnel needed to "constantly examine the status and power that comes from being white."
After such organizations as the National Association of Scholars and the Foundation for Individual Rights in Education complained that ed-school professors were soliciting their students' views on hot-button issues and then using those views to punish them, and the U.S. Education Department's National Advisory Committee on Institutional Quality and Integrity held a hearing on the issue of federal approval of NCATE's accrediting power, the organization announced in 2006 that it would drop the language about social justice from its standards. It had earlier sent a directive to the programs it accredited saying it did not "expect or require institutions to attend to any particular political or social ideologies."
NCATE's latest move, under a new president, James Cibulka, seems to be another step in the direction of turning education schools into more serious and less ideologically preoccupied institutions. NCATE and TEAC are having merger talks, for one thing. The National Association of Scholars evinced tentative praise of NCATE's upgraded accreditation standards as "encouraging," as in the direction of "more content-based education" rather than "service learning or community activism," as a spokesman told Inside Higher Education.
Still, one of the six areas in which NCATE will be expecting the education programs it accredits to make improvements, besides candidate knowledge and faculty qualifications, is "diversity," that code word for preferential treatment based on ethnicity and sex. So don't expect ideological drum-beating to disappear from teacher-training programs just yet.